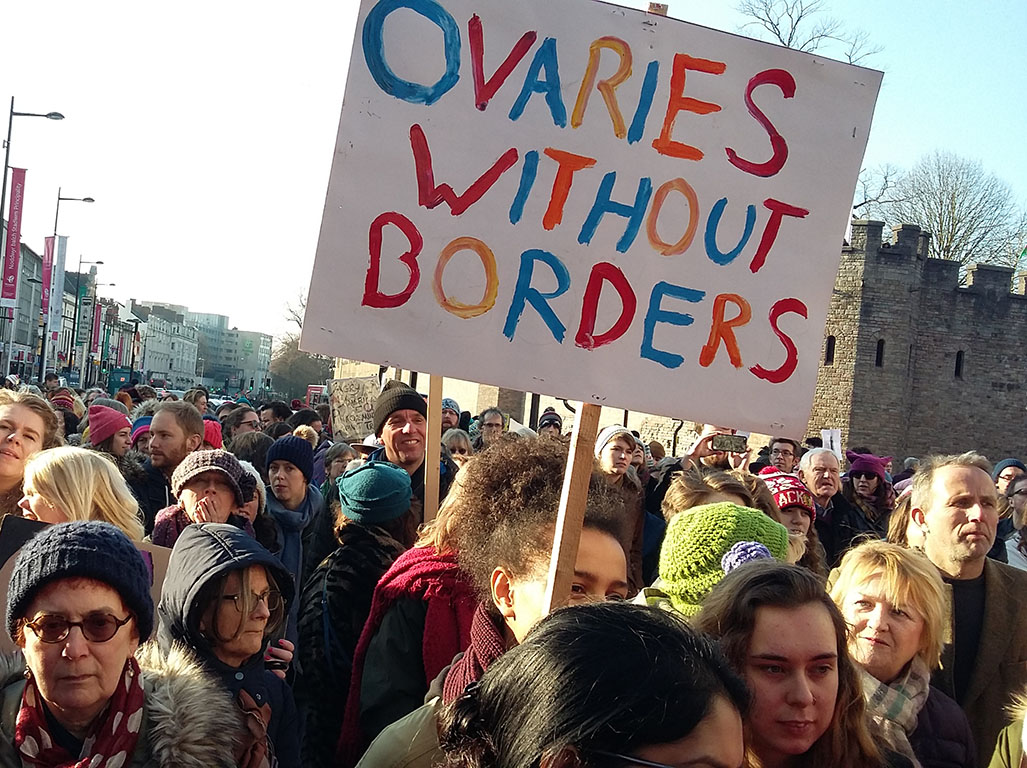 ABOUT 800 women marched in an anti-Trump protest Cardiff on Saturday in solidarity with protests taking place in Washington DC and across the USA. There was also an anti-Trump protest in Bangor.
The #SisterMarch along Queen Street in the city centre on Saturday (January 21) was not only a protest against the inauguration of Donald Trump but also against austerity.
The march was organised by Cardiff Sisters of Solidarity, a feminist group based in the city. The group says its mission is "to safeguard our freedoms against recent political events and currents, and to make sure that they, and many others, keep having their voices heard".
Claudia Boes, Fairwater resident and member of the Cardiff People's Assembly, said: "There are a lot of threats to women's rights. We've got austerity, children living in poverty. We've got a rise in Islamophobia which affects women quite directly. We've got closing libraries and playgroups. So it's a difficult time for women's rights."
A full list of all the #SisterMarches that took place can be found at:
https://www.womensmarch.com/sisters