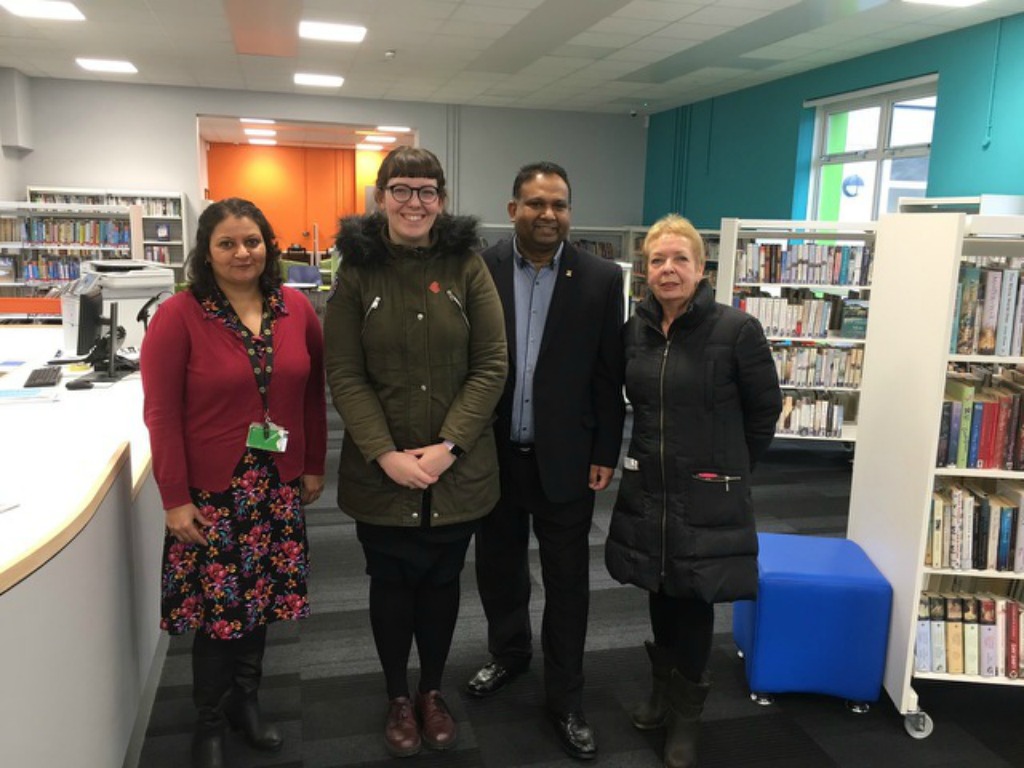 THE old library in Llandaff North has been replaced with a £1.2m community hub, as part of Cardiff council's plan to provide a variety of public services in the same space.
Llandaff North and Gabalfa Community Hub now has a cafe, a community hall, 12 public computers and a library. Hub users can receive help with their benefit or council tax forms. There is also a club to help people write CVs and search for jobs.
Hub manager Joe Boyle said the new facility had been well attended since it opened two weeks ago.
"It's been really busy. All the customers are really happy about the new hub. The cafe will be opening this week and will be serving coffee, tea and food.
"It puts everything at the heart of the community. It's all been done up really nicely and hopefully it will benefit the area."
Hub user Michelle Davies, 33, said the activities run by the hub makes it a great place for mothers and their children.
She said: "I go there for Rhyme Time with my little ones. It's a lovely half an hour of stories and singing, which is led by the library staff.
"It's a very warm, friendly environment. But it's also less intense than some of the other mums' groups."
Other users say they have benefited from the hub because it gives them easy access to computers and books.
Siobhan Corria, 38, said: "I worked there all last week. My kids also went on Saturday to do their homework.
"It's a light, nice working environment. There are lots of social workers working from there because they haven't got offices."
However, Alex Clarke, 33, believes the cost of the renovation is excessive.
"What have I actually got for £1.2m? If the old library had been knocked down and replaced by a new super building, then I can understand why the project cost so much," he said.
"As it stands, even a really good makeover by local contractors would have been a fraction of the overall cost.
"Elsewhere in the city, libraries are being threatened with closure."
Councillor for Llandaff North, Dilwar Ali said the hub wouldl make a real difference to communities in the district.
"It is a one-stop shop facility for all. My colleagues and I am pleased to have worked with the community to deliver this in my ward," he said.
"I am impressed with everything on offer and the services which are now available to the local community."