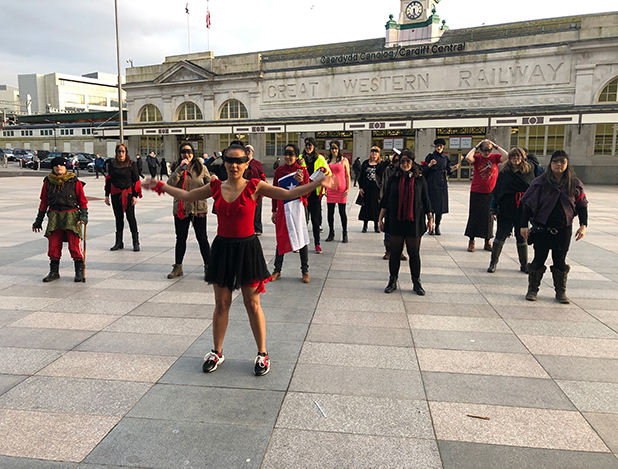 Displays organised to celebrate women and promote equality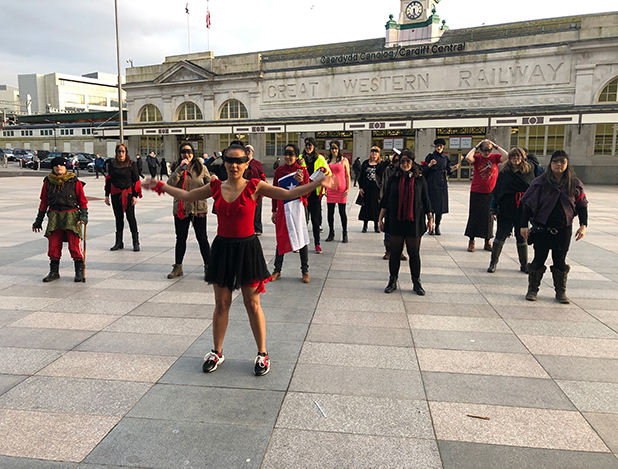 EVENTS have been taking place across Cardiff and at The Welsh Assembly this week to celebrate International Women's Day on Sunday March 8.
IWD is an annual occasion held to celebrate women's achievements and promote equality.
Yesterday evening, a group of women took part in a demonstration at Central Square where they performed Chilean feminist chant "A Rapist in Your Path" to oppose violence against women.
The protest song about rape culture and victim shaming went viral last year and has become an anthem for feminists around the world.
One of the event coordinators, Bianca Ali, 28, from Riverside, said part of her motivation was that she was in an abusive relationship for six months, but her partner was found not guilty.
"The song is viral, but I don't think many people in Cardiff have heard of it, so I think it's really important to perform in a public place and raise as much awareness as possible," she said.
"It's amazing to see different women coming together from all over the world and standing together on the same issue without even knowing each other."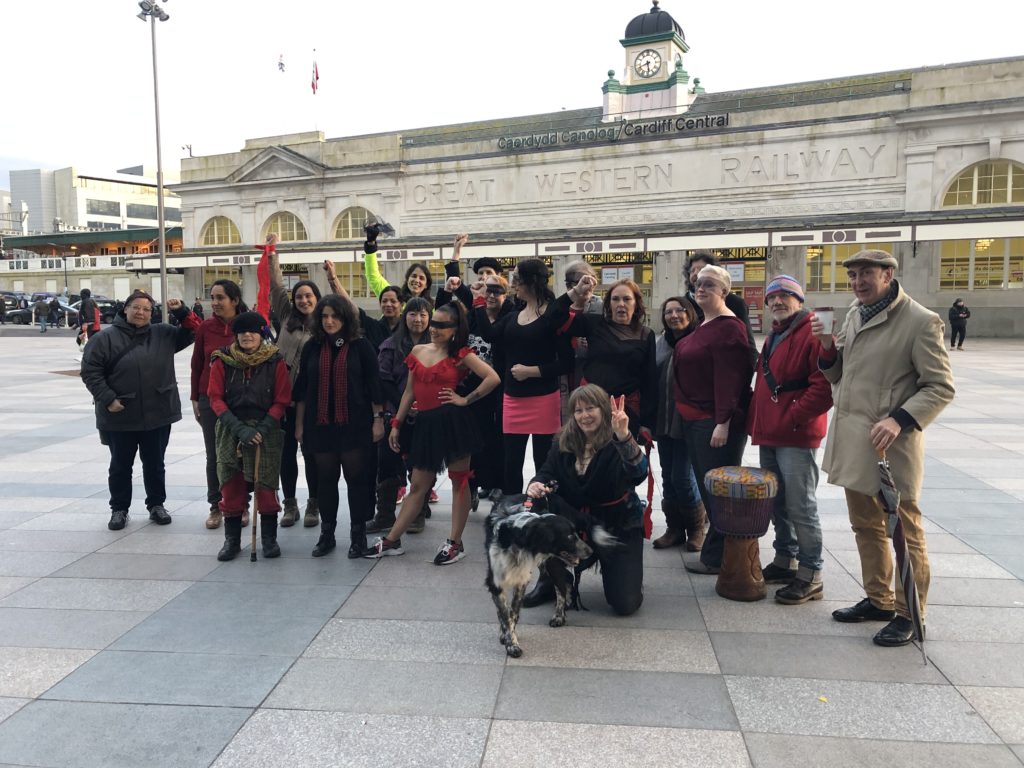 Ivana Barguéz, 26, a Chilean master's student at Cardiff University, also took part.
"In Chile it's completely different from here. The men are a lot more disrespectful towards women, they shout in the street if you wear anything revealing," she said.
"Here the men are more respectful, so I feel safer.
"The song represents what we are feeling – this is a way for women to make noise, and to be heard so that people can understand a little bit more about what we suffer."
The performance was organised to coincide with IWD and inspired by this year's theme, Each for Equal.
According to one of the organisers, Anne-Marie Bateman, 48, from Canton, this is the first time that the song has been performed publicly in Wales.
"I think it's great that women are standing up and speaking on issues like rape and violence, because it's very hard to talk about being attacked," she said.
A Lego suffragette is on display at the Senedd in memory of Lady Rhondda and other Welsh women who fought for the right to vote. The display also marks LGBT History Month and was organised in collaboration with Pride Cymru.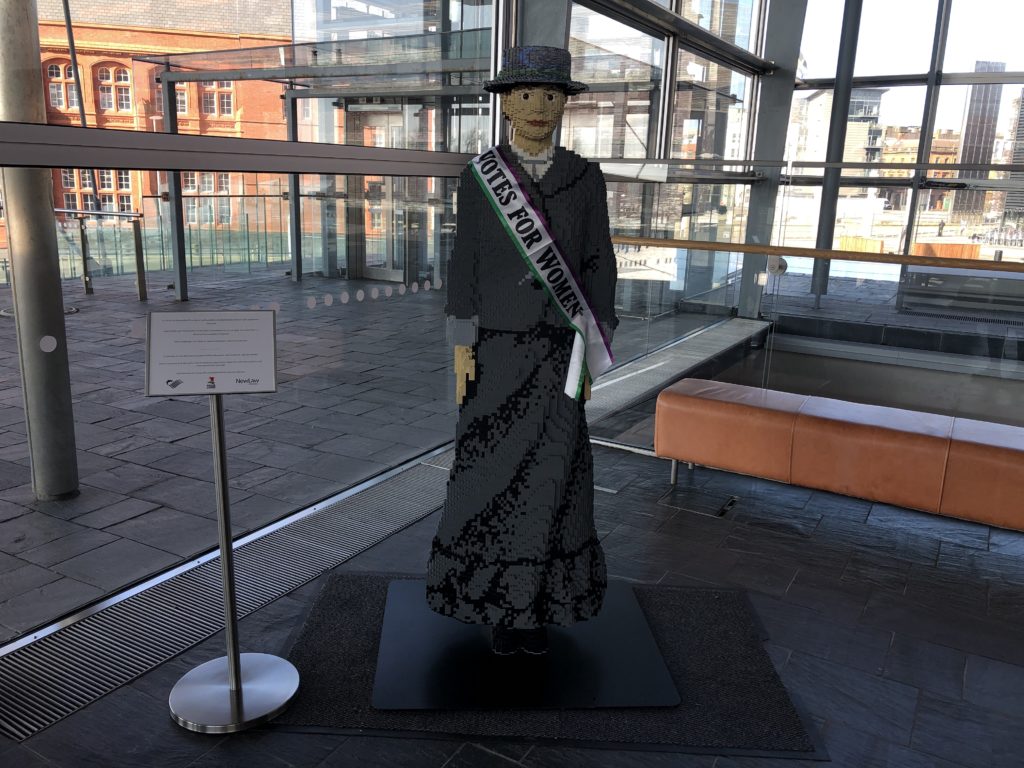 On Wednesday, the Welsh Assembly hosted an evening in which Charlie Morgan, co-founder of Warrior Women Events; Angel Ezeadum, member of Welsh Youth Parliament and Sophie Rae, founder of Ripple Living, shared their personal experiences of living and working in Wales.
Labour AM Ann Jones, who sponsored the event, said: "The talks were incredibly empowering and thought-provoking, and I'm grateful to the speakers for sharing their stories with us.
"I feel really proud that we've committed to taking equality seriously at the Assembly since it was established 20 years ago."
The Assembly is also marking IWD with Everywoman, an exhibition sponsored by Plaid Cymru AM Leanne Wood which showcases work by female artists.
Themes include gender fluidity, the challenges of sickness and disability within the benefits system, the impact of women in the arts, and mental health.
All eight artists are members of Phrame, a photography collective co-founded in 2018 by Celia Rose Jackson and Lisa Edgar to promote emerging female photographers in South Wales.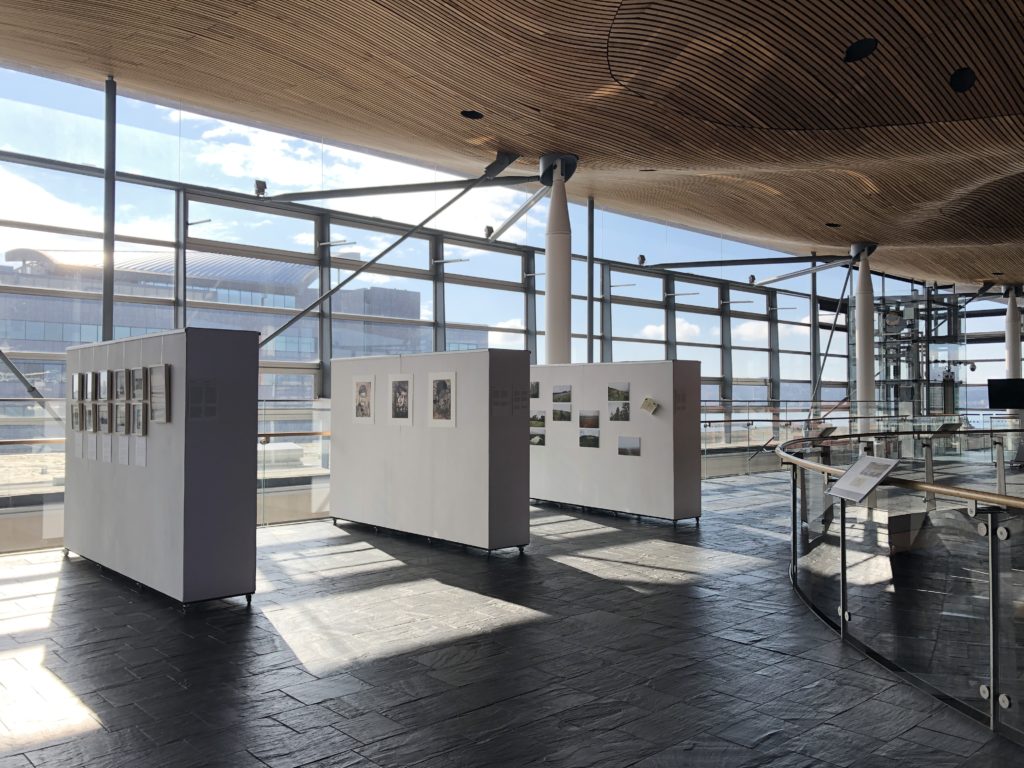 Several other events are being held over the weekend.
They include a panel discussion on feminism and populism hosted by Cardiff People's Assembly at the Inkspot venue on Newport Road. The event will also feature a portrait exhibition of diverse women, music, dancing and poetry.
A concert featuring music by female composers is also taking place at Cardiff National Museum on Sunday afternoon.