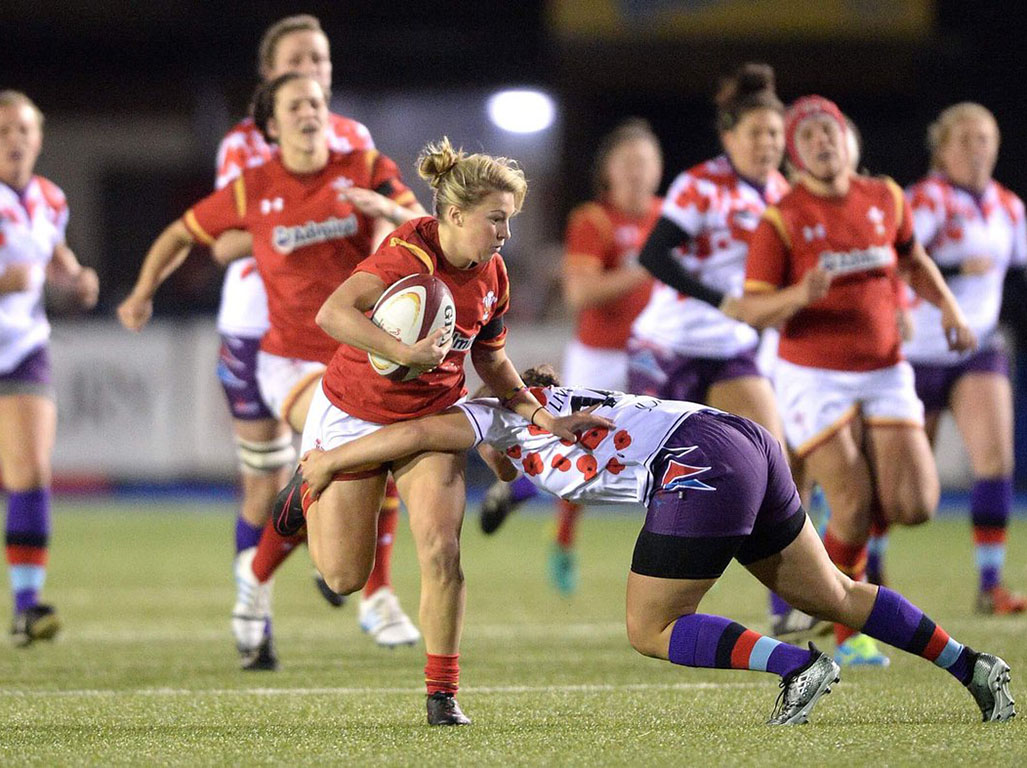 TWO Cardiff Blues Ladies have been named in Wales Women's 32-player squad for the upcoming Six Nations.
Scrum half Rhiannon Parker and flanker Nia Elen Davies were selected out of a potential 50 players for the team.
Head coach for the Blues Ladies, Stuart Allan, said: "Their attitude and commitment to the team is amazing. Both girls travel far to make every game and being part of the Welsh team is a big commitment on top of their full-time jobs.
"The intensity of their training is going to increase but I'm feeling quietly confident about the next few months – I think we can win four games. England will be the ladies' toughest game but Wales showed how far they've come in their Ireland win. You never know what could happen."
After a 22-14 win against Ireland last weekend, Wales Women have now won all four of their matches since head coach Rowland Phillips took over the team last year.
Phillips said: "It's always tough when it comes to selections, because everybody has been working so hard over the past few months.
"There were plenty of tough calls, but I'm confident of the process we went through to get to this point.
"The results are an added bonus. The real thing for us was for the players to understand the physicality and intensity of top teams, and they certainly experienced it against Ireland."
Elen Davies said: "It's nice to see the hard work that we've put into training paying off on the field. I'm really excited for what is to come over the next few months- the team is in a great pace leading into the Six Nations."
Parker expressed her excitement for the selection on Twitter: "Unbelievably happy to be named in this squad. Exciting journey starts now. #waleswomen #privileged"
Their first game will be February 4 against Italy before taking on England at the ladies' own Cardiff Arms Park.
Photo credit: Welsh Rugby Union, http://www.wru.co.uk