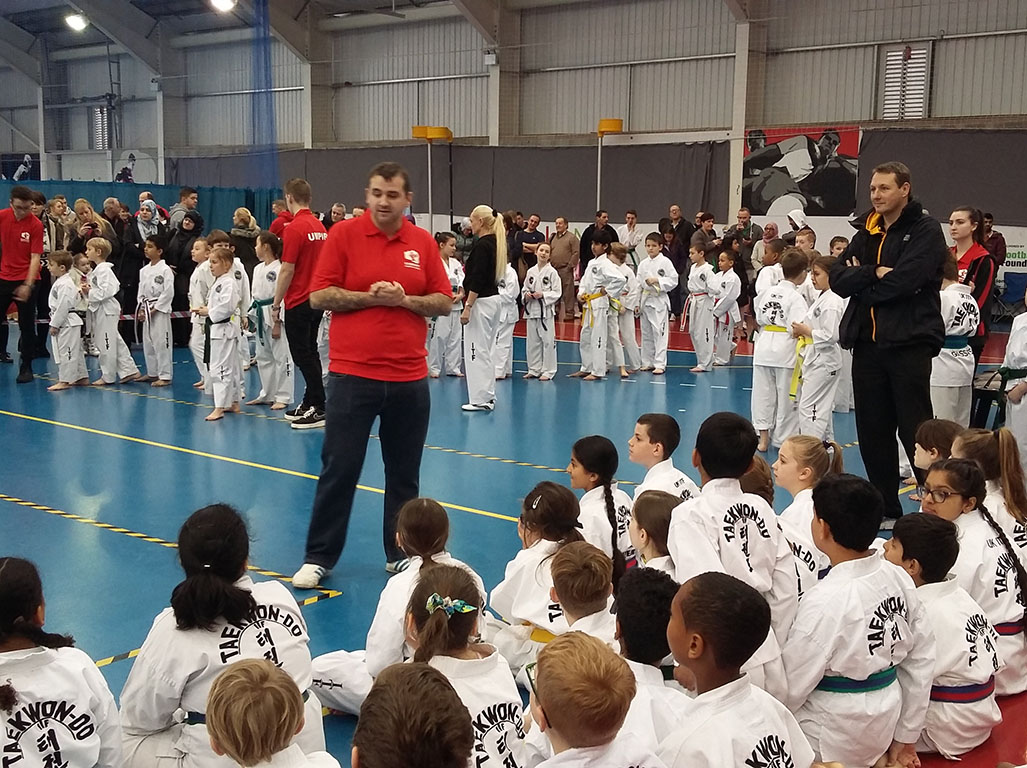 OVER 300 martial artists competed at Cardiff City House of Sport in an eight hour Taekwondo tournament.
Cardiff Martial Arts won a total of 35 gold, 40 silver and 34 bronze medals during the competition at the weekend. There were 93 categories including flying kick, high kick, patterns and sparring.
Now in it's sixth year, the competition is hosted and organised by Cardiff Martial Arts club owner and instructor Kevin McCabe. Also competing were clubs from Swansea, Newport, Thornbury, Stoke Gifford, Teignbridge and Torbay.
Leanne Gassor-Jones, an instructor at Gassor's Tournament Team from Newport, said: "It's good to support a nearby local club and it means that you can have some members who are less experienced come and gain that."
The competition has been running for over six years, and it has continued to grow with more clubs and more competitors taking part. The adult competition only makes up a third of the day, with the Little Dragons, Cadets and Junior categories taking up most of the event.
Helen Williams from Rogerstone, Newport, has been to the last three competitions to watch her child compete.
"It's a fantastic competition. You get to see other children from the other clubs, it's good for them to compete and this tournament is always pleasant to come to," she said.
For many of the competitors, the yearly Cardiff competition is very important. Jaime Heritage, a competitor from South West Martial Arts, said: "I always find this is one of the best events. The Cardiff club is like the leader club in the area and apart from the nationals this competition is the biggest."
The next event in the Taekwondo calendar for Cardiff and the other visiting clubs will be the UK Nationals on February 18, to be held at the University of Bath.