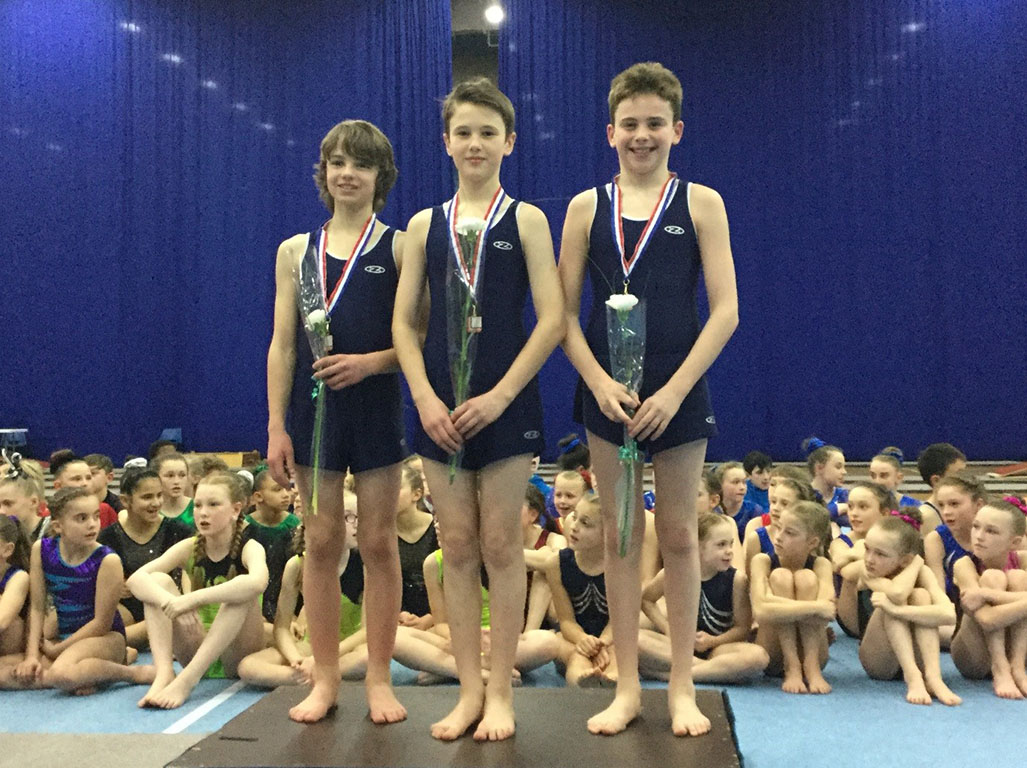 A CARDIFF school has exceeded expectations to become the only Welsh team to win a medal at the British Schools Gymnastics finals.
Bishop of Llandaff High School's boys U13s trio competed against the best schools in Britain last weekend and came third in the Milano Trio finals.
More than 100 schools, including three from the Cardiff area, took part in the two-day tournament in Stoke-On-Trent.
The team made up of Ed Young, 12, Dominic Siemens, 12, and Kaden Edwards, 12, qualified by winning the Welsh finals Milano competition in January.
The group was the only Welsh team to win a podium spot across all age groups and categories at the event.
PE teacher Michelle Griffiths, who has taught at the school for 15 years, said: "The boys were partly shocked and surprised at the result, but they were chuffed to represent Wales in a national competition. One of the boys has only joined this year and none of the boys have ever done gymnastics outside of school so to get to the finals is a huge achievement."
Last minute injuries meant the school's girls U14s and U16s teams, could not make the trip to Stoke, although they had also qualified.
In the Milano category, teams had to do floor and vault routines, individual exercises and group exercises, all members were then marked on the difficulty of the movements and their execution.
"The boys really pulled it out of the bag in the individual performance," said Mrs Griffiths. "The British finals is predominantly made up of private schools. To compete against those types of schools, that have purpose built gymnasiums and external coaches, with our standard size gym and a small number of mats, is a big success."
In May the school will compete at Stoke at a national level for the second time this year for the floor and vault contest.
"The school is on a bit of a high, and long may it continue," said Mrs Griffiths.