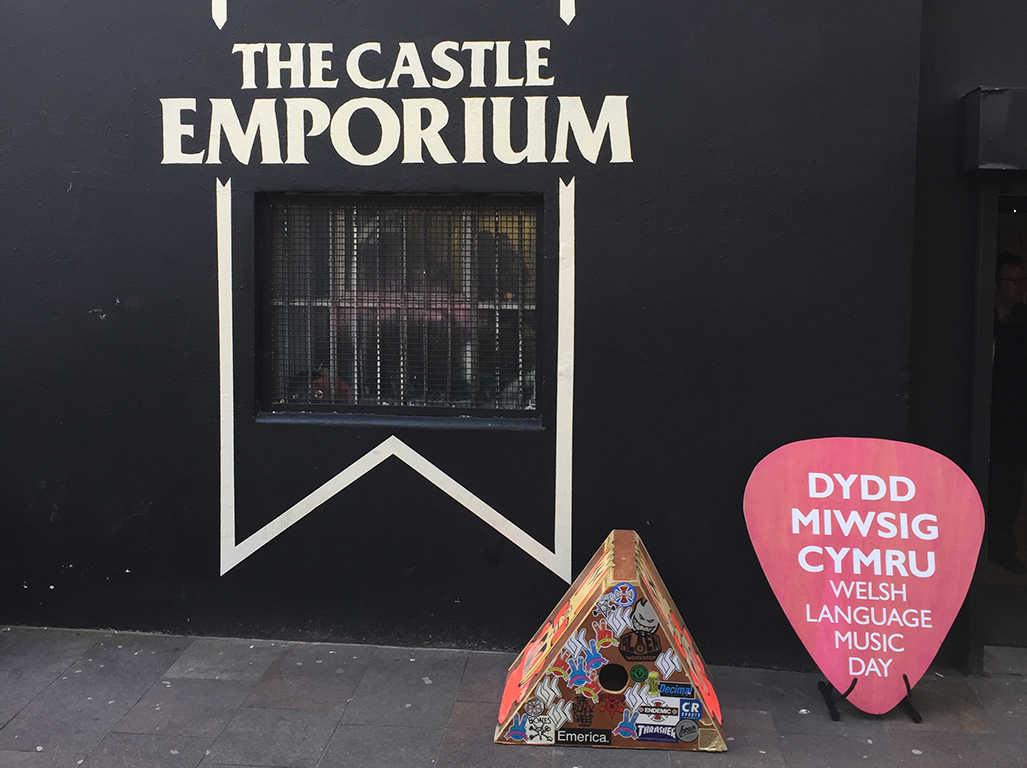 THE second-ever Welsh Language Music Day has been taking place across Wales today.
Using #WelshLanguageMusicDay and #DyddMiwsigCymru, Welsh music fans have been sharing their favourite songs on social media, while artists have been releasing new music and performing old favourites throughout the day.
A full list of the day's events in Cardiff and online can be found here.
One artist treating his fans to a new release today is Jack Ellis, 25, a singer-songwriter from Rhoose.
Having started playing guitar at the age of seven, he released his first single, Pocket of Lint, in 2014. The track was featured on BBC Radio 2 by Dermot O'Leary.
"It's about two loved ones basically growing up together and then using each other," said Jack.
Most of Felony is sung in English but the middle section is in Welsh, as Jack – a Welsh speaker – has been "thinking of bringing in a bit of Welsh" to his music for a while.
The song is accompanied by a video shot over a couple of hours on Pen y Fan.
Jack is continuing to self-release his music – something which doesn't bother him.
"At the moment, I've got a good team around me," he said.
Jack hasn't performed live on the day itself, but he is going out into Cardiff to support his fellow artists.
The Castle Emporium on Womanby Street has been hosting free live music since 2pm.
Among the artists performing was The Gentle Good, the stage name of Cardiff-based folk musician, Gareth Bonello.
Speaking at the gig, Gareth said: "Thank you so much to everybody who's been involved in the organisation of today.
"I think it's a great idea to promote music in any language, but it's good to draw attention to something like Welsh-language music.
"So many people don't know about it or don't get to hear about it, so having a day like this really helps."

You can get involved with the day by tweeting at #WelshLanguageMusicDay and #DyddMiwsigCymru. But if you've missed out throughout the day, The Cardiffian has collated the best tweets for you.