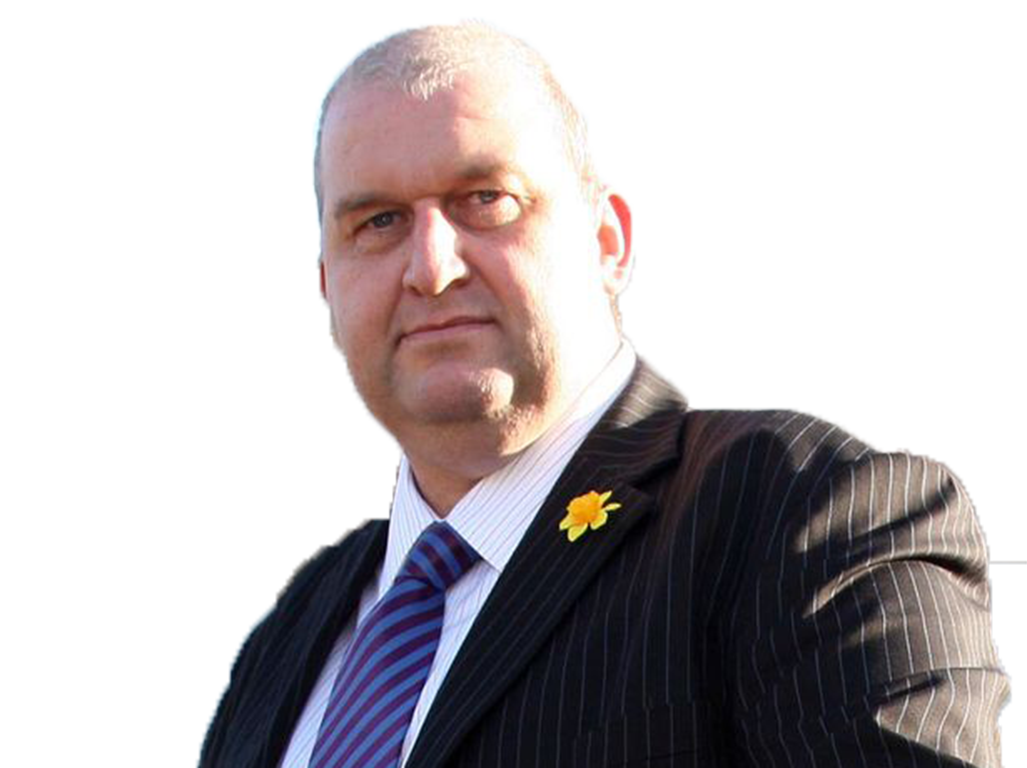 A FLAGSHIP scheme that aimed to help deprived communities in Wales has been scrapped.
Communities Secretary Carl Sargeant confirmed on Tuesday that the Communities First scheme was going to be dropped.
"While it is clear that Communities First was successful in its impact on many individuals, it has not had an impact on overall poverty levels in these communities, which remain stubbornly high," said Mr Sargeant.
The Communities First initiative worked with residents, community groups, local business and other key agencies to improve employability and financial skills, promote learning, and encourage physical well-being.
It was set up as 52 clusters of related projects in each of the 10% most deprived communities in Wales, with four clusters in Cardiff.
Mr Sargeant stressed that cutting Communities First would not mean all support would be removed: "We are clear, as a Government, that we must now transition into a new phase in our fight against poverty in Wales.
"Our support for those who need it most will not end with this programme. Indeed, our aim is to intensify our efforts to give people the tools they need to have a more equal share of this nation's prosperity. At the centre of this must be the promise of good, secure work."
Communities First spent about £30 million per year since it was set up in 2001. About 70% of that funding will be continued until March 2018, as the scheme is phased out. A £6 million "legacy fund" will help local authorities to keep going the most effective projects after 2018. Further funds of £4 million to keep community buildings open, and £12 million for councils to support employment schemes have also been allotted.
Mr Sargeant said: "In total, including these and other ongoing projects, we will continue to put over £25 million annually directly into deprived communities. This figure cannot be viewed in isolation.
"Across the Welsh Government, there is increasing investment in a range of initiatives which are crucial to preventing and alleviating poverty."
A Welsh Government statement said: "The Cabinet Secretary's decision follows a broad period of engagement with Communities First staff, community members and supporting partners and stakeholders across Wales. This included over 2,300 online survey responses, facilitated focus groups and correspondence."
Mr Sargeant first threatened to axe the programme on October 11, 2016, saying: "I am minded to phase out the Communities First programme while establishing a new approach to meet the challenges of the future.
"I am not convinced that continuing to focus on 52 small areas is the most effective way to deliver for Wales".
A public consultation was launched on October 24.
Leanne Wood, leader of Plaid Cymru in the Senedd, referred to the scrapping of the scheme without a proper replacement as "absolutely scandalous".
Labour had promised to safeguard the scheme in 2011, with Carl Sargeant implying that under a Plaid Cymru government it would have been scrapped. He said: "While Plaid Cymru is spending its time cwtching up with the Conservatives, one thing is certain. If a deal is made, we can kiss goodbye to the Communities First programme that has helped lift so many deprived areas out of poverty."
A statement released by Plaid Cymru attacked the decision, saying: "Labour had previously accused Plaid Cymru of planning to close Communities First down. But it's happening under them.
"The debate now needs to turn to what replaces Communities First. We didn't get a good enough answer on that today. Given that we are talking about some of the most deprived communities in Europe, nothing in today's Welsh Government statement showed the urgency with which we need to tackle poverty.
"All we got in the statement was a commitment to put money into existing schemes which are quite small in financial value. Schemes like community buildings are welcome but aren't of a big enough size to really reduce poverty.
"Labour is walking away from Communities First areas without putting in place an ambitious anti-poverty programme to replace it."
The scheme has seen its share of controversy. In 2011, Miriam Beard, the head of a Communities First project in Wrexham, was imprisoned for fraud after she stole funds worth £53,000 from the charity. In 2015, a project in Merthyr Tydfil was criticised for spending the majority of its three year £1.5 million budget on salaries.
Communities First once supported about 200 projects across Wales. This number was reduced to the current 52 clusters in 2012 when questions were raised over its effectiveness.
Between 2015 and 2016, the Communities First scheme in Cardiff reported that it had:
Helped 393 people secure employment,

Made 2,691 financially better off, and

Improved the academic performance of 2,857 children.
The Cardiffian attempted to reach the Cardiff Community First clusters for comment, but they were not available.
A report released by the Joseph Rowntree Foundation on 8 November 2016 put the number of people living in poverty in Wales at 700,000, or 23% of the population. There were more young adults in poverty in 2016 than in 2006, but fewer children and pensioners.
ace
,
BRG
,
cardiff
,
Carl Sargaent
,
Clusters
,
communities first
,
community
,
cuts
,
Deprived
,
ECLP
,
Initiative
,
labour
,
Leanne Wood
,
plaid cymru
,
poverty
,
Scheme
,
Senedd
,
STAR
,
wales