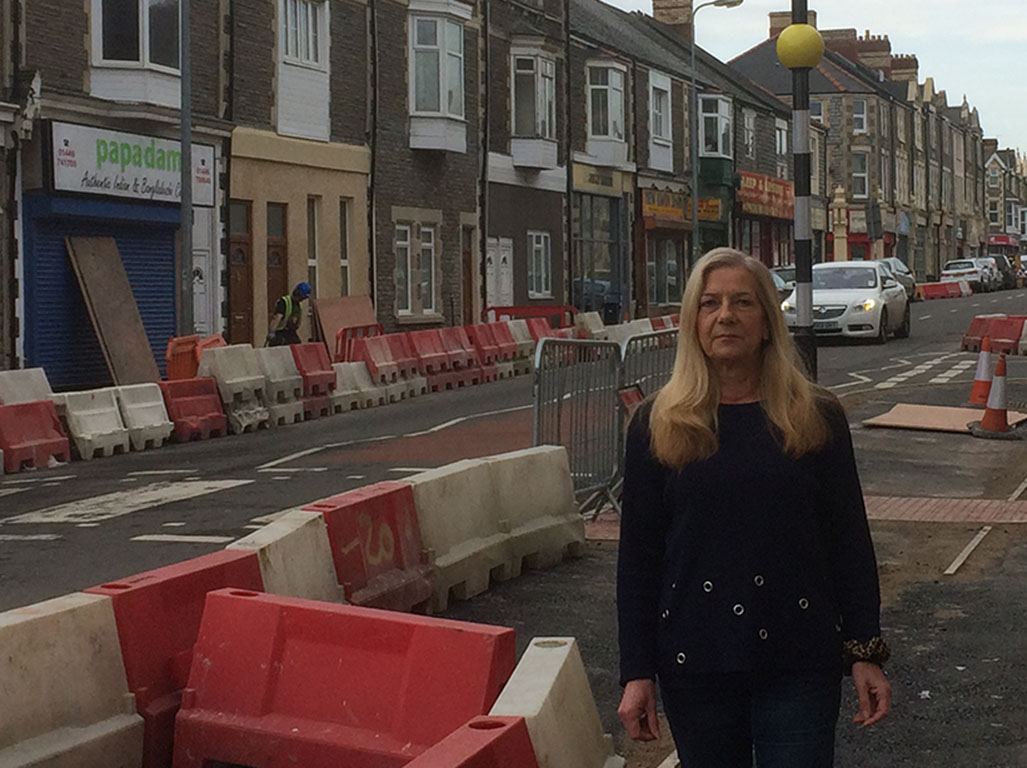 MAJOR roadworks on Holton Road, Barry, are having a negative effect on lives, say locals and business owners.
Work began in November 2016 to improve the condition of the pavements and widen the road.

Councillor Richard Bertin said: "People and the businesses are being let down. I've been campaigning for three years to get the council to improve the road. Now they have, but it's a mess.
"They started the work on the run-up to Christmas but it's a main shopping area. This means that businesses have lost trade at their most important time.
"I welcome the improvements, but they could have been done better. I just hope the council gets its act together."
Lewis Prangley, 34, owner of Hydropower on Holton Road said: "If you compare our intake over the last few months to this time last year then you can see we've earned far less.
"It's affected business in lots of ways. There was a time when we couldn't access our front door because of the roadworks. And of course, we get big deliveries and the lorries can't unload them because they can't park on the road."
Richard, 40, an employee at JPL Sound said: "We didn't even get a consultation about it. We got a letter from the council three days before the work took place and that was it.
"I understand that work needs to be done to improve the roads. But I don't understand why they've done it the way they have. They could have done the repairs bit by bit instead of doing it all in one go. It's been a nightmare for everyone here."
Robina Kousseur, 39, owner of Basset General Stores on Holton Road said, "The roadworks have obviously affected business. I can't even park my own car outside the shop, so where are the customers supposed to go?"
The roadworks are also affecting people who live on adjacent streets. Bev MacKenzie, 40, lives on Basset Street.
"Because people can't park their cars on Holton Road they're starting to park outside my house," she said. "It's an absolute nightmare and it's been going on forever.
"They should have put speed bumps in. These roadworks are dangerous for kids. We have a park in the area, is it really safe for children to be crossing the road around here? I think it's just the council trying to use up their budget."
There are concerns that the roadworks are a hazard to the elderly too. Geraldine Feehan, 72, from Everard Street said: "It's an absolute shambles. It isn't safe getting off the bus on to that pavement, especially at night. It isn't level, it's a mess."
Adrienne Byrne, 66, lives on Holton Road. Her house is on the doorstep of the roadworks. "It's taking forever. I know it will look lovely when it's done and the road needed repairing. But, there's just so much dust and it gets traipsed into the house and makes a mess.
"Because I can't park the car here I can't unload my shopping. It's an inconvenience."
The roadworks are scheduled to finish March 31.

The Vale of Glamorgan council have been contacted for comment.