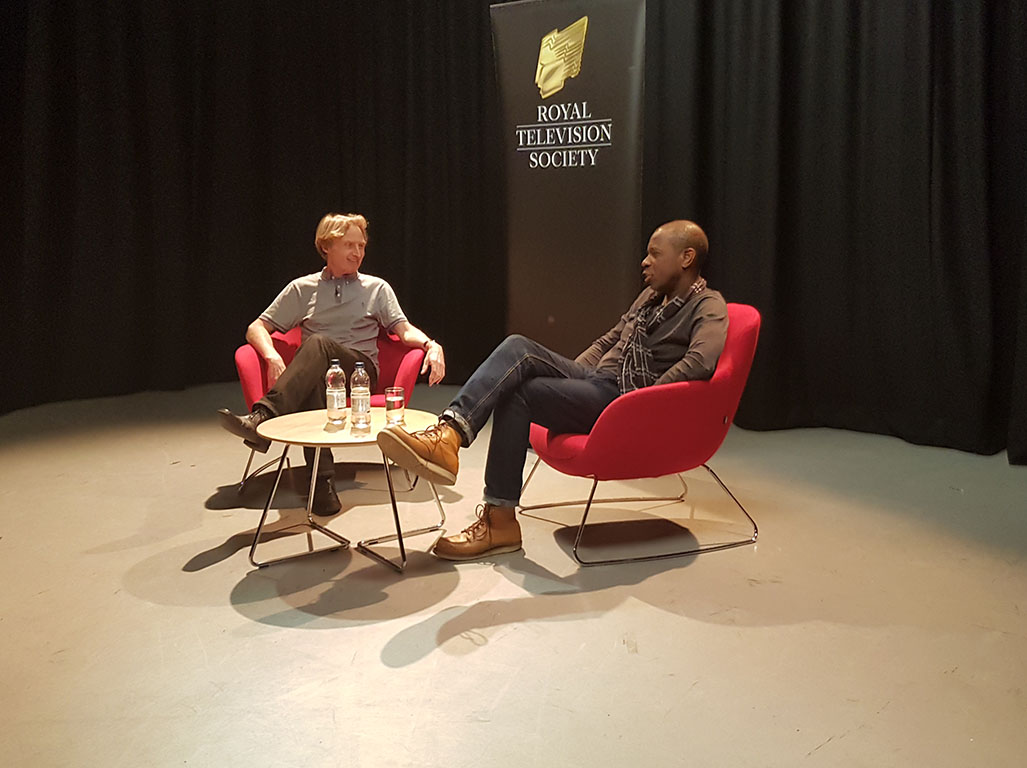 BBC News presenter Clive Myrie visited Cardiff to talk to students about his career in local and national news organisations.
Mr Myrie, whose career spans over 30 years, spoke with Tim Hartley at The University of South Wales, and discussed the changes within journalism during that time.
Speaking to The Cardiffian, Mr Myrie said: "Technology has been one of the big driving forces behind the change. It's a lot quicker, easier and faster to broadcast and get stories out there.
"When I started in journalism, people were still filming reports with cameras that used film, which you had to take away and develop.The transformation has been incredible."
Mr Myrie said that he had always wanted to be a journalist, and spoke of seeing Trevor McDonald on ITN News at Ten when there were few black presenters.
He said: "Diversity has improved a lot. I still think there's a long way to go for an organisation like the BBC, especially as they have to be reflective of the audience that they're broadcasting to.
"I'm the very person that the BBC should have. Because the BBC is funded by the licence payer. If it doesn't represent its audience, it will disappear."
Mr Myrie also spoke about maintaining professionalism when reporting, but not to be afraid of showing a little emotion when it came to reporting difficult stories.
He said: "Last year, I was in Ethiopia. We found a woman whose son had died of malnutrition. She was crying uncontrollably, so instinctively, I put my arm around her.
"Because it felt natural, we put it on the 10 o'clock news. There was a massive public response because television makes news much more intimate."
Students who were present at the talk asked Mr Myrie about how they should go about reporting stories and how he made it into the BBC as a journalist.
Sarah Gough, a broadcast student at Cardiff University said:  "We're covering stories about local bin and bus services. How do you then make that jump to national stories, which are much more complex?"
Mr Myrie said: "All news is local. Those little stories that you start off with are very important, as it teaches you about what is important to an audience. Once you've understood them, you move on to the next challenge."
Afterwards, Mr Myrie said that the competition within the profession is immense and that hard work is the way forward.
He said: "If you feel you can do it, then you must never give up. Work hard, knuckle down and give 100 percent. But also be pleasant and nice to people who are around you."