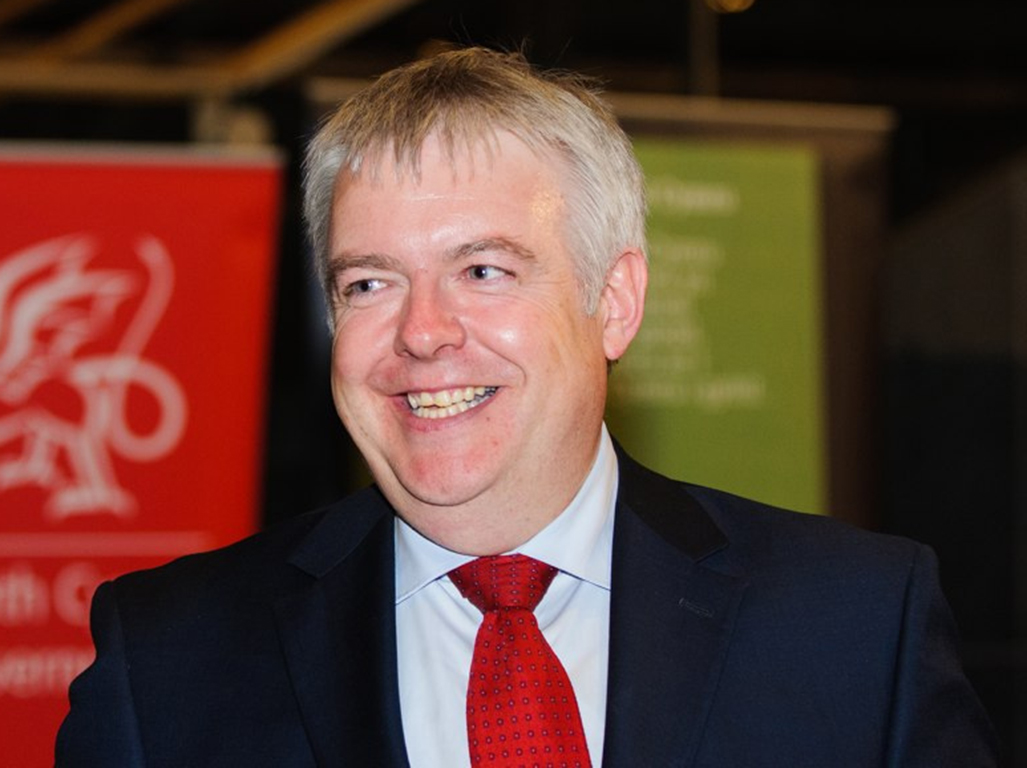 ASSEMBLY Members discussed Wales' standing in a post-Brexit world as First Minister Carwyn Jones embarked on a trade mission to the US.
The trip comes one week after AM Ken Skates, the Cabinet Secretary for Economy and Infrastructure, travelled to Chongqing and Shanghai to strengthen trade links with China.
John Griffiths, Labour AM for Newport East, asked the Leader of the House Jane Hutt — who filled in for the First Minister during today's First Minister's Questions — for reassurances that the Government would secure participation for Wales in European Commission programmes such as Horizon 2020 and ERASMUS+.
"The European Union is a great economic, social and political force in the world," said Mr Griffiths.
"Leaving the European Union threatens to greatly diminish the standing of Wales and the UK in the world."
Ms Hutt replied: "We make it very clear in our White Paper, Securing Wales' Future, Wales is leaving the EU, but not Europe.
"We strongly believe that Wales and the UK should continue to participate in those key EU programmes.
"We want to see a far-reaching and far clearer commitment from the UK Government to secure this outcome from the Brexit negotiations."
The White Paper, devised in conjunction with Plaid Cymru, outlines six key areas on which the Government will focus its stance during negotiations: the Single Market and international trade; migration; finance and investment; constitutional and devolution issues; Wales' social and environmental protections and values; and transitional arrangements.
Published on January 23, it says: "We urge the UK Government to take Wales' interests, as outlined by us, fully into account within the wider UK position.
"Just as this White Paper represents the views of more than one party in Wales, we are clear that decisions taken must have regard for the long term national interests of Wales and the UK.
"We will be supportive where we can be but vigorously critical where we see Wales' interests in danger of being squandered or neglected."
The First Minister has been on several trade missions to the USA during his tenure, and this is his second since Britain's vote to leave the EU.
In September of last year, he visited Atlanta, Cincinnati and Chicago, while he has undertaken similar trade missions in 2012, 2013 and 2014.
In a statement before his departure, the First Minister said: "Wales has long been a destination of choice for many American businesses and we want to welcome even more in the future.
"Equally, Welsh businesses have been successful in selling to the United States across a range of sectors and I believe we can do even better in the future.
"In my discussions with American businesses, politicians and diplomats, I will be raising the importance of further developing free trade between our countries and the removal of barriers to make trade between us easier and quicker."
However, leader of the Welsh Conservatives Andrew RT Davies AM says that figures show the First Minister's trade missions have yielded little success.
He said: "Every year Carwyn Jones sets off to the United States with the same message, and promises to sell Wales to the world.
"Yet in reality, Welsh exports have almost halved since he started trade missions to North America.
"We need to see tangible evidence that the First Minister has a plan to capitalise on promising signs for trade with the US, not another speech trashing our post-Brexit prospects."
Speaking at today's plenary session, Nick Ramsay, Conservative AM for Monmouth, said: "It is clearly vital that we develop stronger economic links across the world in the wake of the vote to leave the European Union, and if we could still in some way access schemes such as Horizon 2020 and similar programme following Brexit — then that would be a bonus.
"However, I would say a trade mission only works if planning has gone into it, and the right companies have been invited in good time, and the mission is clear about its objectives.
"That didn't happen entirely in 2012. Has it happened this time around? Who is on that mission with the First Minister? Have they been given adequate preparation time?"
Miss Hutt replied: "I am disappointed that you speak of trade missions disparagingly, and don't welcome the trade missions. Wales is clearly open for business."