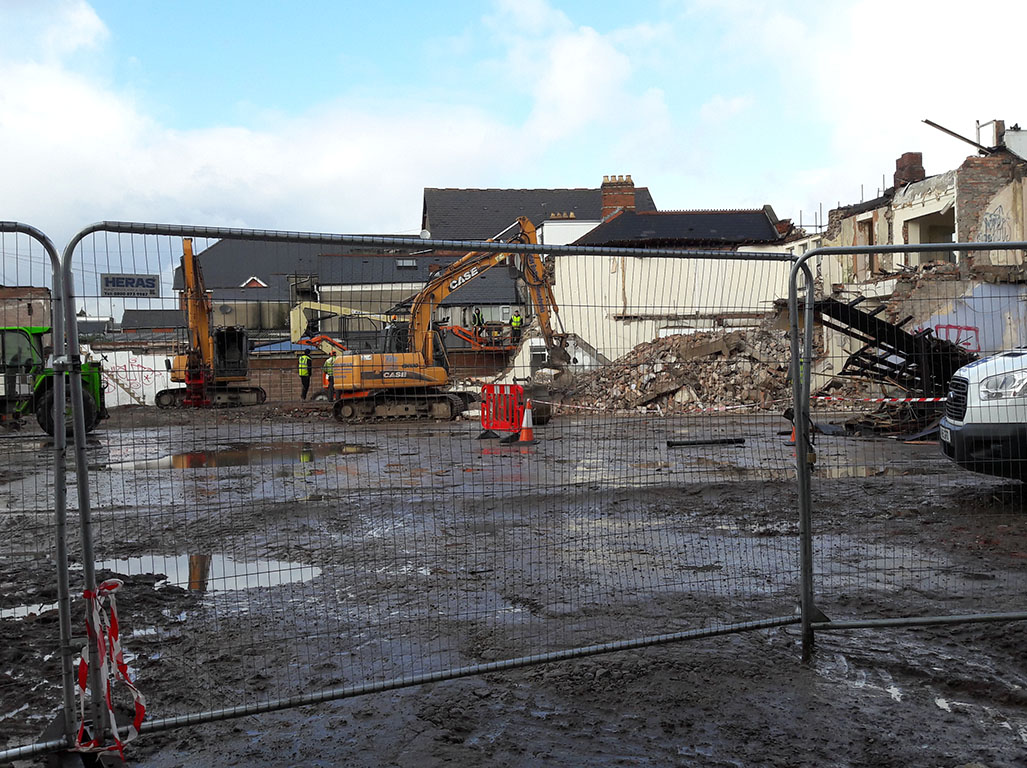 BUSINESS owners and residents in the City Road area have given a mixed response to plans to build nine-storey student flats on the road.
Asbri Planning and Draycott Construction applied for planning permission for the flats in January, with a final decision on the proposals due by March 16.
The flats, which will be between 199 and 209 City Road, will have room for 225 students and two shops on the ground floor.
It will replace several empty premises, Lloyd and Rowe solicitors and shisha bar Sahara.
People are concerned however, both by the proposed height of the buildings and by the fact there is no parking included in the plan.
Pasquale di Palma, 66, of Richmond Road said: "It will block the light going into my back garden and the area will become more noisy. With nine storeys there will be more waste and people will be able to look into my back garden so I'll have no privacy.
"The traffic is going to get worse as well and the congestion is bad enough now. I've got nothing against students, my kids are students. I pay a permit to park here, but I can't get a place in front of my house. You have to park on the next street and then you get a ticket. This will only make it worse."
A business owner on City Road, who did not want to be named, said: "It's not a good idea. There's no car park so the road is just going to be packed full of cars. There's already no parking as it is, we get booked even though we get here early and we work here.
"It's also going to be blocking our view. We won't get any sun or any light.
"It might be better for the business as we'll get more customers, but you've got think about yourself sometimes. It's not better for myself."
But Hannah Canning, 34, who is manager at Milgi on City Road, said: "The view we've taken is that it's a good thing, because we're a bar as well as a restaurant. We are busy at night, but not so much in the day. This will be good for business.
"We used to use the lane behind us for events, but we had problems keeping it clean. I think this will smarten the road up a bit.
"I think it will bring people to this part of Cardiff. It's sad that buildings are coming down, but lots of them were empty. I'm all for making City Road more of a food destination and I think this will do this.
"My one concern is that there's no parking so it will be hard for our customers to park. I think the development would benefit from having some sort of parking. I think City Road, Albany Road and Wellfield Road will benefit from this."
Aiad Redha, 50, who runs Mesopotamia Grill House opposite the proposed development said: "I think it's a good thing. The only problem will be with the cars and traffic. It will be good for business.
"I think City Road needs a change — everything's very old here."