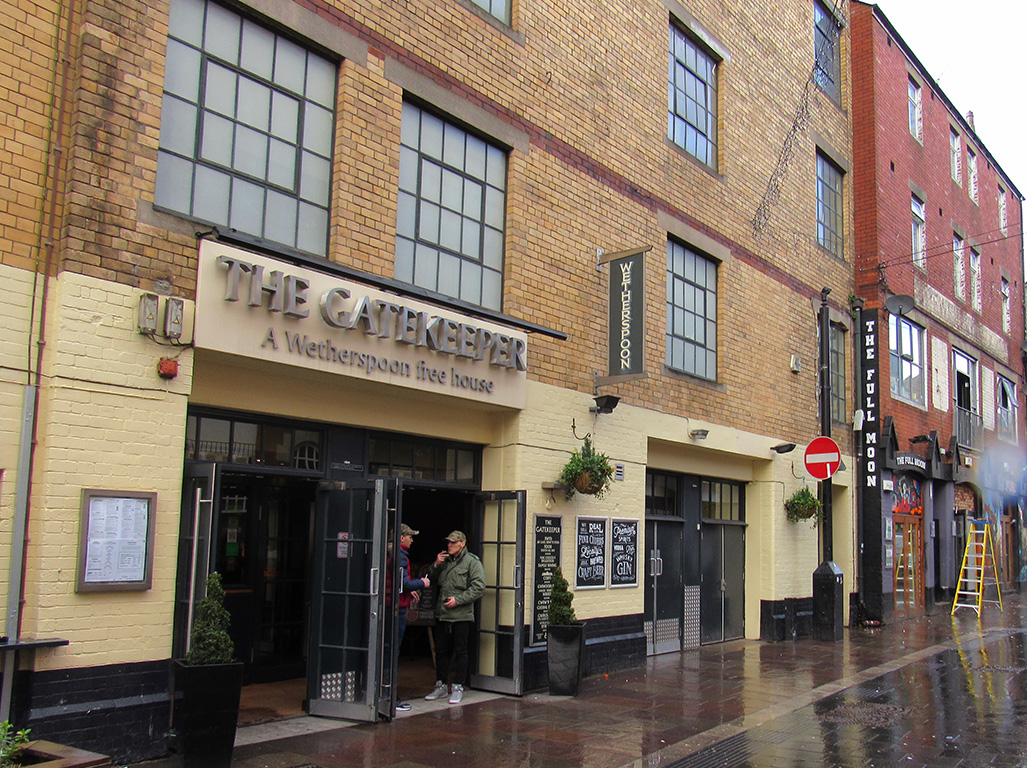 A PETITION calling for plans to be halted for hotel rooms on Cardiff's Womanby Street has received a rush of support from music fans.

The petition began after Cardiff council planning officers approved a proposal from JD Wetherspoon to build 17 hotel rooms at the Gatekeeper pub on Westgate Street, which backs on to Womanby Street.

Music venues Clwb Ifor Bach and The Full Moon Club have expressed concern that the new hotel rooms might lead to noise complaints which could threaten their businesses.

This concern is shared by gig goers from across the city, with the petition gaining over 5,000 signatures since Tuesday.

Assistant manager of the Urban Tap House, Ed Ap Llwyd, 31, said: "I heard about it from the manager of Clwb a few weeks ago but I hadn't seen anything in the news until today, then there was a petition so I signed it straight away.

"This could have a bad impact on this street and Cardiff. Clwb has been going 40 odd years so now it's an institution. With Dempsey's gone as well it could be a big blow to the street.

"We have the odd live music night here when there is a festival like Sŵn, and obviously we get a lot of foot-fall from gigs from up the road."

Andrew Noel, 23, who works at Cardiff's iconic record shop Spillers, said: "I don't think you can put a value on the Womanby street venues. They're an integral part to the Cardiff music scene and to lose them would be a crushing blow, not only to Cardiff as a city, but to all the up and coming talent it has to offer.
"I have no problem with the Wetherspoons remaining part of the Womanby street ecosystem, but to expand into a hotel would certainly lead to a conflict of interest. Many of the venues in Womanby street are open late, and with a hotel in such close proximity it would no doubt lead to noise complaints.
"We've already lost two great establishments this year, The Moon and Dempseys, we can't afford to run the risk of losing anymore venues."

The planning permission includes a condition that the new hotel rooms at the Gatekeeper are appropriately soundproofed, to avoid future disputes with neighbouring businesses.

Live music venues in the UK have come under increasing pressure in recent years with town centre developments often taking preference for the day time economy.

Organisations such as the Music Venue Trust, with patrons Sir Paul McCartney, Frank Turner and Neil Hannon, have been set up to support grassroots music venues and protect their continued existence.

A spokesman for JD Wetherspoon sought to allay music fans' fears about the threat to live venues in the area.
He said: "There are no on site and opening dates confirmed for the hotel project at The Gatekeeper, in Cardiff, as yet. However the work is planned for sometime this year.

"Planning permission has been granted for the proposed 17 bedroom hotel, which we aim to open alongside the already thriving pub – first opened as a Wetherspoon in May 2001.

"We are fully aware of the planning detail with regards to sound-proofing, and we do not see any reason why this would have an impact on the live music venues in the area."