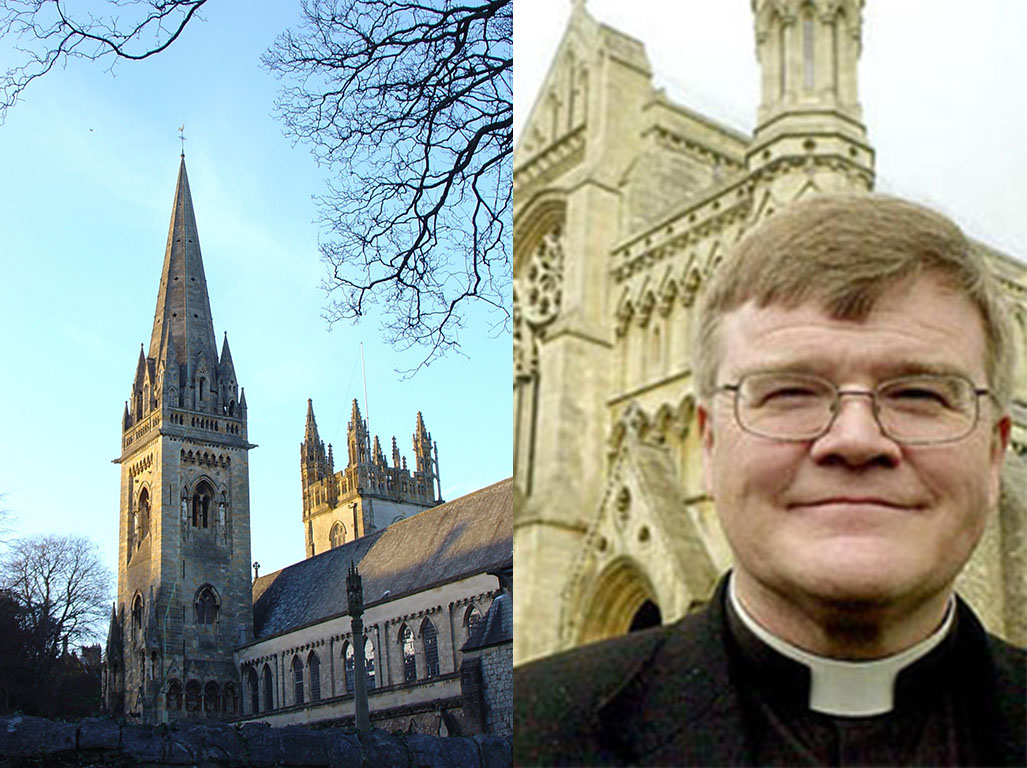 A PROMINENT gay cleric who was favourite to become the new Bishop of Llandaff appears to have missed out on the role.
The Very Rev Dr Jeffrey John, currently the Dean of St Albans, was believed to be the front-runner for the post and is said to have got over half the votes from electors due to support from the largely liberal diocese of Llandaff.
But the cleric, who has missed out on three other Bishop appointments, did not get the required two-thirds majority during a three-day meeting at Llandaff Cathedral last week.
While the Bench of Bishops from the Church in Wales will now be asked to choose the Bishop-elect, it's believed that Dr John's best chance has now gone and questions are being asked about whether his sexuality and profile may have been a factor in his failure to land the role.
Harry Farley, a reporter for Christian Today, said: "My source tells me that he was in the running the whole way through and that local people supported him and had more than half the votes but not enough to make a two-thirds majority."
The vacancy comes after former Bishop of Llandaff and Archbishop of Wales Barry Morgan, who was a supporter of gay marriage, used his final address to urge the church to reconsider its position on the issue.
During the meeting to choose his successor, 47 clergymen, bishops and laypeople discussed which of the list of unnamed candidates they wished to nominate and elect.
Tonyrefail-born Dr John is in a civil partnership with another cleric, Grant Holmes, and has drawn criticism for being outspoken about his sexuality. Despite now being celibate, much of the controversy surrounds him not being celibate prior to being nominated for a Bishop's role.
In 2003, when Dr John was nominated to become Bishop of Reading, he became the first person in an open same-sex relationship to be considered for such a role in the Church of England.
However, he was turned down and has since failed to secure the role of Bishop of Bangor in 2008 and Bishop of Southwark in 2010.
Although the Church In Wales does not stipulate that members of the clergy who are in same-sex relationships have to be celibate, the Church of England does impose that rule.
As a result, some people believed that the Church In Wales' seemingly more liberal stance would make Rev. John's accession to Bishop of Llandaff more likely.
Dr Paul Middleton, a senior theology and religion lecturer at The University of Chester said: "I suspect the reason [he was turned down] is because of the controversy over his sexuality, although he has said very clearly that he's in a celibate same-sex relationship and so he goes above and beyond the requirement of the Church In Wales.
"Again it's signalling to the wider community that the church still has a problem with what most people think is a normal way of life, it is astonishing that the church hasn't thought about what message it's conveying. On the other hand, to throw a positive spin on it, some may be concerned that it would send out an unnecessarily aggressive message."
This comes before an English Bishop who was reported this week to have written a letter announcing his terminal illness in which he calls for the church to allow gay marriage.
In the letter, Rt Rev John Wraw, Bishop of Bradwell in Essex, said that the church's stance on same-sex relationships had 'severely weakened' the church's contribution to national life.
Dr Middleton said: "A bishop is meant to be a sign of unity, but it is not obvious to me what is so controversial about a celibate gay man in a civil partnership."
However, traditionalist Church of England priest, Peter Ould, believes that opposition to Dr John's appointment is more complicated.
He said: "The hard work for more liberal people is that they want to rush there but we need to step back and get our theology right first.
"Jeffrey John has been quite outspoken on the topic of gay marriage, the second aspect is that even though the relationship is now celibate but it wasn't always.
"It is also because Jeffrey John is an iconic figure, appointing him is not just about him, it's about what he represents. He is a controversial candidate and at the same time he is the kind of candidate that people want to have because of what he represents and some want to avoid him because of what he represents."
The role of filling the position now falls to the Bench of Bishops who will be led by the Bishop of Swansea and Brecon, John Davies to consult with laity and clergy across the Church In Wales in order to make a decision.
Bishops' advisor for communications and Archbishop's media officer, Anna Morrell said that the Church In Wales is unable to comment on the election process at this time as it is still ongoing.
The process of choosing the next Bishop of Llandaff is underway @LlandaffCath pic.twitter.com/z3BX8fzMjP

— The Church in Wales (@ChurchinWales) February 21, 2017
Members of the Electoral College begin the process of choosing a new Bishop of Llandaff @LlandaffCath pic.twitter.com/z3Uc2lXV6h

— The Church in Wales (@ChurchinWales) February 21, 2017