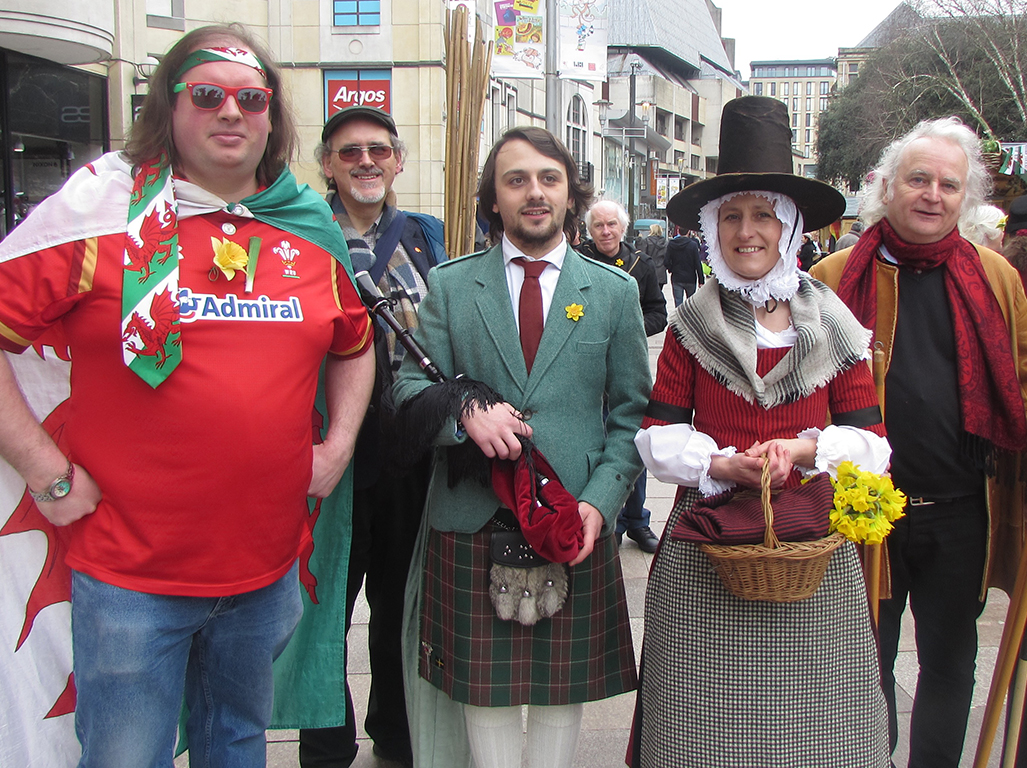 EACH year on March 1, Wales celebrates St David's Day, but unlike St Andrew's Day and St Patrick's Day, in Scotland and Ireland respectively, it is not a public holiday.
Every St David's Day, towns and cities across Wales, including Cardiff, organise parades to celebrate to occasion. This year the day fell on a wet and windy Wednesday, which undoubtedly affected the attendances.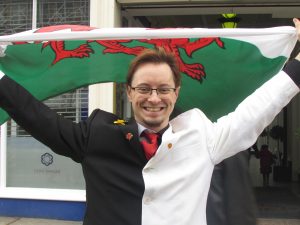 "I've been out for the last three, there's a good turnout today, possibly not as many people as in previous years because some funding has been taken away from organising the event," said Chris Davies, 32, from Wrexham.
However, many of those who braved the weather to join the parade were disappointed with the lack of opportunity available to others to enjoy the occasion.
"I encourage people to book St David's Day off work as leave to show how much demand there is to celebrate the day," said Mr Davies. "In the UK we don't have as many bank holidays as in other major countries and I think the Saint David's Day is a great candidate to be made into one."
Llewellyn Smith, 32, from Newport was one of the volunteers that helped organise the parade. "If the Scottish can have a national bank holiday on St Andrews and the Irish can on St Patricks then I don't see why Wales can not on St David's Day," he said.
St Patrick's Day became a national holiday in Ireland back in 1903 and more recently St Andrew's Day was made a bank holiday in Scotland in 2006.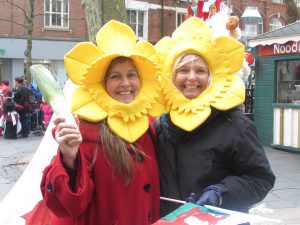 A year after the Scottish Parliament made St Andrew's Day a bank holiday a petition was started to make St David's Day a public holiday. Despite figures which suggested 87% of Wales was in favour of this change, the then Prime Minister Tony Blair rejected the petition.
Last year, an online poll by ITV Wales asked whether or not people believed St David's Day should be a bank holiday. An overwhelming majority of 95.6% of people who answered said it should be.
"The demand for it to become a bank holiday is there whether you look at opinion polls or online," said Marc Evans, 59, from Canton. "Economically a St David's Day parade could be a huge boost, its the start of the tourism season and we could have the chance to set up a festival."
Mr Evans also spoke about how the day should not just celebrate Wales but also all the cultures which can be found within the country. "We have had all kinds of people join the parade this year, earlier I met a girl from Texas who had come over for it," he said.
"In the past we have had people from the Polish community, the Nepalese community, Gurkhas, and last year we had a local Hindu temple send along dance troops.
"Looking ahead, Wales needs to establish its identity. Its the one day the media are prepared to show a token photograph of Wales, but if you come here and take part in the parade you really understand what's beneath it, and that's a strong shared sense of belonging together and wanting to be together."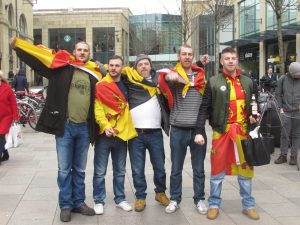 One tradition which would be lost if St David's Day became a bank holiday would be school Eisteddfods. When March 1 falls on a weekday, schools in Wales host competitions between students.
Traditionally an Eisteddfod consists of singing, dancing and poetry competitions between the students, who will have been separated into houses.

"I'd prefer to celebrate the St David's Day on the nearest weekend and make that a bank holiday. In schools we have Eisteddfods and as much as a part of me believes it should be a bank holiday I don't think schools should lose that tradition," said Aled Williams, 35, the progress leader and attendance officer at Ysgol Plasmawr, the Welsh medium high school in Fairwater.