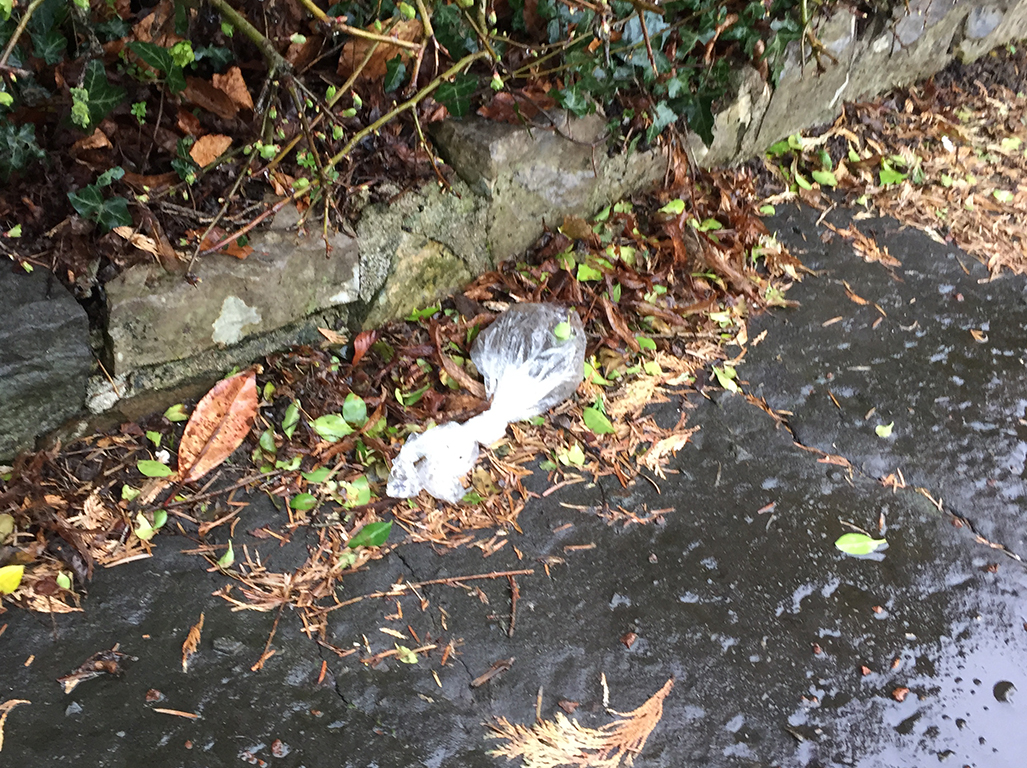 FAIRWATER'S dog owners are pooh-poohing their legal duty to clean up their dog's mess, making pavements an unsavoury place for residents to walk.
Cardiff Council's policy is to impose a £75 on-the-spot fine on those caught failing to clean up after their dog — a sanction that can increase to £1,000 if the case is referred to the Magistrates' Court.
The obligation to clear away mess falls under the public spaces protection orders was introduced by the Anti-Social Behaviour, Crime and Policing Act 2014.
Other areas of Cardiff have also been affected by the problem, with young footballers in Ely and rugby players in Pontcanna having suffered from "inconsiderate" dog walkers in January.
In 2014, the Council announced a crackdown on dog mess, pledging to remove all canine waste within 24 hours of it being reported, while the following year it considered raising the on-the-spot fine to £100.
However, the threat of a penalty does not seem to have deterred some dog owners in Fairwater.
Susie Davis, 36, was affected by the frequent problem yesterday.
"My dad walked into the house, and my daughter said 'Come and see the cat'.
"She took him all around my house and then he realised he'd just walked dog poo all around – just everywhere.
"As he got out of his car, he'd gone to adjust his wing mirror and stepped in a big pile of dog poo.
"A couple of weeks ago, my mum walked poo into my house again because somebody had left their dog poo right outside my gates.
"She got out of the car, couldn't see it and stepped straight in it."
Yesterday, as she walked from her home to that of her daughter's child-minder — a walk estimated to be between 100 and 200 metres — Mrs Davis saw four bags of dog mess left on the pavement.
There is also a lot of litter on the streets, including left-over fast-food bags and crumpled-up cans of beer.
Residents can report instances of dog fouling on the council's website, but it would seem this isn't widely known.
When asked if she had contacted the council, Mrs Davis said: "No, because I don't know what to do.
"If I knew who to contact then I would because of the litter. It's everywhere. Maybe there's not enough bins.
"There's nobody out. Now and again you'll see PCSOs, but not regularly."
Leanne Wood AM, leader of Plaid Cymru, said earlier today that dog fouling would play a bigger part in May's council elections than Brexit.
Speaking at the Plaid spring conference in Newport, Ms Wood said: "Most people on the doorstep, they are not talking about Brexit, they are not talking about what goes on here, or really what goes on in Westminster.
"I'm not concerned that's going to be a major issue in the elections or any other of the big things we are all concerned about.
"Most people talk about dog poo."
If you wish to report dog fouling hot spots to Cardiff Council, you can do so here.