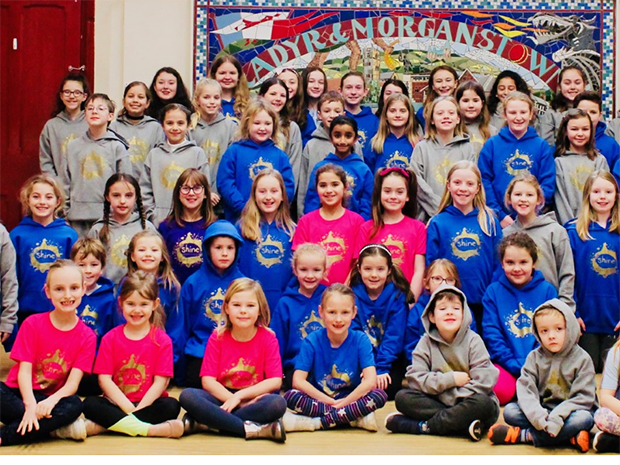 Shine Theatre School promotes confidence and friendships among its young performers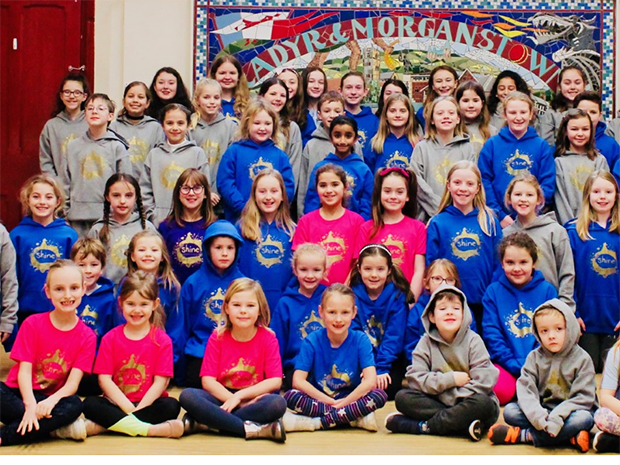 SHINE Theatre School, Radyr, is launching a Glee Club performance choir offering singing tuition to children aged eight to 15.
The new class, which will begin on Tuesday 25 February, was inspired by the popularity of recent musical films such as Trolls, Pitch Perfect and The Greatest Showman, as well as Disney favourites.
Shine Creative Arts was founded in 2009 by former Cardiff University student Hannah Williams.
It began with after-school classes and pre-school music sessions in private nurseries around Cardiff, before Shine Theatre School opened in Radyr in 2012.
"We are very excited about our new Glee Club," said Ms Williams.
"The idea was born out of how many of our members love to sing. It's an opportunity to explore acapella singing, plenty of harmony, sing the songs that we know and love plus a little bit of movement such as sign language to songs and some gospel style groove."
The theatre school is currently made up of three groups: Mini Stars; Sunshine; and Diamonds.
Last year, these Saturday classes had more than 70 members and Ms Williams was forced to increase the minimum age limit.
However, she will be launching new after-school sessions for children in Reception and Year One, beginning on the same day as Glee Club.
"The school was getting so large, our performance venues were struggling to hold us," said Ms Williams.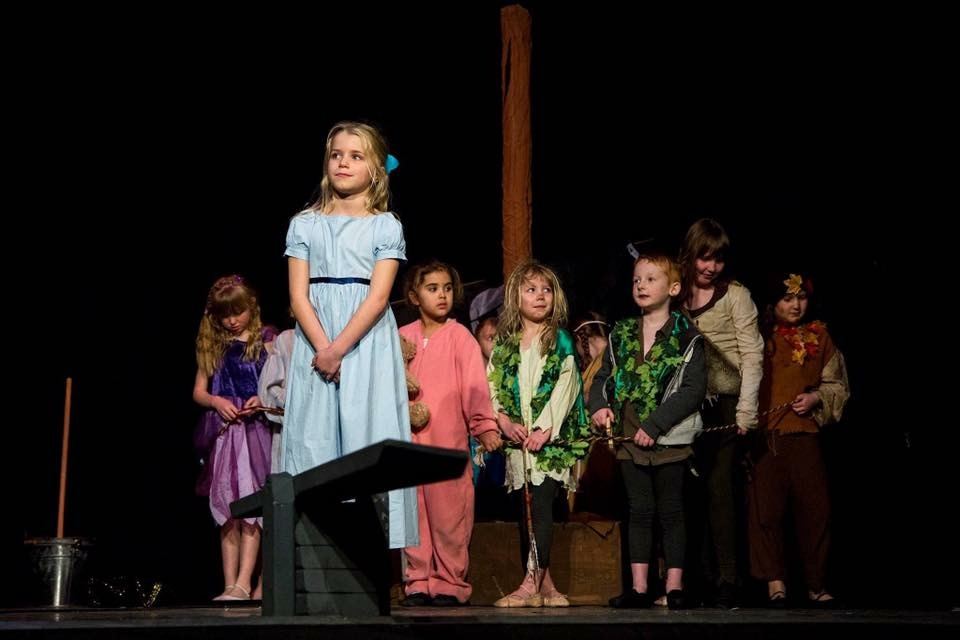 Ms Williams believes there are many benefits to singing, such as increasing confidence, energy and focus, while decreasing stress, anxiety and loneliness.
"Being creative is so important for everyone but especially young people. Singing in particular has been shown to have so many benefits. It helps social bonding, builds community and social cohesion and is a great way to meet friends," she said.
"When you learn to sing, you learn to breathe well, use your diaphragm and increase your oxygen intake and lung capacity. This also helps people deal with anxiety and panic attacks."
Sally Ribeiro's daughter Ariana, nine, joined Shine Theatre School aged five.
"Initially I just thought that drama might be something that she would enjoy. As a toddler, she would sing and act around the house," said Ms Ribeiro.
"Like most mums, I spent an anxious two hours during her first session, wondering if she was enjoying herself. My fears were quickly swept away when she came running out bursting with excitement and enthusiasm. She has simply never looked back."
Shine hope the Glee Club will bring these benefits to more children in Radyr and surrounding area.
"I think if my girls did not attend Shine they wouldn't have the same confidence and would not have had such amazing opportunities open up for them," said Bethan Tobin.
Ms Tobin credits Shine with giving her daughters Amelia, twelve, and Sienna, 9, the skills to take on performance challenges beyond their Saturday classes, such as the RSPCA Great Debate at Cardiff City Hall and speaking competitions at Howell's School, Llandaff. Amelia was even cast in the title role in Matilda in her first year of high school.
As well as putting on Big Musical Theatre productions, the groups perform at the annual Radyr and Morganstown Festival.
"There is a real community feel about Shine. It is a great opportunity for the children to meet and make friends with children from other schools and getting to perform in high quality productions instils both confidence and pride in youngsters," said Ms Ribeiro.
"Ariana has made some lovely friends within the group and completely adores the Shine team who are unfailingly encouraging and nurturing."
No experience is needed to go along to the new, non-audition Glee Club and every child gets two weeks to trial the class before committing.
"We hope to attract young people who love to sing. It doesn't matter if you are a keen performer or have never performed before, there will be a place for you in Glee Club and you'll have lots of fun singing and making new friends," said Ms Williams.
Classes start on Tuesday, 25 February from 5:30 to 6:30pm in the Castle Room, The Old Church Rooms, Park Road, Radyr.