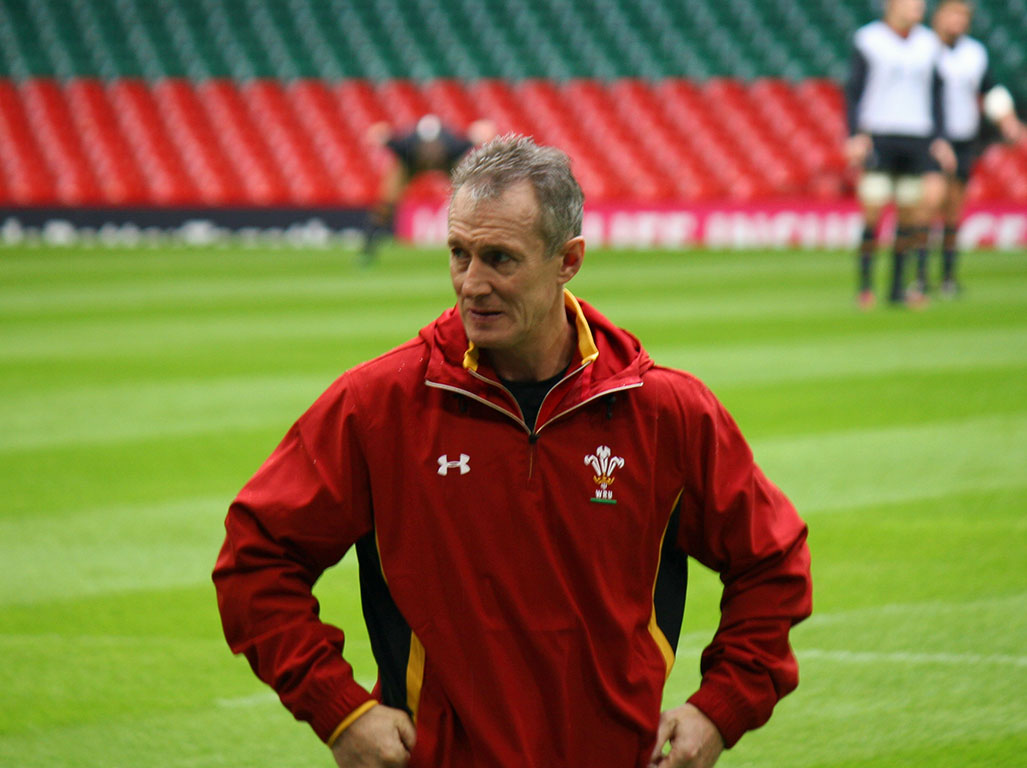 IT has been a tournament of fine margins. Wales may have come close to beating England at the Principality Stadium and held a half-time advantage over Scotland, but the table doesn't lie. Wales sit in fourth place — out of the running for the Championship — after just three games.
Rob Howley can legitimately argue that his team has been the victim of some bad luck in games which could have gone either way.
They would have had a bonus point win against Italy if not for a late fumble on the line by the stretching Liam Williams. They may have held on against England had Jonathan Davies kicked to touch rather than keep it in field for the rampaging backs. They may have accelerated away from Scotland in the second half if they had elected to kick a 10-point lead rather than taking their chances in the corner.
But rugby matches are not won or lost by accident. There may be marginal incidents which can influence the outcome of a close game, but Wales are in fourth place in the table because they have been, at best, the fourth best team in the tournament over the first three games.
After finishing second last year, it is quite clear that Wales have stood still while everyone else in the Six Nations has been making massive improvements.
England haven't been anywhere near their fluent best but are still winning. Ireland stepped up from a disappointing 2016 championships to beat the All Blacks in November. Scotland have developed into a potent attacking force. Even France are adding old-style fluidity to their forward muscle.
Wales are simply getting left behind — and things could get even worse for the men in red.
Next up in two weeks' time is Ireland, who will come to Cardiff under the lights on a Friday night. Unlike Wales, Ireland are still in the running to overhaul England and win the tournament. They will know a win at the Principality Stadium will set up a title showdown in Dublin on the final day.
Howley has said Wales are now playing for "pride" in their final two matches, but there is so much more riding on the last two matches than that.
If Ireland win in Cardiff and France beat Italy as expected, Wales will go into their final game of the tournament in Paris fifth in the table. Bearing in mind France were able to overcome Scotland at their Parisian home, it's hard to see Wales going into that game as anything more than underdogs.
The sense of pessimism around Welsh rugby has been building for some time, but it is only now it is coming to fruition on the pitch. Howley's determination to stick to his guns and avoid risk is costing them dearly.
Wales have become so enshrined in their habitual team selections and game plans that they have no surprises anymore. Their game plan is the most repetitive, predictable set of tactics in world rugby. Opponents know who they're going to be facing and how they're going to play. It means Wales are already giving the opposition an advantage before the game has even begun.
Despite their failure to move forward in the Six Nations, Howley has given no indication that he wishes to change. He is determined to stick to the personnel and tactics which carried Wales to consecutive titles in 2012 and 2013 but have equally cost them over and over again when faced with southern hemisphere teams who require a little more subtlety to break down.
Howley is not being risk-averse by picking the same tried and tested team each match — he is accepting failure.
Over the weekend, the Scarlets came back from 21-6 at half-time to defeat high-flying Munster 30-21 in the Pro12. That team, even without wing Steff Evans, was packed full of Welsh talent who are desperate for a shot at the national team. Cardiff Blues also won, guided by the fantastic talent of Matthew Morgan at full-back.
The Ospreys also secured another win — their team packed with the combined skills of Keelan Giles, Ashley Beck, Rory Thornton and Olly Cracknell. Thomas Young was also back at Wasps causing havoc in the back row.
Howley looks as if he's going to stick to his guns for the last two matches against Ireland and France in an attempt for Wales to recoup some pride and win the last couple of games. But current form suggests that will only lead to a fourth or fifth placed finish in the final standings. They haven't finished that low since 2007, the last time they lost to Scotland.
With the title already beyond reach, this tournament has already been a failure for Wales. The best the fans can hope for is seeing a few new faces in the team to add a little more excitement and optimism for the future. Otherwise, this will go down as a very bleak tournament indeed.