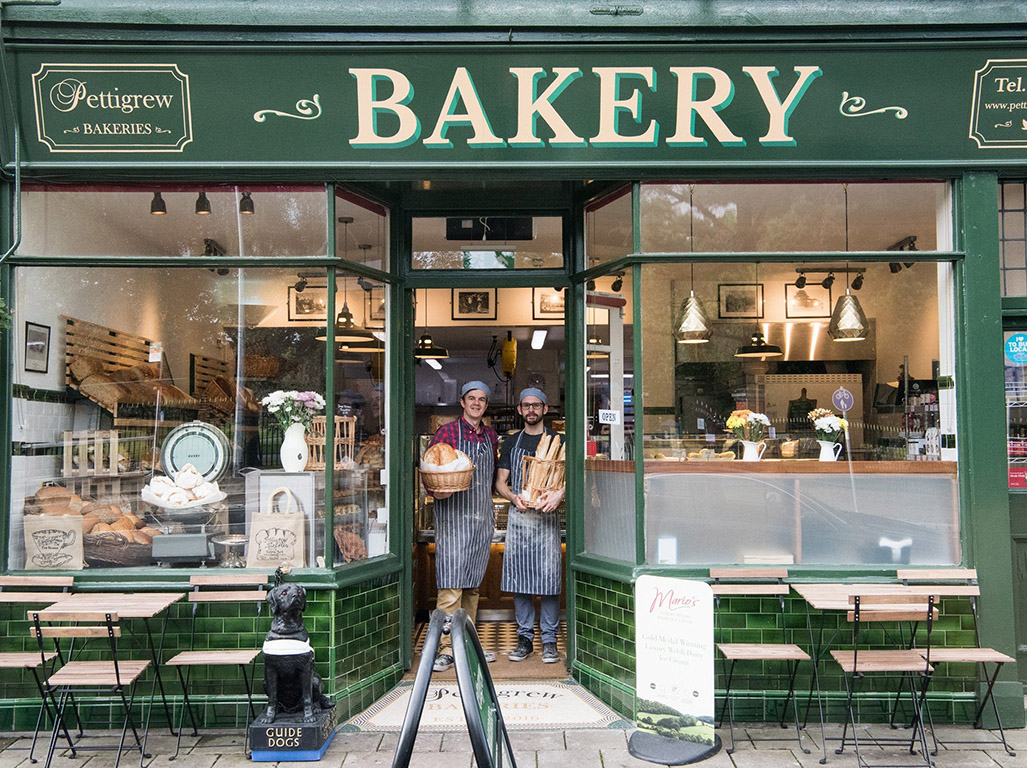 A REGULAR customer at a Canton bakery has won a year's supply of bread as part of celebrations to mark the business's first anniversary.
Pettigrew Bakeries, on Cowbridge Road East near Victoria Park, held a raffle on Monday and awarded prizes to the first three names drawn.
First prize was a loaf of bread every week for a year, second prize was a hamper of bakery goods worth £30 and third prize was afternoon tea for two at the Pettigrew Tea Rooms.
David Le Masurier opened Pettigrew Bakery on St David's Day in 2016 and also owns Pettigrew Tea Rooms in Bute Park.
He said the celebration was to thank their regular customers for the past year.
"We didn't really put the word out about it. It was more to thank people for coming. It wasn't about advertising," said Mr Le Masurier, 35, from Llandaff.
The bakery sold customers more than 300 50p raffle tickets in two weeks with all the money going to Mind Cymru, a mental health charity.
Mr Le Masurier said: "I was absolutely blown away by the response. I didn't expect that so many people would be interested in the bread. We only ran for two weeks and we didn't advertise it. A year ago we weren't even open and I didn't expect this. I'm really grateful for the support.
"There's a real buzz in the area. I love that there's so much happening and the response from local people has been amazing," he said.
"There is nothing more visceral than making bread and the things that people come in for every day. This is the hardest thing I've ever done but I feel very satisfied. Bread is amazing, it's a real art. Craft brewing is massive right now and we're like its best friends. We're craft bakers," he said.
Lucy Lloyd, senior community fundraiser at Mind Cymru, said: "We're really pleased that Pettigrew Bakery has chosen to raise money for us and we're delighted that they've raised more than £150. The money will help us to support more people in Cardiff and beyond, so we're really grateful for their support."
Mr Le Masurier said: "Mental health is a big issue that's not given as much space as other charities. Mind seemed like a really good fit and and they were very happy with our efforts."
When the bakery first opened, it raised money for Barnardo's. Over Christmas, it raised £250 for Shelter, a homeless charity.
"Supporting local charities is very important and it's the right thing to do. We want to do as much as we can," said Mr Le Masurier.