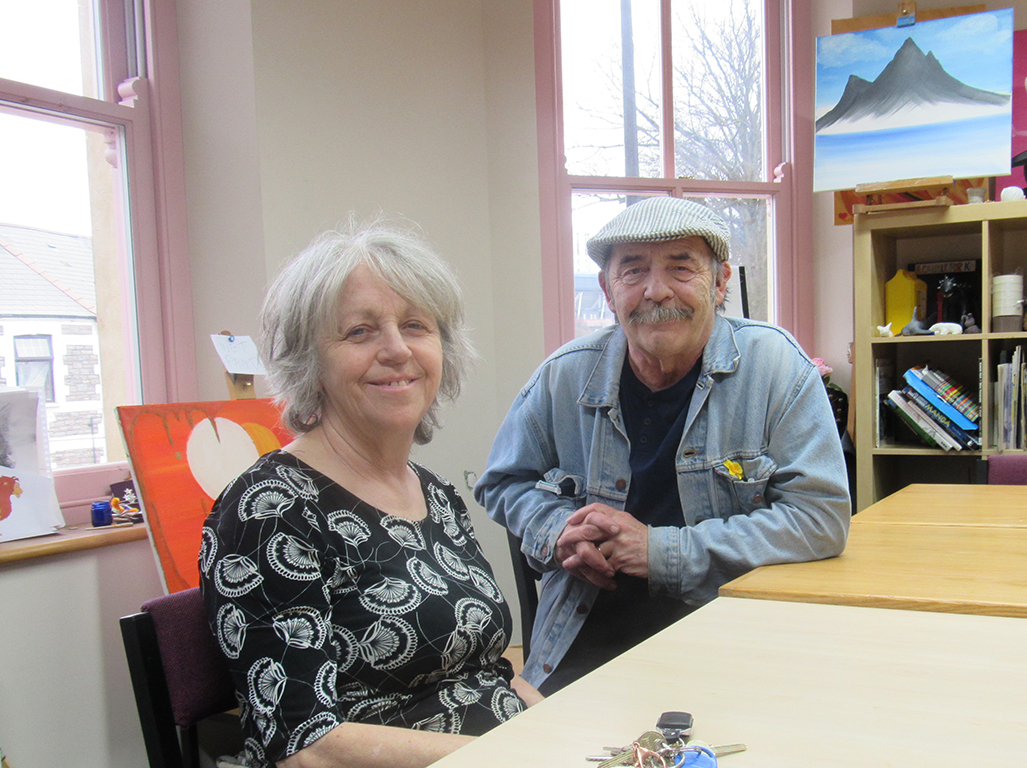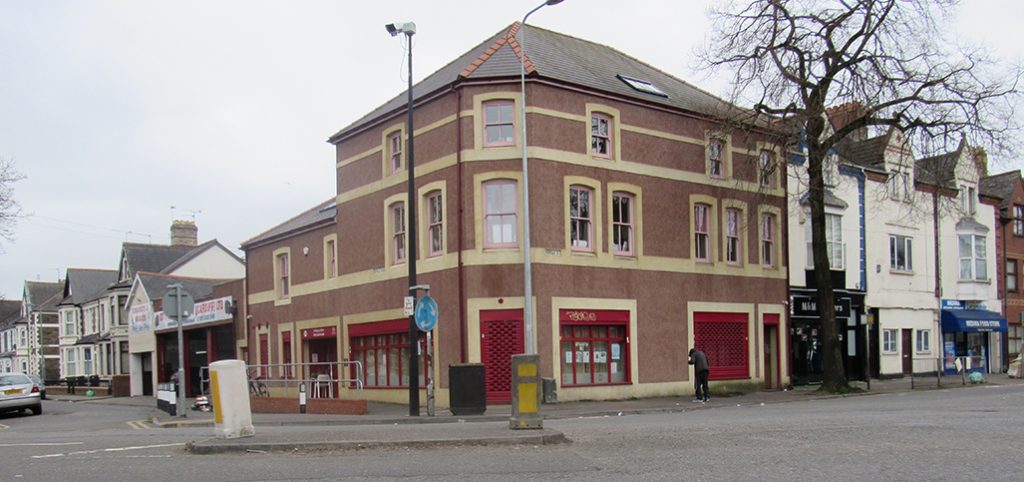 A SANCTUARY for people experiencing acute mental health issues has been granted planning permission despite fierce opposition from residents.
Inroads Wellbeing Institute in Riverside has got planning permission to create a "crisis sanctuary" for people experiencing serious mental health issues who might otherwise spend the night in a police cell.
The centre will now open to the public between 9am and 8pm every day but from Friday to Monday it will also open from 8pm to 2.30am. The project will run as a 12-month pilot scheme, and if it is successful, it could be rolled out across Wales.
However, the decision has left the community divided. Many residents blame Inroads for a perceived rise in drug-related crime and feel the area is already overburdened with houses for vulnerable people, while others say they recognise the value of the service.
'It's like mental health first aid'
Inroads is run by Steven and Margaret Lyons. The centre has been in Riverside for almost 20 years and provides a range of support to people with mental health, drug and alcohol-related problems.
They say the sanctuary project is close to their hearts. After a family tragedy led Steve, 64, to have a nervous breakdown, he developed a drug addiction. However, after counselling and support he overcame his problems and trained as a social worker, at one point volunteering where he received help.
Mags, 61, who is a trained orthopaedic nurse, said that mental health services were often hard to access when they needed them.
"Even though the sanctuary won't be open access, it will be out of hours. Most organisations are nine to five, Monday to Friday but people need help outside those times," she said.
The project is based on a report by the South Wales Police and Crime Commissioner and Cardiff and Vale University Health Board, after calls to end the practice of people in mental health crises being kept in police cells.
Under section 136 of the Mental Health Act, a police officer can remove a person suffering from a mental disorder to a "place of safety" if they are a risk to themselves or others.
Figures by the National Police Chiefs' Council show there were 2,100 instances of people kept in police cells under section 136 in England and Wales in 2015/16, with 192 instances in South Wales.
"The way the model will work is Inroads will have a helpline. People in mental distress will phone up and they will be asked what their best hopes are of coming into the sanctuary. If they do need to come in they will be transported by an ambulance or taxi," said Mags.
"After that they will be taken back to where they came from so they won't be hanging about. It's not going to be an open door service. It is going to be managed. There will be between five and six staff on duty and we don't think there will be more than four or five people using the service, maybe less than that."
Some residents say the people in mental distress should go to hospital but Mags and Steve say what they offer is different.
"For the people we will be working with, admitting them to hospital would be like using a sledgehammer to crack a walnut. The sanctuary is a way of supporting people with compassion and care outside a clinical environment. It's like mental health first aid," said Mags.
'We are trying to stop the rot'
Despite assurances that the crisis sanctuary will be carefully managed, many residents are unconvinced, with 307 signing a petition opposing the planning bid.
Abdul Rehman, 37, who has lived in Riverside all his life, was among them.
He said: "We are all for helping people but what you have to weigh up is how it is going to impact the area. We have already seen an increase in people not from the area hanging around and we have seen used needles on the floor including on my back lane which leads to the centre."
According to figures from UK Crime Stats, reported cases of drug-related crimes fell gradually between May 2013 and September 2016, although there was a rise in the final months of the year.
Inroads used to run a needle exchange in the building, which was taken over by a charity called Change Grow Live two years ago. Inroads claim they patrolled the park opposite the centre every day to remove any syringes but this stopped when Change Grow Live acquired the service. They also point out the sanctuary will be primarily for mental health and not drug issues.
"There is already too much here. The area is saturated. The more they do this the more they are going to attract this sort of person here," said Mr Rehman.
Riverside is already home to Dyfrig House, a facility for homeless people fighting alcohol dependency, the Wallich night shelter for homeless people and two "wet houses" for people with alcohol issues.
"I would rather not have it to be honest. Enough is enough. The area has changed recently and we are trying to stop the rot essentially," said Mr Rehman.
'What is the benefit of Inroads to local residents?'
Kanaya Singh, 35, has also lived in Riverside all his life and led the petition against Inroads.
"If you think about it, what exactly does Inroads do for local residents? What is the benefit of Inroads to them? It's brought a needle exchange into a family-based residential area, which has increased the footfall of people with drug issues," he said.
Labour councillor Iona Gordon represents Riverside Ward. Although she opposed Inroad's plans, she said the drug dealing was mainly linked to the needle exchange run by Change Grow Live.
"I don't think the drug dealers are targeting people who go to Inroads in the daytime but they are certainly targeting people who come to the needle exchange," she said.
Since January, four alleged drug dealers have been arrested in the area around the needle exchange.
Asked if the sanctuary would cause more drugs problems, she said: "No, I don't think so."
'Opposition is only going to increase'
There is a sense on both sides that they are being misrepresented, or not represented at all.
Mr Singh told the planning committee that one of the drug-related arrests was carried out "directly outside the Inroads facility".
Mags claims this had nothing to do with Inroads and that the alleged dealer had gone to City Tyre Services, a car workshop next door to the centre.
"He went to the mechanic to get new tyres and the police got him there," she said.
Mr Singh also told the committee there had recently been a drugs overdose where an ambulance was called to Inroads.
"He was one of our service users but he had an epileptic seizure. There are assumptions and scare mongering going on," said Mags. "Nobody knows each other's stories. Mental health issues can affect anyone. Nobody's listening, it's all about judging and pointing fingers. Do people know what they are saying no to?"
However, Mr Singh also feels that he and his community have not been given a fair hearing.
"I am disappointed with the decision and the fact they didn't take into consideration any of the concerns of the local residents.
"The other thing that is really disappointing is that there was not a single faith group represented in that committee. They could not possibly understand or empathise.
"Young parents feel uncomfortable and scared using the local parks. So considering that concern over a longer period of time, opposition is only going to increase," he said.
Steve and Mags are pleased the sanctuary has been given the go ahead.
"I hope we will be able to move on now with residents' confidence that this is not going to be harmful to the neighbourhood and to work in partnership with the community. I want them to feel that it is an asset to the area," said Mags.