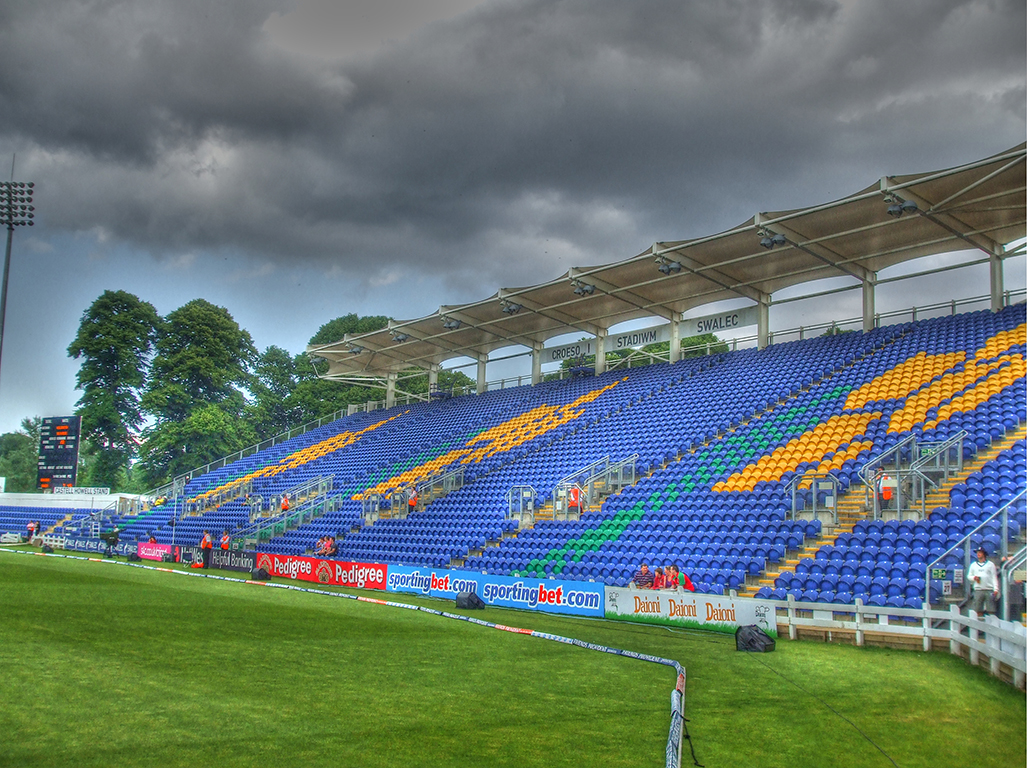 HIGHS of 12°C. Partly cloudy. Winds of 20mph. A 5% chance of precipitation.
This can mean only one thing. The cricket season is upon us.
Glamorgan attempted to get their 2017 season underway with a two-day friendly against Somerset at Taunton yesterday, although the West-country rain intervened and cricket-lovers had to wait 24 hours for their seasonal fix.
Last season, Glamorgan came 8th in Division Two of the County Championship, with only winless Derbyshire below them.
They fared better in the shorter formats, reaching the quarter-finals of the Natwest T20 Blast but still failing at the group stage of the Royal London One-Day Cup.
Despite last season's results, there were positive signs for the future in the performances of their Welsh youngsters.
Kiran Carlson, aged 18, became the youngest player in county cricket history to have taken a five-fer and to have scored a century in his first three games.
Carlson wasn't the only recordbreaking teenager in the Glamorgan ranks. Aneurin Donald, aged 19 at the time, equalled the record for the fastest-ever double-century in first-class cricket when he flayed 234 off 136 balls against Gloucestershire in July, before becoming the youngest Glamorgan batsman to score 1,000 runs in a summer.
Both Donald and Carlson have recently returned from spending their winter playing club cricket in Australia. Donald was top run-scorer for Midland-Guildford CC while Carlson was the fourth highest run-getter for Hampton CC, along with 15 wickets taken at 26.47.
For the opening friendly of the season, they are joined by fellow Welsh youngsters Owen Morgan, Ruaidhri Smith, Andrew Salter, David Lloyd, Jack Murphy and Lukas Carey.
The retirement of Glamorgan stalwart Mark Wallace during the off-season only served to reinforce the sense that a new guard are taking over the cricket club.
Carlson was still counting his age in months when Wallace made his first-class debut. The wicketkeeper from Abergavenny went on play 605 matches in all formats, scoring over 15,000 runs.
The Welsh wonderkids may not produce results immediately, but given time they could enable the club to reach the heights of the early millennium, when they won three one-day titles in four years and secured promotion to the First Division of the county championship.
Head coach Robert Croft played a significant part in that success and he will be hopeful that his young charges can rediscover those heady days.
After four pre-season friendlies, Glamorgan get their county championship campaign underway against Northamptonshire on April 7.