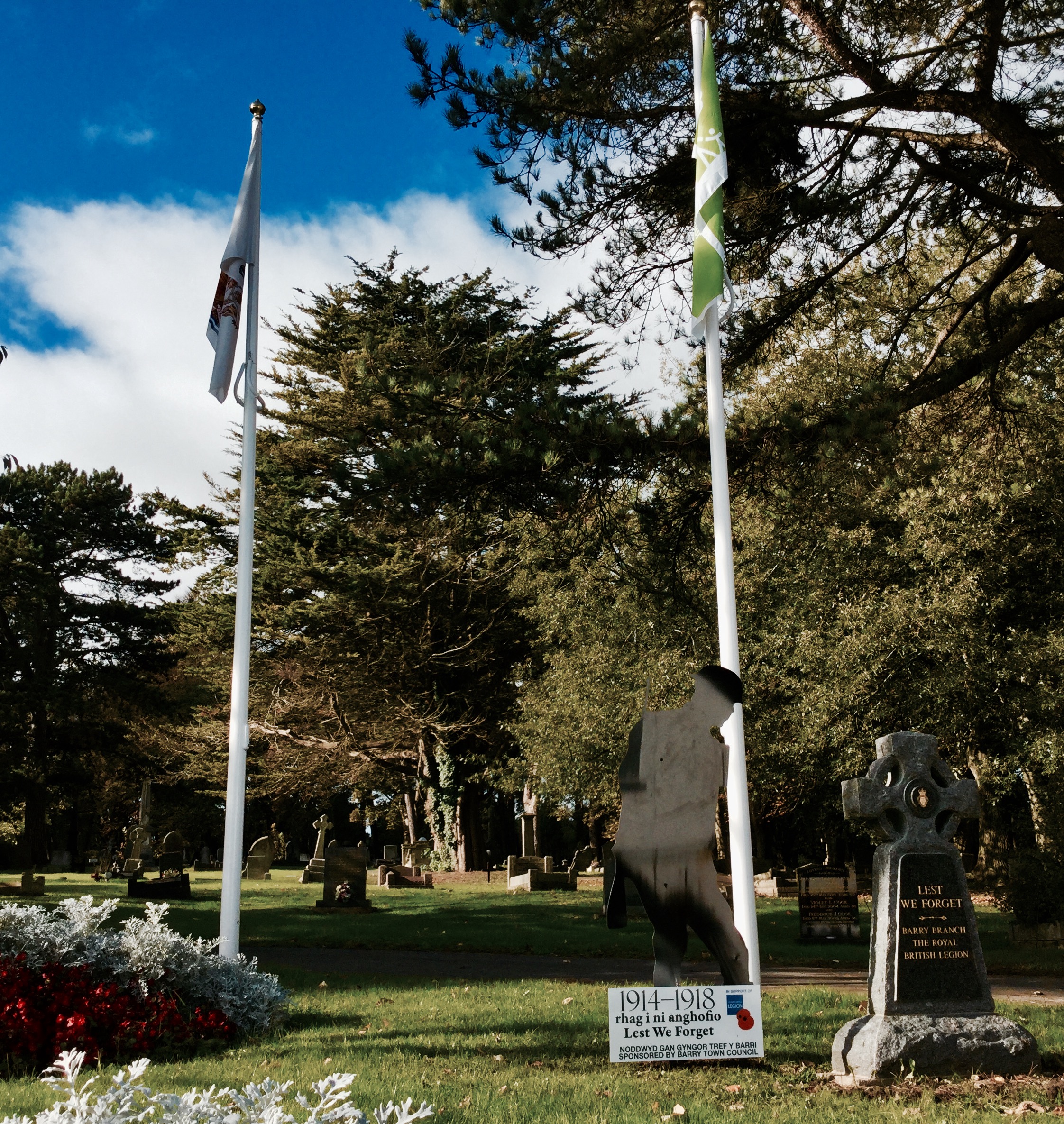 A SECOND Silent Soldier memorial has been placed at Barry Cemetery this week as the town council prepares for Remembrance Day.
With 34 First World War graves the council felt the Merthyr Dyfan site was an apt location for the life-size "Tommy" silhouette.
"It just makes you think about the sacrifices those lads made," said passer-by David Williams.
The youngest combatant buried in Barry was 17-year-old infantryman L.B. Lintern.
"I'm slightly lost for words," said visitor Mavis Everett. "People should come to see this silhouette and understand the history behind it."
The Silent Soldier initiative is part of the Royal British Legion's campaign to commemorate the end of the First World War, focusing on the theme of "coming home".
It and the council are inviting Barry businesses and individuals to sponsor the erection of more silhouettes. The first, sponsored by Vale Mayor Coun Janice Charles, was unveiled outside the Civic Offices on Holton Road and will remain there until the centenary of the end of the war next November.
Mayoress Shirley Hodges supports the initiative.
"As the 100-year anniversary of the end of the First World War approaches, it's important to remember the people who died and suffered," said Coun Hodges.
The council plans to erect a third statue outside the Memorial Hall theatre on Gladstone Road.
More information about the Silent Soldier campaign can be found here. For information about where the silhouettes can be installed, call the Parks team on 01446 709 371.