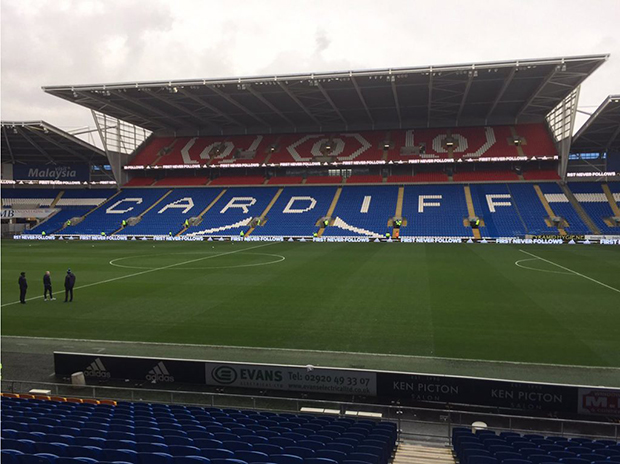 A SENIOR police officer has drawn attention to violence and disorder caused by Wales rugby fans following the release of figures which show football banning order numbers falling.
Mark Cleland, British Transport Police Chief Inspector for Wales, contrasted the statistics from the most recent international rugby and football matches in a recent tweet.
Always a disappointment to review the post incident crime and see that yet again #Rugby fans were worse than #Football fans in #Cardiff this weekend with their post #WalvNZL drunken violent behaviour.

— C/Insp Mark Cleland (@BTPCleland) November 27, 2017
Wales' autumn international match against New Zealand last Saturday drew a crowd of 74,169 with 40 BTP officers covering the event at eight different locations.
There were two arrests, six violent crimes and over 20 incidents of escalating disorder prevented early by police intervention.
In Wales' last international football match against Panama two weeks ago, which drew an estimated 14,000 fans, there were no reported incidents of drunken or violent disorder to the BTP.
Chief Insp Cleland said: "Football is still an issue for BTP across the country, but historically rugby creates its own problems because of the embedded drinking culture surrounding the sport. As a result, we often see poor behaviour post-match.
"Football is heavily legislated with banning orders etc while other sports are not."
This news comes just under a week after the Home Office released the statistics for football-related arrests and banning orders in England and Wales for the 2016 to 2017 season.
The data was positive for Cardiff City who have seen an overall decrease in the number of banning orders and arrests in the 2016 to 2017 season. This trend is in line with the rest of England and Wales.
The Bluebirds received one new banning order, nine fewer than the previous season.
This is the first time in three years under the new measurements that the Bluebirds have been below the England and Wales average for banning orders.
The Bluebirds had 14 football-related arrests in the 2016/17 season –  two fewer than the previous season. Only one of the arrests was at Cardiff City Stadium.
Alcohol offences were the most likely reason for a football-related arrest among Cardiff City fans.
Elsewhere in Wales the trend continued. The number of football-related arrests fell for the three other clubs that participate in the English leagues: Swansea City, Newport County and Wrexham.