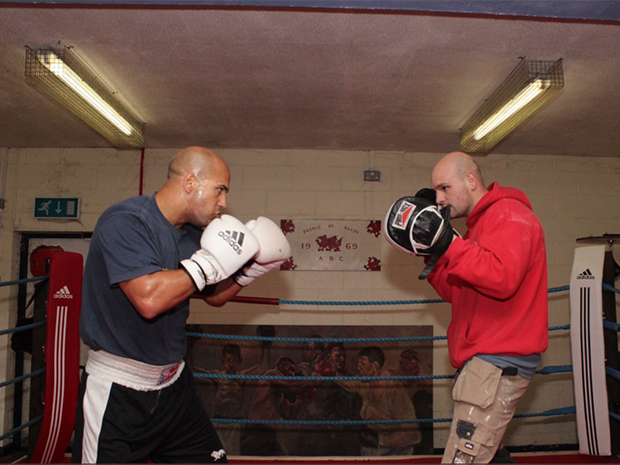 THE Prince of Wales amateur boxing club will still be moving to a new site despite failing today in its bid to secure extra funding.
Cardiff Council has approved its plan to build on a new site between Avondale Road and Jim Driscoll Way in Grangetown.
The club applied for between £10,000 and £25,000 from the Aviva Community Fund but found out today it had been unsuccessfu.
However, club coach Jason Ahmed said: "We still have funds to continue but yes, that Aviva fund would have certainly helped us out."
The club has had had some difficult times in recent years over premises.
"The original gym was closed down five years ago due to health and safety issues within the structure of the building," said club chairman Carl Pestuccio.
It moved to rental premises in Grangetown as a short-term solution but this year had to vacate.
The site between Avondale Road and Jim Driscoll Way in Grangetown is also occupied by Channel View Leisure Centre and Grangetown Nursery and they have been consulted over the move.
"Our committee and coaches have been working very hard over the last few years to establish some building ground from the Cardiff Council to build a state of the art boxing gymnasium.
"It has recently been agreed with Cardiff Council education department that we can build next to Avondale Road Nursery School, granting us a 50-year lease. 
"It is at present in the planning department for design approval."
The plans for the new gym, designed by Franks and Toms Architects Ltd, include a single-storey building with a gym, a 16ft boxing ring, and a classroom.
The club plans to let the neighbouring nursery use the classroom.
"We are offering it to the nursery to use unconditionally as a teacher training room or parent/teacher meeting room, as well as for workshops for the community such as health in sport, nutrition and first aid."
The club was established in 1969 by the late Tommy George, one of Wales' greatest boxers and a character in and around the community of Grangetown.
It is now run by an eight-strong committee as well as a head coach, three grade one coaches and a child welfare officer, all of whom are ex-members.
"The POW, as we are more commonly known, has served the local community in sport for over 48 years now and has always been run by volunteer groups, said Mr Pestuccio.
"The amount of champions we have produced over the years surpasses any other boxing club in Wales by far."