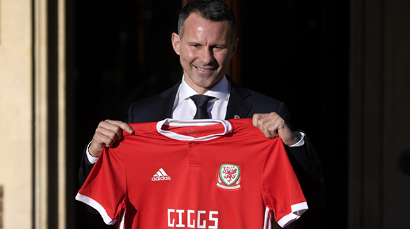 NEWS that Osian Roberts is talking to Ryan Giggs about joining his backroom staff has not placated fans who are sceptical about the appointment of the new Wales manager.
"It seems Giggs is trying to show he's continuity Coleman, rather than an outsider," said James Bailey, 44, of Whitchurch.
"Osh knows the set-up inside out. Giggs just assumes his reputation as a player will carry him managerially. This feels like a token gesture," he added.
Giggs' appointment was surrounded by questions over his lack of managerial experience.
Although he spent two years as assistant manager under Louis van Gaal, Giggs has only taken charge of four games as a manager.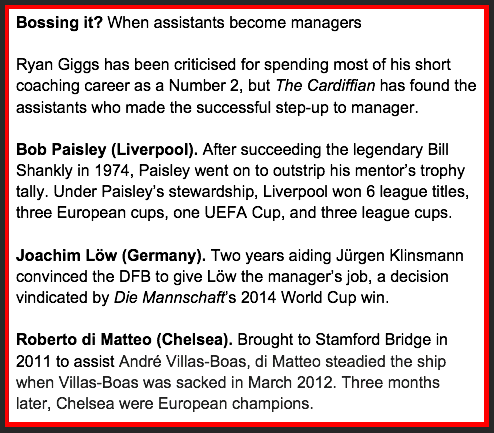 Roberts, however, managed Welsh national youth teams before becoming assistant manager to Chris Coleman. Together, they took Wales to the semi-finals of Euro 2016.
"We're continuing to have dialogue and we'll see what happens as we continue to discuss things," said Roberts, who was also considered by the Football Association of Wales (FAW) for the Wales job.
He says he would have no issue working with Giggs.
Roberts ignored rumours linking Giggs' former Manchester United teammates Nicky Butt and Paul Scholes to Wales roles.
Ryan Phelps, 29, of Llandaff was unimpressed. "What do they know? Wales isn't Manchester United.
"International football is different to the day-to-day atmosphere Giggs will have been used to."
Roberts says he is committed to his position as FAW technical director, whatever the result of his talks with Giggs.
"If it doesn't work out that I continue with the team Ryan and I will have to have a great relationship regardless, because in my role as technical director, and Ryan's role as national team manager, planning for the here and now, that relationship and that co-operation and collaboration is key," he said.