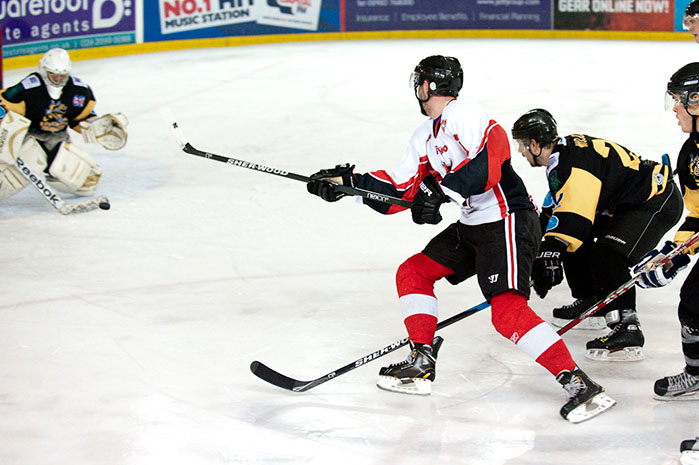 Cardiff Devils netminder Ben Bowns has been named the Elite League's player of the week.
The 27-year-old played a pivotal role in the Devils three wins over the last week as he stopped 73 out of 76 shots.
The Devils have opened up a seven-point lead at the top of the table and will face a tough test against the Sheffield Steelers in the Challenge Cup tomorrow.
Bowns was grateful for the award but gave credit to his team mates and says it's a collective award.
"It's nice to receive but it's more of a team thing for us this season," he said.
"The guys have been unreal in front of me and it's because of them, they make my job a hell of a lot easier.
"For me, these three games this week have been something of a goalie battle with my opponents and that added a little more pressure, but it is a challenge I enjoy."
Devil's coach Andrew Lord, praised his keeper's performance.
"We are very pleased as an organisation to hear Bownsy has been named the league's player of the week," he said.
"It's well deserved and a great reflection of his performance as he has been solid all season, but his game has definitely picked up the last six weeks or so."