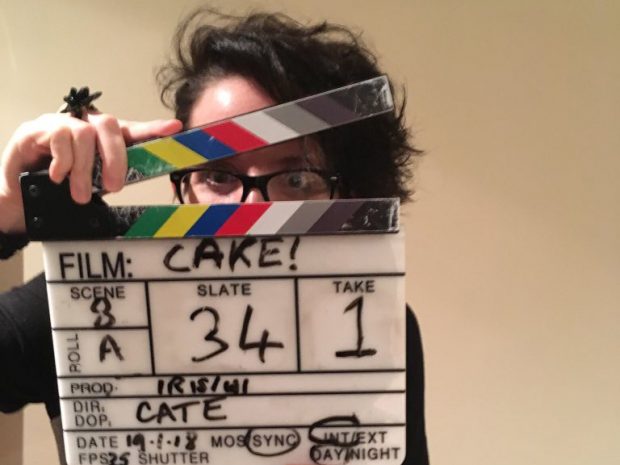 A FILM which aims to show that Women's Institutes are "more than jam and jumble sales" has been made by members of a Cardiff branch.
Members of Birchgrove W.I. have produced a short film called Cake! that aims to emphasise the group's work with social inclusion, diversity and community rather than just stereotypes about baking.
Cate Hopkins, who directed and wrote the script for the project, said: "We wanted to show that the WI people do more than make jam and have jumble sales.
"Though I'm not going to lie, there are a lot of jumble sales, baking and walking clubs."
The Birchgrove group worked on the film with Iris Outreach, a community branch of the Iris Prize Festival which celebrates LGBT films. The organisation aims to support and educate schools and organisations on both social issues and technical skills.
With help from Iris, who have the skills and knowledge of film industry experts, the group wrote, directed and shot their film. The project is currently in the post production stage and will be debuted at Birchgrove WI's own film festival.
"The film tagline is: It's time for tea and the ladies of Birchgrove WI are baking a cake… The basic concept is that diversity makes the group stronger, that we're all different but when we work together we can achieve great things," said Miss Hopkins.
"There's also a theme surrounding allies, which comes in at the end. It's a mixture of a sketch and some personal accounts. I'm not sure when it will be ready but we're meeting next week to plan our premiere which will probably be in Birchgrove in the Spring."
Mark Williams, Iris Prize Outreach Facilitator, said: "We were delighted when Birchgrove WI invited us to a meeting to discuss the project.  We then worked with a small group to discuss concepts and help to develop one of these into their film.
"We had a great day filming with them and bringing the concept, based on Cate's script and direction, to life.
"Despite a long and hectic day, the group worked hard and stuck with us to the end. We can't wait to see the finished film and screen it together with the films the group will select from the Iris Prize Festival archive."
Ceri Jackson, social media secretary for Birchgrove WI, said: "All the filming was done in January but it needs editing and various other mysterious post production stuff to happen first, and then we have to organise a mini-film festival with some other Iris Outreach films in order to premiere our film."
The community project aims to bring LGBT issues and experiences to a wider audience and encourage conversation on equality and diversity in a way that also develops project and event management skills.
Miss Jackson said: "I do wish this group was more progressive. We are a bit, but things change depending on the members. We could do with more younger people but every WI is different. London WIs are a lot more… shall we say radical? They make vulva bunting."
Follow Birchgrove WI on Twitter
 Catch up on their visit from Dementia Friends