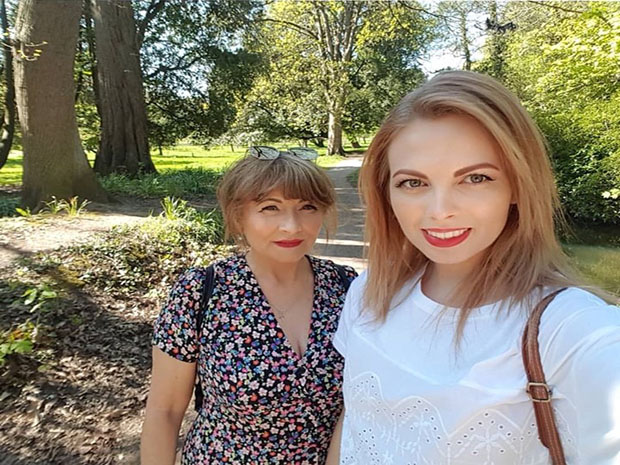 Olivia Copner hopes to undergo chemotherapy-based stem cell procedure that will cost in excess of £42,000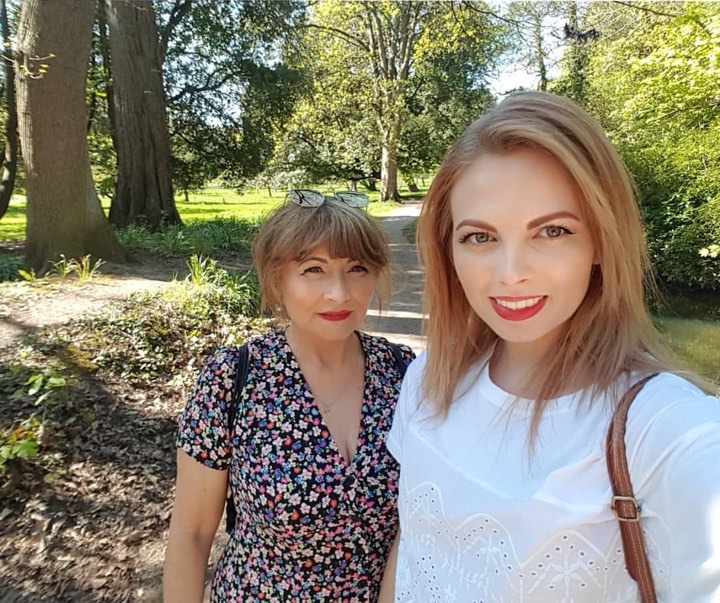 TWO Birchgrove businesses are teaming up to host a charity fundraising event to help raise money for a local woman's multiple sclerosis treatment.
Olivia Copner, 28, from Whitchurch, was diagnosed with an aggressive form of remitting relapsing MS in January 2016.
MS is a neurological condition in which the immune system damages the brain and spinal cord.
The immune system attacks a substance called myelin, which protects nerves and facilitates the spreading of information through the nervous system.
Recalling the day of her diagnosis, Olivia's mum, Jo Copner, 61, said: "I fainted. I went right out the minute I saw her starting to cry.
"This was a child who had never had a day off sick in primary school.
"She had an abundance of energy. Even as a small child we'd be watching the TV I'd have to ask her what she was doing and she'd shout, 'I'm learning how to body pop mum!'
"She was very active and sporty but unfortunately couldn't keep it up."
Olivia first experienced symptoms of extreme fatigue shortly after graduating from university with honours in 2015.
She developed issues with her eyesight, suffering from split vision where she could see one half pink and the other a neutral colour.
"At the moment Livy is walking. But this last week she's had what she described as itching inside of her skin. Like little needles being poked which are tingling and numbing at the same time," said Mrs Copner.
Symptoms are unique to each person with the condition, as they depend on which particular nerves are damaged. They can vary from difficulties with walking and balance, to vision and emotions.
Mrs Copner said: "It is a devastating disease because it is so unpredictable, and it is different in every single person – it's nicknamed the snowflake illness."
The MS Society estimates that more than 100,000 people in the UK live with the condition. Approximately 14 people are diagnosed with MS every day.
Olivia's auntie was previously diagnosed with the condition.
Although the cause of the condition is unknown, research shows genetics and environmental factors, such as a lack of vitamin D, are relevant factors.
Women are two to three times more likely than men to develop the condition.
Olivia is travelling to Russia in late March to receive haematopoietic stem cell transplantation (HSCT).
HSCT is a chemotherapy-based treatment, which aims to reset the immune system – something that Olivia hopes will give her a fresh start.
Stem cells are taken from an individual's bone marrow and reintroduced after chemotherapy has been used to wipe out the immune system.
The fundraising event is being held to raise money to cover the cost of the treatment, which is likely to be in excess of £42,000.
HSCT is currently only available on the NHS in England for those meeting specific medical criteria and as a third line treatment. This means individuals will have to try two disease modifying therapies (DMTs), with no success, before being able to try HSCT.
Olivia has had disease modifying injections for the past two years but suffered debilitating side effects.
"What would you do if it was your daughter? You would literally die yourself to give them a better life and it's so frustrating there's not more you can do," said Mrs Copner.
A fundraising event has been organised by Aqua Hair Design and will be held at The New Inn, Caerphilly Road on Thursday, January 30 at 7.00pm.
The evening will involve a pub quiz, a live singer and a raffle. Prizes include two tickets to a Cardiff City game, a spa day and treatments by Aqua Hair Design. Raffle tickets are on sale in the salon and on the night.
All are welcome on the night. The Facebook event page with information can be found here.
A Just Giving page has been set up by Olivia's friends, a link to which can be found here, where donations are welcomed.