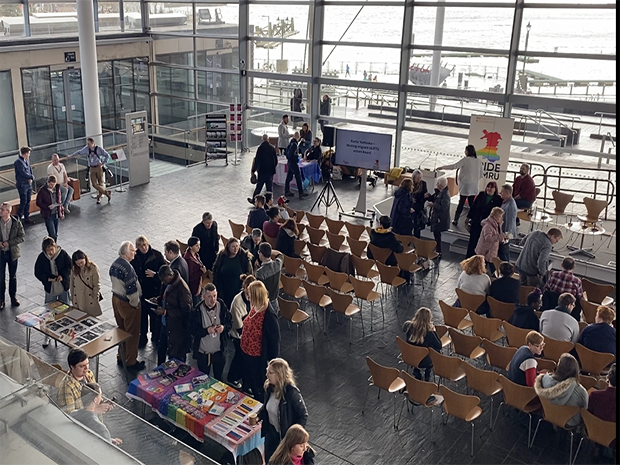 'You find out some inspirational stories' – Stephen Doughty, MP
PEOPLE gathered at the Senedd on Saturday, to celebrate the history of the LGBT+ community in Wales and the UK.
Pride Cymru led the event, inviting people who had improved equality for the lesbian, gay, bisexual and trans community.
Stephen Doughty, MP for Cardiff South and Penarth, attended the event and chaired a panel discussion about gay politicians in South Wales' history.
He said: "It's absolute crucial to recognise LGBT History Month.
"I've really enjoyed coming to these events in the past because you find out some absolutely fascinating stories."
Talks, panel discussions and films about influential LGBT+ people were held throughout the day.