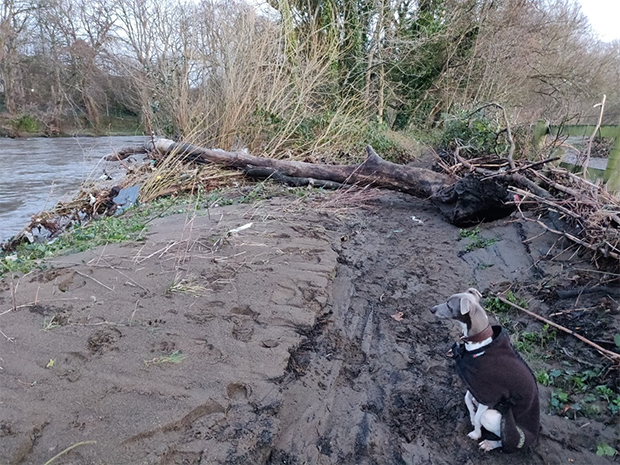 "Effect on animals might be a lot more significant than we first appreciated," says expert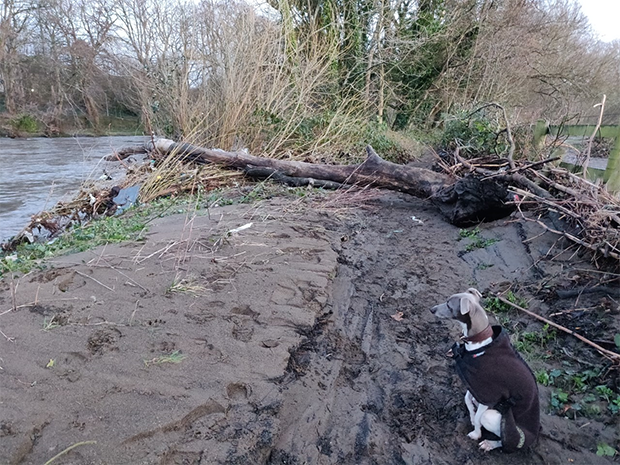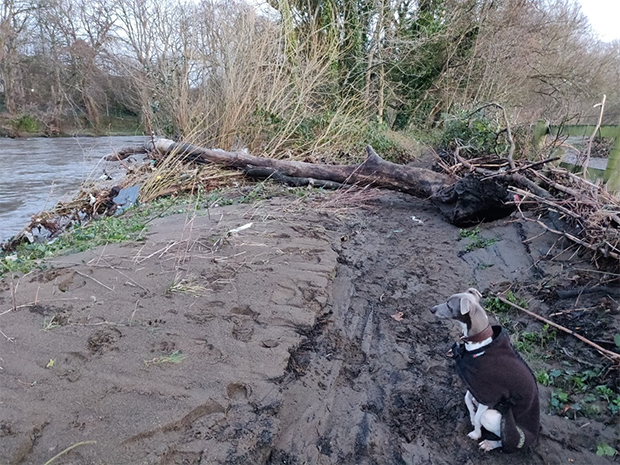 THE impact on wildlife caused by flooding could take years to fully discover after Storm Jorge became the fourth storm to hit Cardiff in as many weeks.
Heavy rain meant the River Taff came close to overflowing last weekend, just two weeks after it burst its banks in Cardiff when Storm Dennis hit two weeks ago.
Severe weather has been threatening animal habitats for the past month and communications officer for RSPB Cymru, Rhys Aneurin, said it will take "quite an amount of time to really understand the true effect" of the storms.
"When we were hit by the 'beast from the east' two years ago, it is only this year's Big Garden Birdwatch which will indicate whether it had a lasting effect on certain species of garden birds," Mr Aneurin said.
"Obviously there was a drop in the count of some species last year, but this year's results will show whether those affected species have been able to make a recovery, and therefore whether the storm's impact was long or short term."
Kerry Rogers, conservation manager at the Wildlife Trust of South and West Wales, said: "Hopefully most species will be able to literally weather the storm. So much now depends on what the weather does over the next few months.
"If we get more bad weather, then from the evidence in past years, species will suffer. We are worried. The impact might be a lot more significant than we first appreciated."
The white-throated dipper, a bird species common to Cardiff, nests near rivers and Mr Rogers is worried about the potential long-term impact to their breeding pattern caused by flooding.
"We won't know what the impact is until later in the year. There is always a risk that some of them don't have the energy to breed again as they have probably been washed out two or three times," he said.
"It is still early in the season for them so chances are they will recover, so long as we don't get any more storms."
The storms could also have a negative impact on the breeding pattern of frogs, after flooding caused "temporary wetlands" where frogs have laid spawn.
"They have created wetlands where you wouldn't expect wetlands. As the water drains away, we are finding quite a lot of frog spawn in areas they shouldn't be laying their spawn in.
"If frogs are breeding in unsuitable places then that spawn won't hatch so that is a possible long-term impact on amphibian populations."
The Otter Project, run by Cardiff University, is an environmental surveillance scheme examining otters found dead across the UK.
Zoe Doyle, 21, is part of the project and said there could be benefits long term from the storms for otters, such as the "creation of new microhabitats and structures".
However, Mr Rogers believes there will be a negative impact on otters.
"Otters are slow to breed. If the water has got into their breeding holts they will have lost their cubs for the year," he said.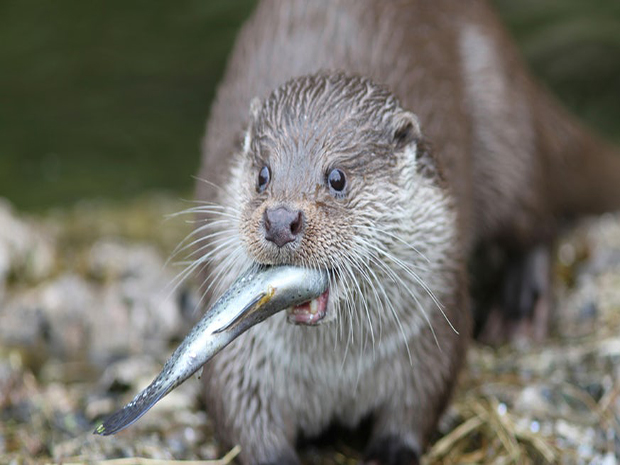 Cardiff Bay Wetland Reserve is home to a variety of wildlife with the habitats maintained to provide an environment for animals to thrive.
The reserve is managed by Cardiff Harbour Authority, and run by Cardiff Council. 
"Obviously the amount of rubbish and debris that's accumulated in the Bay as a whole is potentially detrimental to wildlife, but it's just too soon to tell how it's really played out," said a council spokesman. 
Find out how Storm Dennis impacted wildlife here.