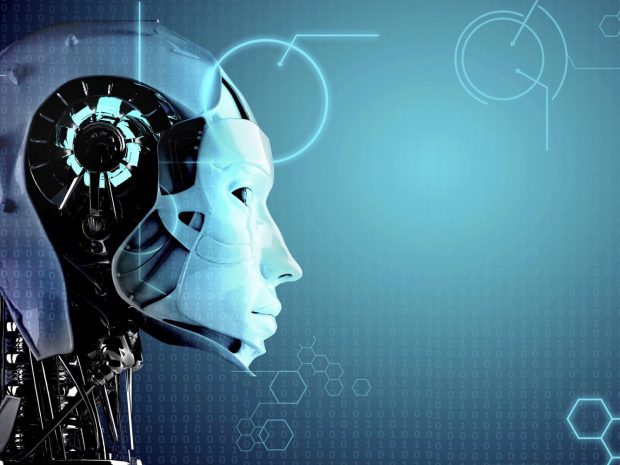 ONE in five Cardiff jobs are in occupations that are likely to decline due to robot automation, according to new research.
A paper from Centre for Cities suggests 20.4% of jobs in Cardiff are at risk of being obsolete by 2030, 22,000 in administrative roles, 5,000 in transportation and storage, and part of the 29,000 retail employees across the city.
The paper suggests that "generally, those jobs that are made up of routine tasks are at a greater risk of decline, whereas those occupations requiring interpersonal and cognitive skills are well placed to grow".
Sales assistants and retail cashiers are most at risk of losing their jobs to automation, as new innovations replace employees in stock room and check-out till roles.
However, the risk to different retail jobs can vary heavily, depending on the size and type of shop.
Si Martin runs independent clothing store Heads Above the Waves on Womanby Street. He said: "We're involved in making our product and are pretty hands on with helping customers, I think it's the human touch that makes the clothes sell.
"Our sales are better in person than over the internet even when we were just online. Talking to customers and having someone at the door to welcome customers in makes the difference.
"Shopping online has become so much more convenient, Amazon's one-click purchase method is next level stuff in terms of automation."
Bethan Ayres is a House of Fraser customer assistant on St Mary Street in Cardiff, and deals with customers buying in-store as well as through the company's large online presence.
"Our store is quite customer focused. People will try things on and ask you what goes with what, which you really need us to help with," said Bethan.
"House of Fraser has products in store as well as online and so we act as a go-between for our customers.
"I have more customers asking for my opinion or specific queries compared to looking for availability or other things that robots could do."
In response to the potential risk to thousands of jobs across Cardiff over the next decade, a Welsh Government spokesperson said they are investing heavily in supporting people to develop their skills.
"We are on target to provide 100,000 high quality apprenticeships this Assembly term.
"Our economic action plan will equip our people and businesses with the skills they need to face the future with confidence.
"The plan sets out five calls to action to help businesses overcome key challenges – one of these is a requirement for businesses to up-skill and develop their employees to help strengthen Wales' skills base."
Centre for cities research ranks customer services providers as the third most at-risk employment type nationally.
Insurance providers Admiral employ more than 7,000 people in Cardiff, Newport and Swansea, but told The Cardiffian they continue to value the work their customer service team provide.
"Automation is certainly something we're exploring, it's still very early days, but we can see that some automation could compliment our continued growth by automating simple tasks like processing data," said a spokesperson.
"However, we've seen many changes in technology in recent years, and through these we've found that customers still value the human touch.
"This is an endorsement of our talented staff who give our customers fantastic service and the reason why we are one of the largest companies and one of the biggest recruiters in South Wales."
Centre for Cities' research paper suggests some 3.6 million jobs across Great Britain will be impacted as a result of technological advances by 2030, with cities seeing  20.2% of current jobs on average at risk by 2030.