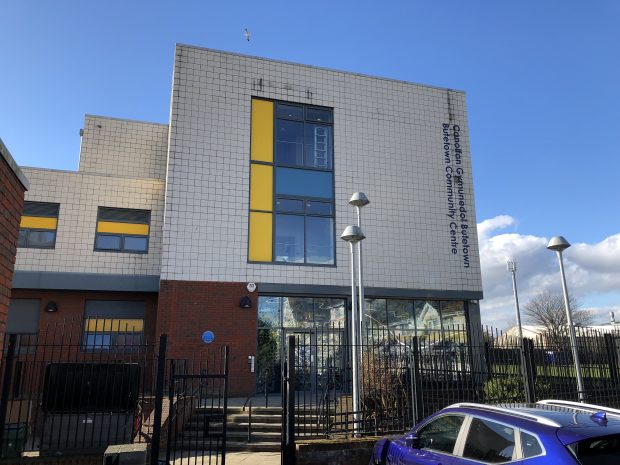 A NEW social group for carers of people with lifelong or life-limiting conditions has launched in Butetown.
Connected Carers launched  yesterday with the aim of bringing together carers who may be feeling "isolated" from across Cardiff.
Sujatha Thaladi, co-founder of The Mentor Ring, is supporting Connected Carers in setting up local groups across the city to eventually be led by carers.
"Connected Carers is about bringing them together on a regular basis across a number of areas of Cardiff; we're trying to encourage them to chat, meet for a coffee and talk about their experiences.
"They are starting off small led by trained organisers, but will be looking to expand and be led by volunteers from local communities.
At the meeting was Jacqueline Jones from the Parents' Federation, who support children and adults with disabilities across Cardiff and the Vale.
"There has always been a need for a social group for carers, another lady who was a part of the Parents' Federation used to run a social group in the Vale of Glamorgan that inspired us to do these."
One carer, called Elizabeth, said: "I enjoyed coming to the first meeting today, the support is really good.
"The concept of possibly leading a coffee morning is strange, I don't know many carers as it's all quite new to me so meeting some other carers would be nice."
"The Connect Carers service is primarily for Touch Trust and Parent Federation members," said Ms Jones.
"But if you are an unpaid carer for a family member with a life limiting condition, then you don't have to be a member to become a part of Connected Carers."
Glamorgan Voluntary Services (GVS), who run the Connected Carers project, successfully bid for almost £260,000 of National Lottery Funding to get the scheme off the ground.
Projects like The Mentor Ring are supporting Connected Carers, specifically in how to train current carers to lead small carer social groups in different Cardiff suburbs.
Cardiff University undergraduate Eilidh has previously volunteered with The Mentor Ring to lead a mums and toddlers group in her spare time.
"I had a few hours of training but then I mostly learnt as I went doing classes to teach mums from minority backgrounds English.
"I think that if you want to help people then you can."
The Parents' Federation and Touch Trust have a combined membership of 2,200 carers and cared-for, who are all being encouraged to take up the opportunity.
Connected Carers will hold coffee mornings at Butetown Community Centre on the first Tuesday of every month. The next meeting will be on Tuesday March 6.