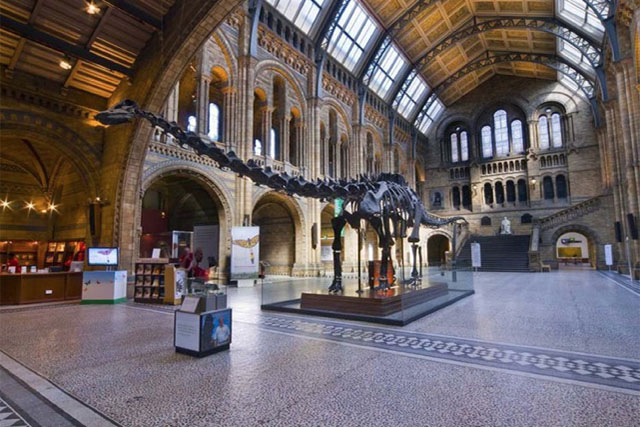 DIPPY the dinosaur will be taking over the Senedd next year – but this isn't the plot line of the latest Jurassic Park film.
It's the result of the Natural History Museum's decision to send its world-famous diplodocus skeleton – affectionately known as Dippy – on a UK-wide tour, starting today at Dorset County Museum.
The Senedd is no stranger to hosting important cultural items.
Last year, Paul Cummins' iconic Weeping Widow poppy sculpture was displayed on its steps to commemorate the First World War.
The 70ft plaster-cast replica dinosaur, made up of 292 bones, arrives at the Senedd in October 2019.
Moving Dippy into the Senedd will be "quite a task", said Kat Nilsson, head of public programmes at the Natural History Museum.
Before he goes on display at each destination, Dippy will need "extensive" cleaning and repair.
"We are going to turn him, essentially, into flat-pack Dippy so that he can be put together – probably in four days by the end of it, maybe even less," added Ms Nilsson.
Dippy will be displayed at the Senedd from October 19, 2019 to January 26, 2020. More information about the tour can be found here.