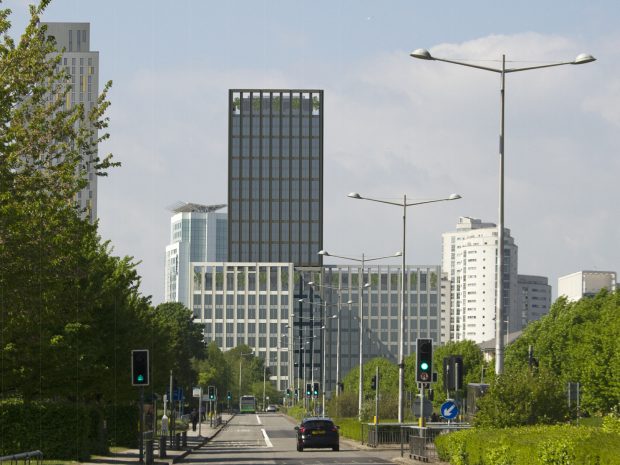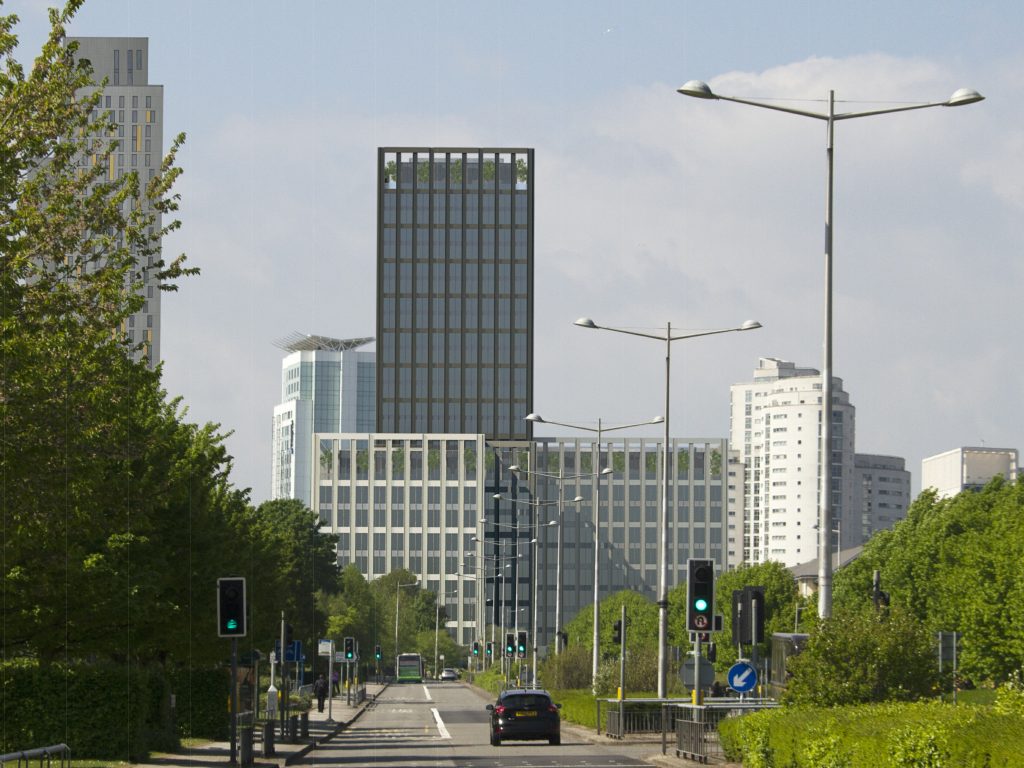 PLANS for a set of three high-rise buildings have been approved by Cardiff Council, despite nearby business owners claiming they were "cut out" of the process.
A 27-storey office/hotel skyscraper and two smaller high-rise buildings have received planning permission on disused land on John Street, north-west of Callaghan Square in Butetown.
However, businesses using the "historic" set of railway arches just north of the site are unhappy about the way the planning process has not taken their views into account, despite the impact construction and noise complaints may have on them.
"It is worrying the way the development seems to be progressing because it doesn't take into account the businesses using them," said Tom Pinder, manager of Cardiff Arches music rehearsal studios.
"I've had no correspondence, I didn't know that the plans had gone through the planning committee. We've sort of just been cut out of the process."
Planning Officer Lawrence Dowdall explained the council's report into the application at Wednesday's planning meeting, highlighting concerns from councillors and local business owners.
"There has been concerns over the potential loss of the businesses in the arches, and access to the arches during and after construction of the building," he said.
"I have had some verbal reassurance from the applicant that at least for the foreseeable future that those businesses will remain in use."
The proposal's applicant, J Smart Builders Ltd, also owns the leases for the arches.
J Smart Builders Ltd and Cardiff Council have assured businesses that there will be "unrestricted access" to the arches throughout construction.
Councillors at Wednesday's planning committee also raised the issue of protecting archway businesses, Coun Peter Bradbury expressed concerns on behalf a resident who operates another business out of the arches.
Coun Ali Ahmed said: "Those small archway businesses have been there for many years, and so they should have priority. Those small businesses are the bread and butter of our city."
Coun Ahmed was also unhappy over the £17,000 Section 106 money – which covers the costs of community infrastructure as part of planning agreements – the entire site would generate.
"£17,000 for the whole block? I am not very happy at all with that. It is a massive development.
"If we don't get some community money from buildings like that then I don't where [we'll get it from]."
Mr Pinder says Cardiff Arches have not heard anything about a change to their arches tenancy yet, and want to continue to provide rehearsal studio space to Cardiff bands.
"We have three studios under the arches which are constantly in use and being booked out by local Cardiff bands.
"The beauty about where we are is that they can't knock us down! We want to continue to provide our services to the people of Cardiff so right now we're not going anywhere."
"Our neighbours Juebox have Wales Art Council funding and so hopefully they will have some more clout in the community to keep hold of the space."