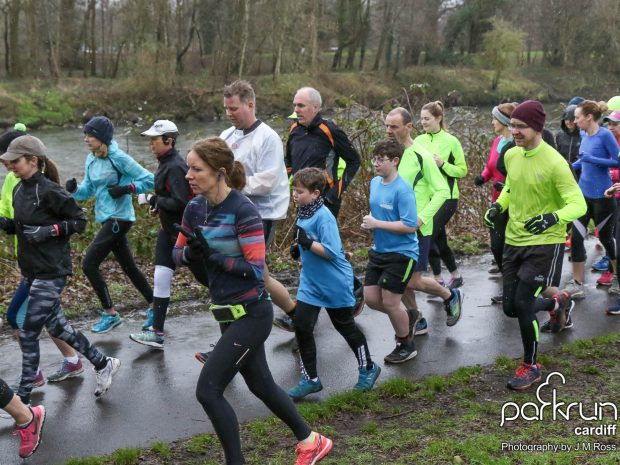 CARDIFF Parkrun, the UK's fifth largest, hopes to attract 1,000 runners on its 10th birthday on Saturday to climb to third.
Oliver Williams, 32, ran his first 5k on February 6, 2010. There were 182 runners.
This Saturday, February 17, 2018, volunteer and runner Mr Williams hopes 1,000 will turn out to celebrate.
Cardiff hold the records for the third quickest female parkrun – Charlotte Arter at 16.10 mins – and fourth quickest male – Ieuan Thomas, at 14.24 mins.
About 470 Cardiffians set off from Blackweir at 9am every Saturday but its largest attendance is over 900.
"Don't put too much pressure on yourself, the more relaxed you are the more efficient you'll be. Don't overtrain – sometimes rest is the best form of training. Running with others or having a pacer makes a huge difference," said Mr Williams.
Before parkrun, most major events were 10k, half marathons and marathons.
"The distance is part of what makes it appealing. It's achievable by anyone who sets their mind to it.
"Cardiff is flat, fast and hard to get lost on compared to some routes. It's very well signed and marshalled due to the amazing volunteers and organisers.
"I do Cardiff because it's one of the quickest parkrun courses around. It also has a good social element."
Linnie Morris, 50, drove her son to parkrun three and a half years ago and has now completed more than him.
"I loved everything about the parkrun family spirit and have been hooked ever since," she said.
"I have made a few close friends who keep encouraging me every week. It's all good fun and gets me out of bed on a Saturday morning."
Splott-based Bea Roberts, 37, skips breakfast but never a warm-up.
"I love parkrun because the atmosphere is fab. It surprises me every time how many people get up to do it," she said.
"Everyone's friendly and supportive and there's cheers at the end. It sets me up for the weekend and is a great sense of achievement. Bute Park is just beautiful."
Ben Annear, 27, started competing in Brighton and continued after moving to Cardiff.
He said: "Parkrun makes you feel like you are part of a huge family. It's helped me develop confidence, build a friendship network and given me a routine which I look forward to."
Runners bring cake to celebrate each other's milestones. There will be cake this Saturday to celebrate Cardiff Parkrun's birthday.