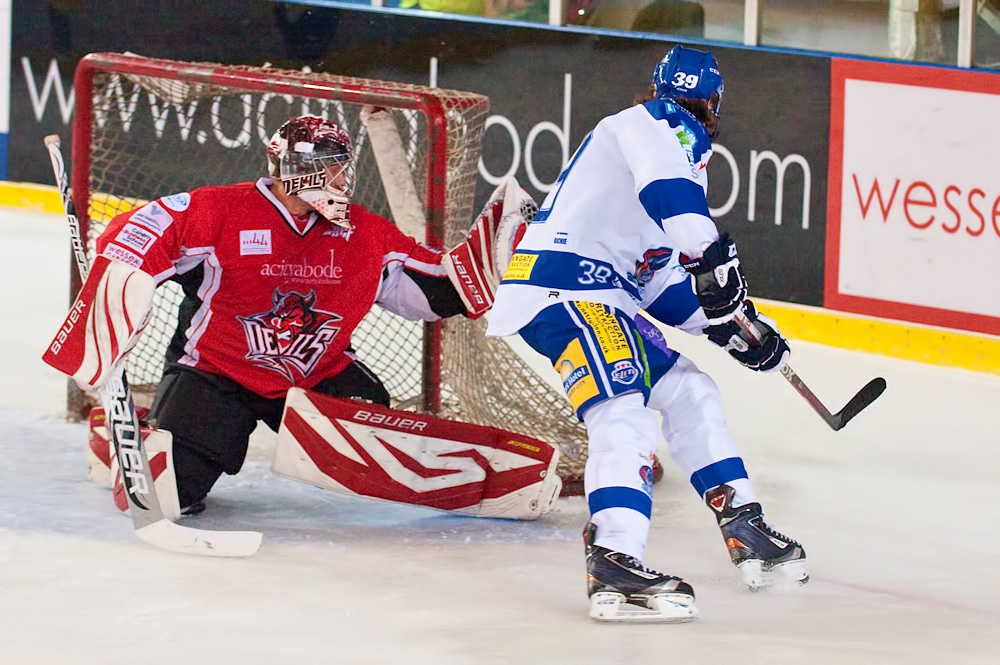 CARDIFF Devils won 5-2 away to Guildford Flames in the first match of a five-game road trip, with Joey Haddad scoring twice.
The Devils needed to get momentum from this game as they face five consecutive away matches and they got off to the perfect start.
After being tripped when clean through on goal, Haddad buried the ensuing penalty past Chris Carrozzi in the Flames' goal to make it 1-0 at 9:10.
Guildford managed to equalise less than two minutes later through Kevi Phillips at 10:38 but Haddad made sure the Devils were ahead after the first period by scoring his second goal at 12:13.
As Andrew Hotham sat in the penalty box after tripping an opponent, Rhett Rachinski tied the game for the Flames on the powerplay at 23:20.
Justin Faryna scored at 34:05 to put the Devils ahead once more, making it 3-2, which is how it stood after 40 minutes of action.
The third period saw both sides fire 14 shots at each other's net, but only the Devils managed any goals out of it.  
At 48:13 Layne Ulmer made it 4-2 for the Devils and then Devils' top goalscorer this season Joey Martin scored his 21st league goal to make it 5-2 at 49:51, which was how this game ended.
Yet again Ben Bowns showed his class and made 23 saves but Joey Haddad was the pick for Man of the Match after scoring twice in the first period to get the ball rolling for the Devils.
Next up is a trip to Nottingham tomorrow (Saturday). The Panthers will surely still be reeling from last Sunday's 7-3 defeat to the Devils and will be looking for revenge.
All remaining tickets for the Challenge Cup final against Belfast Giants will go on general sale on Friday.
The last 200 to 250 tickets will be available to buy in person at Ice Arena Wales from 8am.