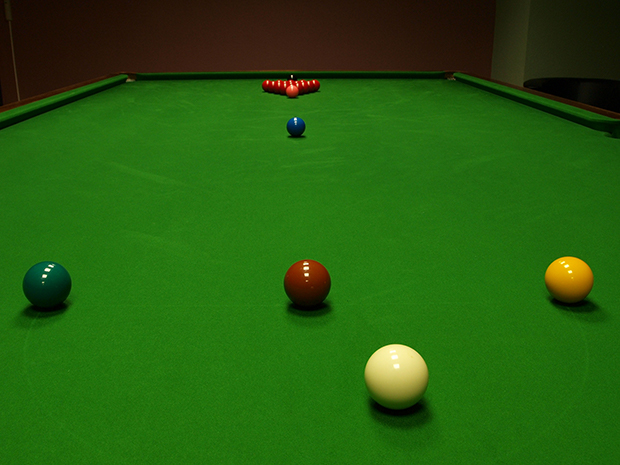 16-YEAR-OLD snooker player Jackson Page has made it into the second round of the Welsh Open for the second year in succession.
Page, who was just a frame from defeat against world number 125 Sean O'Sullivan, kept his cool to take the game with a difficult pink after forcing a deciding seventh frame.
"I started well but I struggled towards the end," Page said. "(O'Sullivan) played well but I just managed to get through in the end so I'm really happy.
"By playing in all the events throughout the year it sets you up for this situation. So, I felt cool up there today."
Page has also started training with Wales top ranked player, world number six Mark Williams, to fine tune his game.
"It's great! It's me, Mark and Duane (Jones) in the club every day and we play winner stays on," he said.
"You can't beat practising with Mark. I'm learning loads from him.
"He just hits 147, one after one after one. It's great to watch and I love it. It's perfect, it's a dream.
"I've played a few of the top players now and I haven't beat any of them so my aim is to beat one of them this week."
Page now faces a second round tie against reigning champion Stuart Bingham who made short work of Chen Zhe as he continued his return to snooker following his betting ban.
Elsewhere Wales' world number 18, Ryan Day, dropped out of the tournament after a losing against Kurt Dunham.
Day, from Pontycymer, Bridgend, became the first Welsh casualty of the tournament as he struggled with his shot selection and execution.
Dominic Dale, Daniel Wells and Ian Preece are still in with a chance of victory on home soil after triumphing in their first round fixtures.
Elsewhere Rhydian Richards beat fellow Welsh amateur Darren Morgan 4-3 in the final qualifying match to earn a place in the main draw.
He faces world number 67 David Grace in the first round.