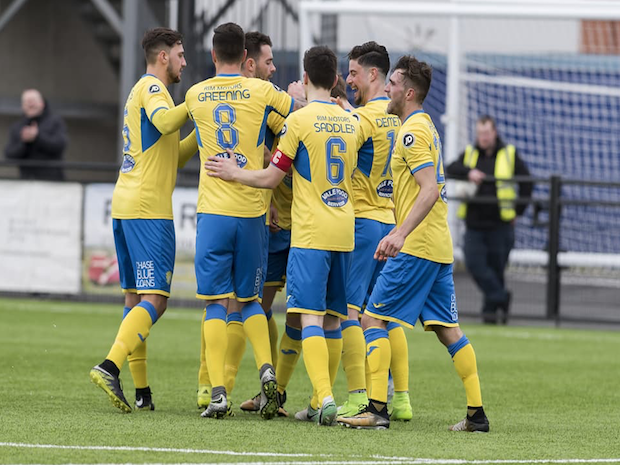 BARRY'S spring bounce continued with a 2-0 win against Aberystwyth Town to make it five league wins from five.
A Jordan Cotterill goal in the 41st minute rewarded Gavin Chesterfield's side for their first-half dominance.
Aberystwyth spent the second 45 searching for an equaliser to no avail. Joe Phillips scooped a sitter over the bar, while Ryan Wollacott saw his header cleared off the line.
The Mid-Walians were left to rue these missed opportunities when Louis Gerrard put the game to bed from a neat counter-attacking move in the 90th minute.
Barry stay six points above Newtown in seventh, and remain on course for a Europa League play-off place.
Boss Gavin Chesterfield said: "I'm delighted. After the first-half, we could've come in maybe a goal better than we did. The second half, let's give Aberystwyth credit; they created a few chances – they could afford to gamble. But to be fair to my lads, they've put one of their counter-attacks away."