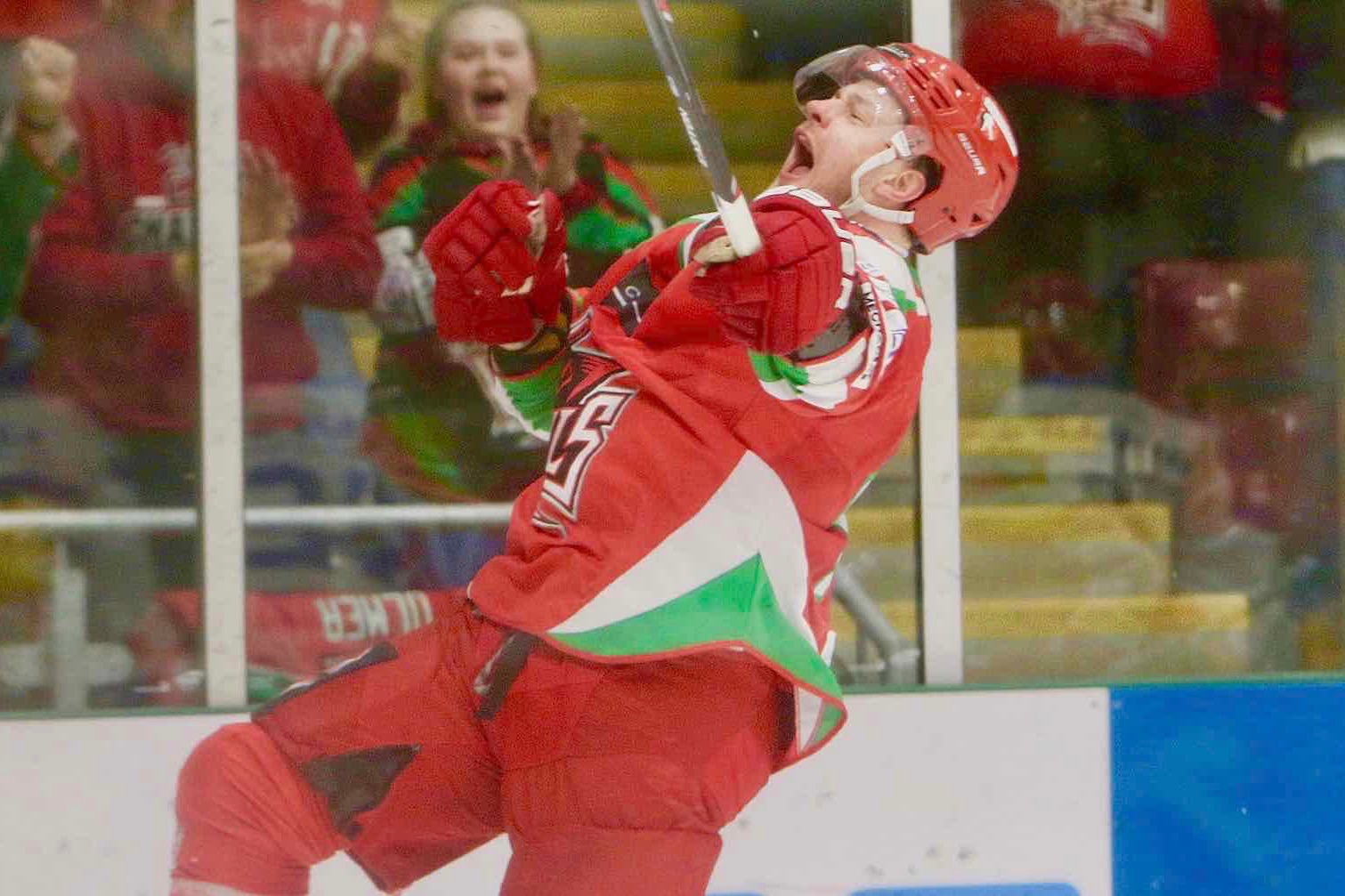 CARDIFF Devils finished off the regular season in style, scoring 15 goals to win back to back home games.
First up were the Belfast Giants on Saturday night, in the third match-up between the two sides this month.
The Devils' top goal scorer this season, Joey Martin, was back from injury after missing the previous two games that clinched the league title.
It did not take him long to have an impact on the match, opening the scoring at 3:19, but his goal was the only one of the first period.
Cardiff pulled away in the second thanks to goals from Jake Morissette, Justin Faryna and Matt Pope without reply from the Giants.
After Drew Paris and Darcy Murphy added their names to the scoresheet the Giants managed to pull one back.
But the final nails in the coffin came from Layne Ulmer and Paul Crowder as the Devils skated to an 8-1 victory.
Fuelled by that huge win, the Devils went into Sunday night's game against Milton Keynes Lightning looking to end the regular season with another big scoreline.
The story of the night was the impressive display put on by player/coach Andrew Lord.
Lord spent the last month off of the ice as he concentrated on leading the Devils to their second straight league title, but gave himself some game time on Sunday.
Paul Crowder and Matt Pope gave the Devils a well deserved 2-0 lead going into the second period and this trend continued as Justin Faryna and Josh Batch doubled Cardiff's lead in the second.
However a change of netminder seemed to act as a wake-up call to the away side, and they rushed back into the game with three goals of their own through Kevin King, Evan Stoflet and Quin Pompi.
Despite this resurgence, Gleason Fournier and Joey Martin wrapped the game up for the Devils at 6-3.
But it was not over yet. With the clock ticking down, Fournier passed the puck to Andrew Lord who fired it in, sending the entire home crowd into a frenzy.

The goal capped off an amazing season for Lord, who stepped off the ice to become a full-time bench coach earlier this season.  
Devils fans wanted him to play one more game this season so they could give him a proper send off and when that goal went in the crowd went crazy.
After completing their latest successful league campaign, Cardiff can now look ahead to the play-offs.
They face Coventry Blaze twice next weekend in the play-off quarter-finals. The away fixture will be on Friday March 30, while the Devils host Coventry at Ice Arena Wales on April Fools' Day.