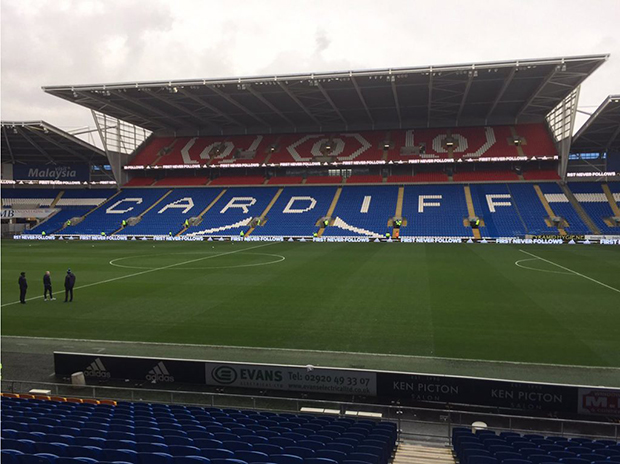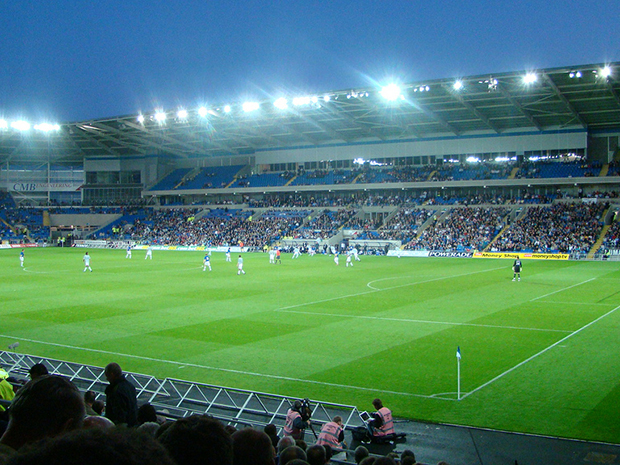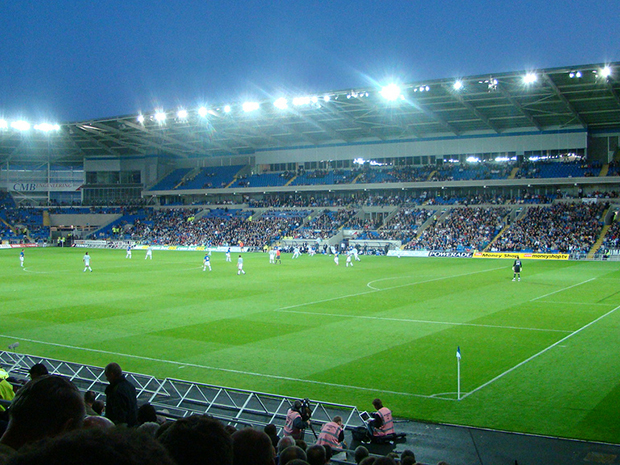 IT has been two and a half weeks since Cardiff City last played a game. Their most recent fixture was 17 days ago, a 3-1 away win against Brentford.
But just like waiting for a bus, none turn up for ages and then three come at once as Cardiff fans can look forward to three games in a week.
With the international break and their game against Derby on March 18 being postponed due to bad weather, the Bluebirds must be itching to get back on the pitch.
Defender Joe Bennett said today: "We've had a few good days off, managed to get away with the family for a bit of sun and we're now raring to go. It was disappointing the Derby game was called off but we're looking forward to the next game now."
Neil Warnock will be hoping that this interruption to the season will not break Cardiff's run of seven successive wins, as they look to secure automatic promotion.
Cardiff sit six points behind first place and seven points ahead of third place, with a game in hand over both and just nine games left.
Warnock said today: "The nine games all throw up different challenges. Every game is tough, you can't say 'that's an easy one for them' – not at this stage of the season."
If Cardiff win their next three games they will be firm favourites for the automatic spot.
But Warnock is not planning that far: "The next game is the most difficult game. You can't look too far ahead with nine games to go and it'll be really full-on and intense now."
First up in this crucial run of games are Burton Albion, who they host tomorrow, a team that beat Cardiff 2-1 in the away fixture.
Promotion rivals Wolves, Aston Villa, and Fulham are all playing away from home this weekend and Cardiff need to pounce on any dropped points from those around them.
Home form is the key to Cardiff reaching the finish line and slipping up to relegation-battling Burton would be a bad way to kick-off the run-in.
After that game Warnock faces a trip 'home' to Brammal Lane, where he coached Sheffield United for eight years.
It will be a tough game in front of the Sky Sports cameras, especially when considering United's own promotion aspirations as they sit just two points off of the playoffs.
Then the Bluebirds host league leaders Wolves in a battle for the title at Cardiff City Stadium on Friday April 6.
When asked how big an achievement promotion with the Bluebirds would be, Warnock said: "It'd be the biggest achievement of my career and when you look at my career it's been a long one.
"I've spanned three or four decades and it's an incredible time. It's quite an emotional time because I'm getting old in the tooth but I don't feel like that. I feel young in my mind and really excited at the minute.
"Coming here, not just turning the club round, but getting the fans behind me, I can't tell you how good that feels as a manager to have 99.9 per cent of the fans behind you.
"The fans have looked after me and my intention is to pay them back, give them what they want. We don't know if it'll happen but it won't be for the lack of trying.

"I hope we can get a 25,000 average gate, it'd be lovely for me to do that. I did it at Sheffield but it took me seven years. I want fans coming to Cardiff City to remember it for the rest of their lives, because we're in it to entertain and make people go home and talk about the game.
"There's too much negativity in football and sport, but it must be a good time to report on Cardiff City at the moment."
Indeed it is Neil, indeed it is.