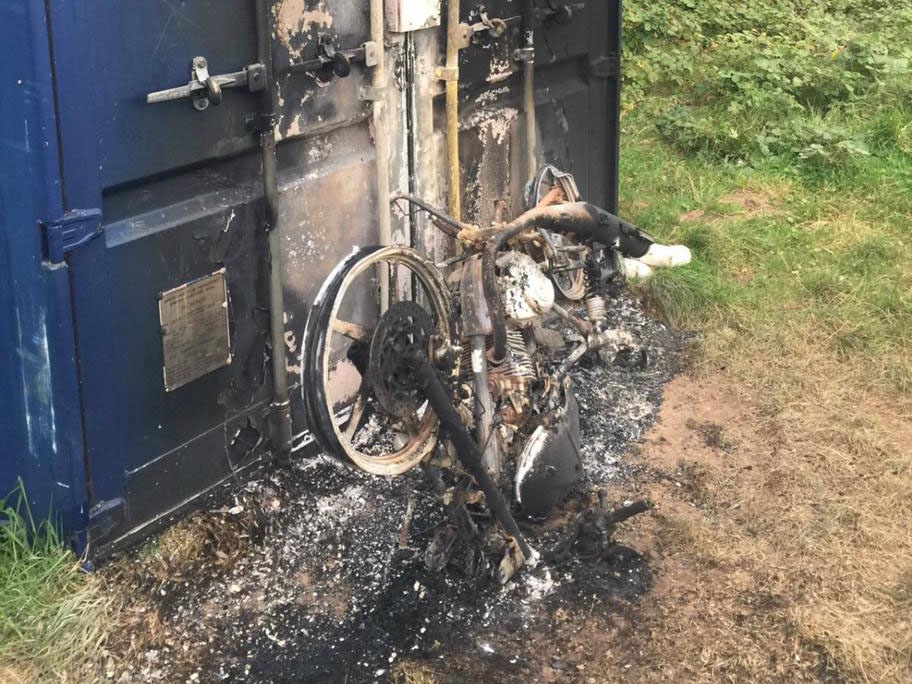 A JUNIOR football club has been left cash-strapped after their storage facility was vandalised and broken into for the second time in a year.
Vandals broke into AFC Rumney Juniors' lock-up on the fields parallel to Willowbrook Drive on October 30, stealing a lawn mower and several other pieces of equipment.
"We believe that the damage to the mower is extensive, but will only be able to confirm this once we have recovered it. We do not have the funds to replace the mower at this stage," said club chairman Algernon van Staden.
"This incident has set us back as a club and we will feel the pinch in the months to come," said Mr van Staden.
"The ride-on mower cost in excess of £700 and we will struggle to replace it this season.".
The lawn-mower was abandoned at the St Mellons Community Hub, with the club facing a charge of £150 from Celtic Recovery simply to regain it.
Nearly a year ago to the day, vandals set a motorcycle on fire in front of the club's previous container, causing irreparable damage as the "doors melted away".
"As a club, we do our utmost to keep young children off the streets.When these incidents happen, it has a knock-on effect, not just on the club but also on the wider community." Mr van Staden.
Footage of the incident was believed to be posted on Snapchat, but South Wales Police has appealed for anyone with information to contact them on  0800 555 111, with the reference 1665636.