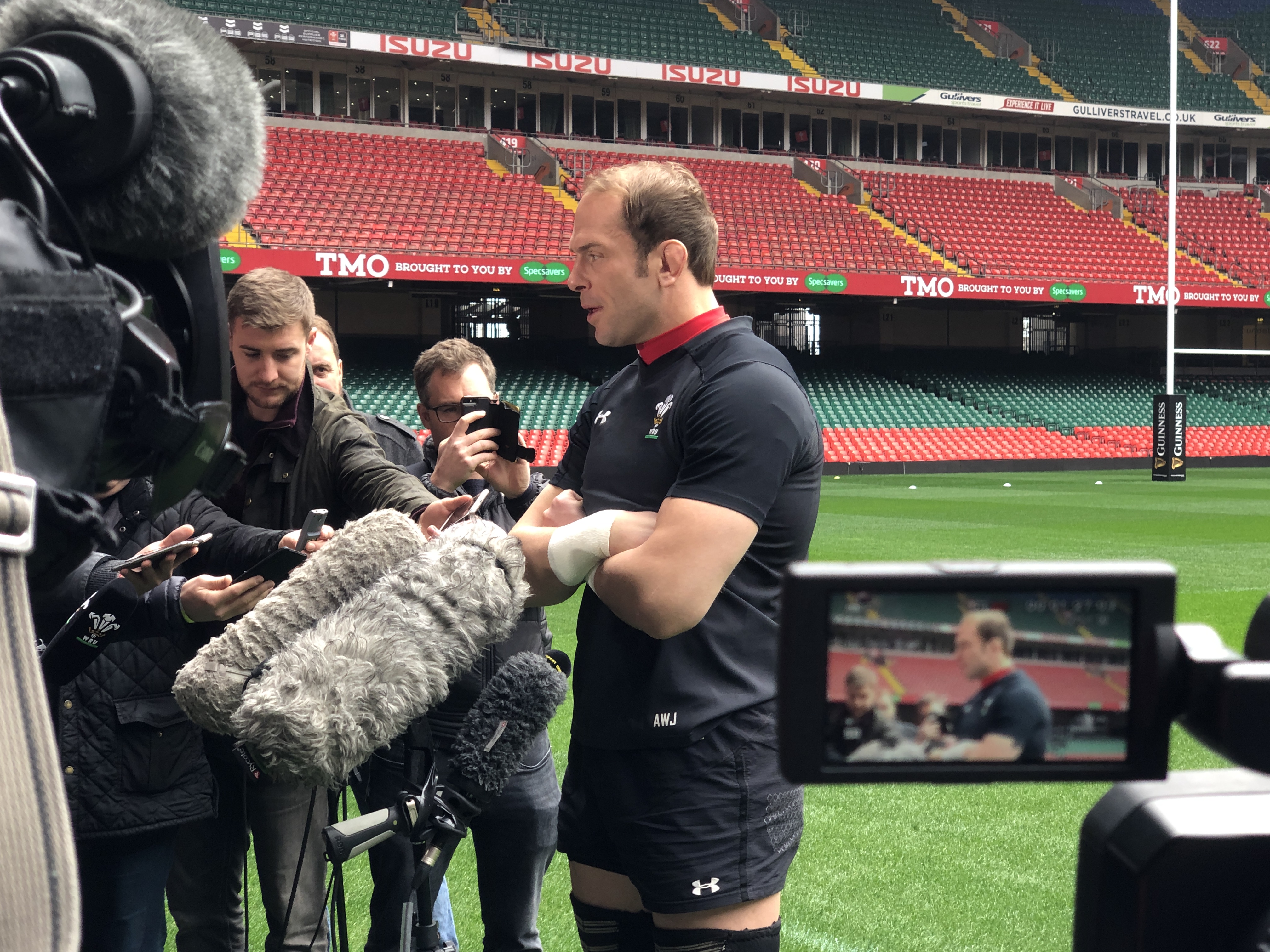 WALES captain Alun Wyn Jones has called for his team to improve ahead of their blockbuster clash with England tomorrow.
Warren Gatland's Wales side face England in what is widely accepted as a Grand Slam decider for this year's Six Nations.
And Wyn Jones said at this morning's Captain's Run that this fixture is anything but normal.
He said: "They're never normal occasions. Obviously, the team you play have always got something to prove off the back of whatever has gone before for them."
This will be Wales' first home tie of this year's Six Nations tournament, and Wyn Jones said it's good to be home.
"It's nice to be home, we've had two tough away games, so it's nice to be home – and to have a bit of light in here as well," he said.
"I think everybody enjoys playing at home. I think from a young age you want to represent your country, you want to play at your home stable.
"We're back here tomorrow in what's been an enthralling championship thus far, and I'm sure tomorrow will be the same."
Wyn Jones says there's more to come from his team despite their two wins so far.
"As a squad we are very realistic about our performances of late, to get the wins is the main thing, people sometimes forget how you win as it's about the win.
"At this level there is more to come from us and hopefully we can do that tomorrow."
In the build-up, England coach Eddie Jones has ramped up the pressure on the Welsh, labelling Gatland's men the greatest Wales side ever.
But Wyn Jones has tried to keep his team grounded.
He said: "There's a danger we can get overly emotive and swept away and be tired coming into the game tomorrow, so there is that element of feet on the ground."
"You'd have to ask Eddie about that (this being Wales' greatest ever team). We're our own harshest critics. We've got to improve.
"However good or bad we've been we're always striving to be better than we were yesterday and that's no different today."
The Wales captain is well aware of the significance of this fixture, acknowledging the history of Six Nations ties between the two countries.
"You watch the players that have gone before you on both sides, what they've gone onto achieve and what this game has meant to the Championship and how it can affect the Championship, everybody's aware of that," he said.
Eddie Jones has elected to keep the roof of the Principality Stadium open for tomorrow's clash, in an attempt to reduce the expected volatile reception towards his team.
The England coach also chose for his team not to complete their own Captain's run, a move that is not typically done by opposing teams.
His side will be travelling down to South Wales later today. Warren Gatland said earlier this week there's a good chance buses and tractors will delay the England side on their journey to the Welsh capital.
And, when asked whether any of his mates would be travelling through the Brynglas Tunnels today, Wyn Jones said: "No, but I know a few who have got some tractors."