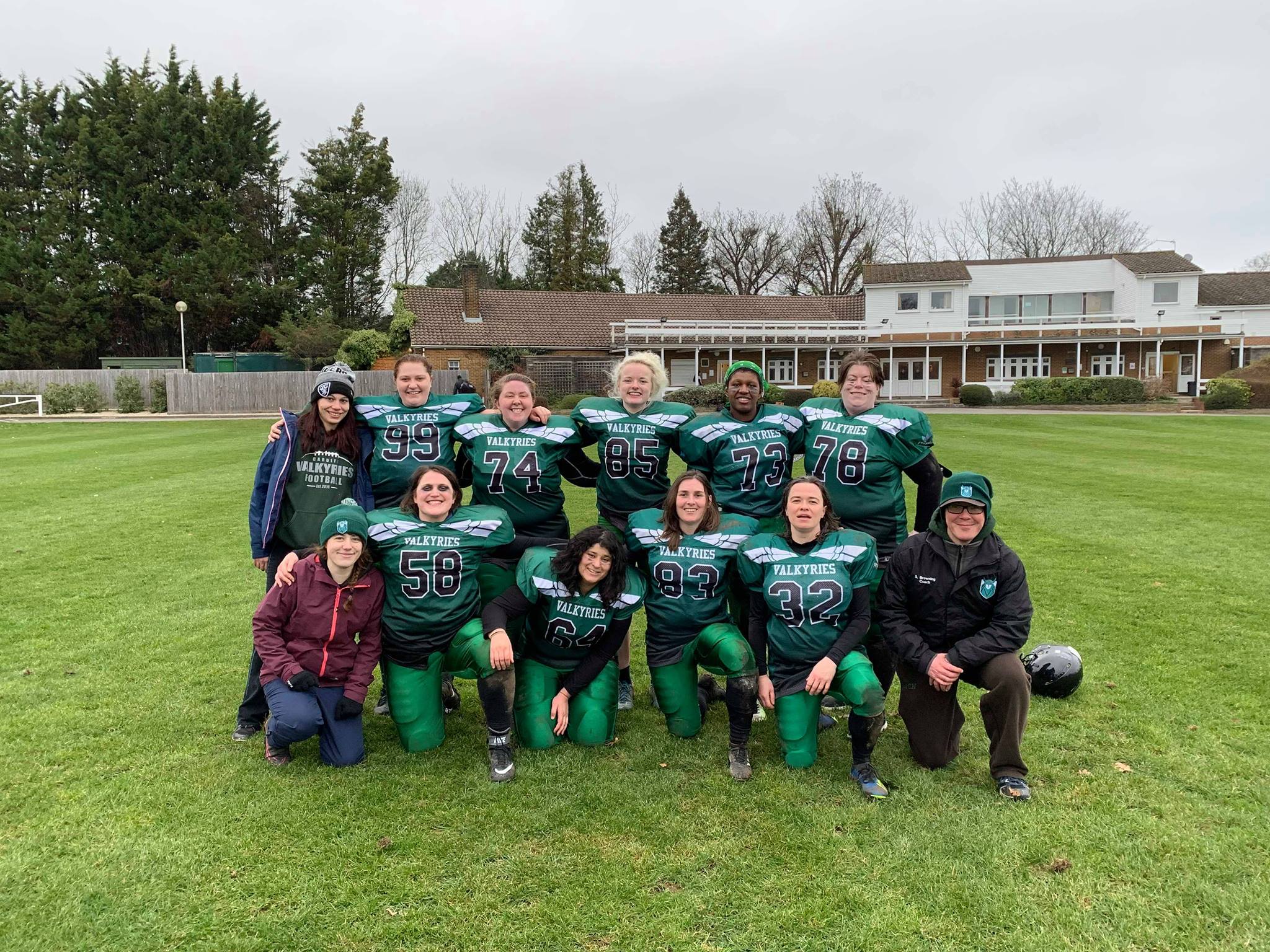 AMERICAN football's popularity is growing in the UK and Cardiff is no different.
In February 2016, the British American Football association (BAFA) held a taster in Cardiff to see there was interest for a women's team.
This led to the creation of the Cardiff Valkyries, the only women's football team in Wales.
According to Simon Browning, 39, the Valkyries head coach, one of the appeals of the sport is that American football challenges the stereotype of a traditional athlete.
"If you think of a stereotypical image of an athlete, it is usually a person with a slim athletic build. But the thing is, American football welcomes people of all shapes and sizes," he said.
"I can't play a game if I just have a bunch of the stereotypical athletes. Yeah, I may have people who can run around a field quickly, but I won't have an offensive line out of that.
"If I don't have an offensive line, then I don't have a team. We are trying to push the concept that we are a team for everyone."
There are currently 15 to 20 players on the team and the player's ages range from 18 to some in their mid 30s.
Some of these women are university students and others are mothers with full time jobs.
Ruth Lewis, 30, from Cardiff, joined the team as a wide receiver shortly after her son was born two years ago.
Ms Lewis said: "My husband and I had always kept active together, but with the little one it became obvious that we couldn't exercise together anymore.
"And now my husband has a sport that he does and is part of a community around the UK and I thought, I want that."
Since its creation, the Valkyries have progressed from a five-a-side division, which has a smaller pitch, to a seven-a-side division, with a larger pitch.
This year, four of the Valkyries have joined the Great Britain American Football Team's (the GB Lions) training squad.
And in December 2018, the Valkyries hosted the first Welsh women's American football tournament in Penarth.
Katherine Fretwell, 28, from Cardiff, who is one of the Valkyries' wide receivers and corners, joined the Valkyries after seeing the team marching in Cardiff's pride parade six months ago.
Ms Fretwell said that she loved playing with the team because American football had a different community than other sports in the UK.
"I think that a lot of people outside looking in are surprised by how many women are playing a high contact sport," she said.
"But when you talk to people who play that sport, or who are in that community, it's not that surprising. Everyone understands why people play it and what their drive to play it is."
As the Valkyries continue to grow, Ms Lewis also told The Cardiffian that she wants to see other women's teams in Wales:
"We have a player that lives in Pembroke who was not able to play this year because she was not able to come to Cardiff," she said.
"At the end of the day, the talent is here in Wales. I just wish there were more women who wanted to play American football."
The Valkyries are currently looking for a new ground ahead of the next Sapphire Series (National Championship for women's tackle football) in October. If you are interested in joining the Valkyries, you can contact them on their website.