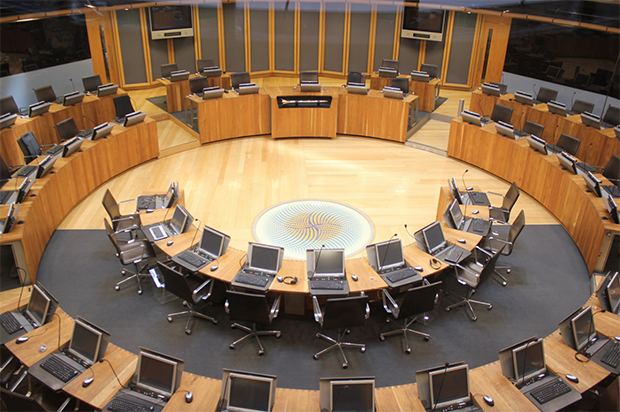 THE NEWLY elected Welsh Youth Parliament will meet for the first time tomorrow to discuss issues such as mental health, climate change and safer transport.   
Of the 60 members, 40 were elected in an online ballot at the end of last year, and a further 20 were chosen from organisations and charities. 
All 11 to 18-year-olds in Wales were eligible to vote, with around 13,000 registering to choose from 480 candidates. 
Elin Jones, the Assembly's presiding officer said: "Through dialogue and through sharing ideas, momentum grew behind the principle that the young people of Wales, should have democratic representation from those who are the same age and who understand the issues that are important to them.
"Now that the idea of creating a Parliament has come to life, the business of representing young people's views and interests begins in earnest."
Ahead of tomorrow's historic meeting, we caught up with the Youth Parliament members representing Cardiff:
Gwion Rhisiart – Cardiff Central  
"I will be holding regular meetings with my constituents, as well as online questionnaires to hear their voice. I will be fighting for their voice in the Youth Parliament."
Key issues:  
Apprenticeships/jobs for young people

 

The Welsh Language in schools

 

Standard and safe school transport

 
Betsan Roberts – Cardiff North  
"I believe that it's important that we as young people have a voice. I am willing to have my say and raise my voice for those who may be too shy to do so for themselves."
Key issues:
Education about the LGBTQ+ community

 

Lowering the voting age

 

Cycling safety on the roads

 
Rhian Shillabeer – Cardiff South and Penarth  
"Issues which I aim to bring to light are issues that concern you not only as a young person, but as a young person in Cardiff. Education, living standards and the Environment are three of the many important topics that are imperative to discuss."
Key issues:
Betterment of the Environment

 

Improved Living Standards in Cardiff

 

Importance of the Education System

 
Manon Clarke – Cardiff West 
"I'm a member of the school council and I'm also the deputy lead of an anti-homophobia, biphobia and transphobia group in school. I believe the opinion of someone aged 11 to 18 is just as important as any other member of society."
Key issues:
Litter in public places

 

Period poverty

 

Adolescent mental health

 
The meeting comes just a week after a bill was put forward by the Welsh Government proposing to lower the voting age to 16 in Assembly elections.
During their first Plenary session in the Siambr (Senedd debating chamber), each member will have a chance to say what subjects they think the youth parliament should focus on.
This will be followed by a vote in the afternoon to decide on their priorities for the next two years.
You can keep up to date with all the action from the Youth Parliament on their Twitter.