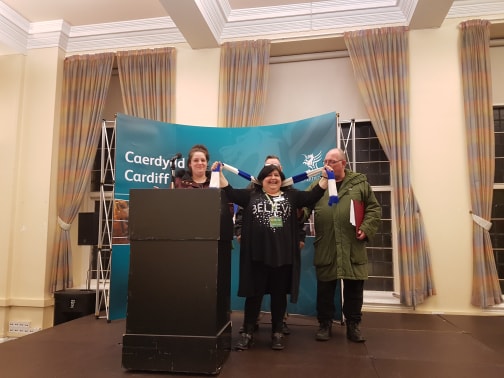 LABOUR'S hold of Cardiff Council has been cut to just a three seat majority following a by-election in Ely last night.
The Plaid Cymru candidate, Andrea Gibson, was elected as Ely's third councillor in a by-election that was called following the death of Labour Councillor Jim Murphy, 72, in December.
Ms Gibson's victory overturned a large Labour majority in Ely, which has been exclusively represented by Labour councillors for over 20 years.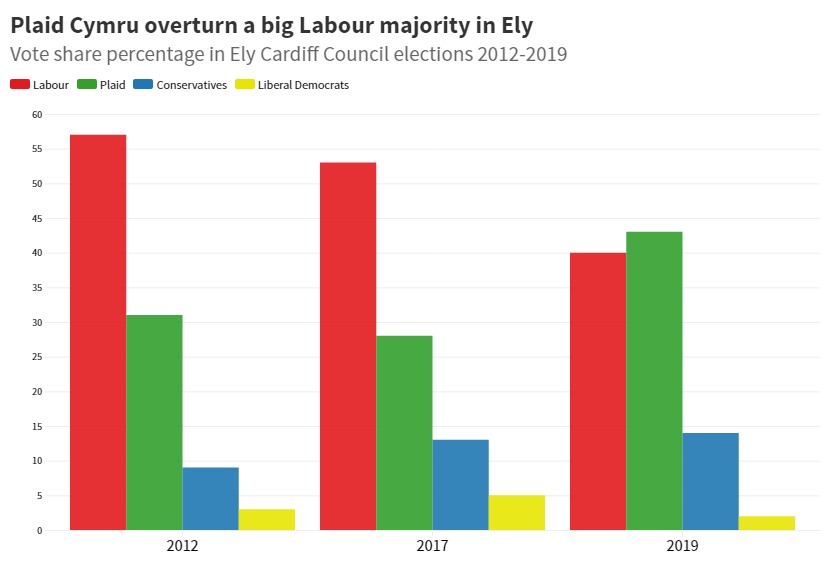 In a tight result, Ms Gibson was elected with a 43% share of the vote, winning 831 of the 1,927 votes counted.
Welsh Labour candidate Irene Humphreys came second with 779 votes, 40% of the votes counted.
Gavin Brookman for the Welsh Conservatives came third with 271 votes (14%) and the Welsh Liberal Democrats candidate Richard Jerrett came fourth with 46 votes (2%).
Speaking after the result, Ms Gibson said: "I think this is the beginning now for Plaid Cymru to move forward,
"I think we shocked Labour. The campaign was hard and has been fought very hard and I think that surprised Labour because they sat back on their laurels a little bit."
Fairwater councillor and South Wales Central AM Neil McEvoy was a vocal campaigner for Ms Gibson and claimed on twitter that her victory was a "political earthquake in one of Labour's strongest wards in Wales".
Ms Gibson said at the count last night that Mr McEvoy's involvement had helped to raise her profile. 
Welsh Labour candidates have previously won council seats in Ely with large majorities. 
Labour's loss in Ely reduces their hold of Cardiff Council to a majority of just three seats, with 39 seats compared to a combined opposition of 36 seats.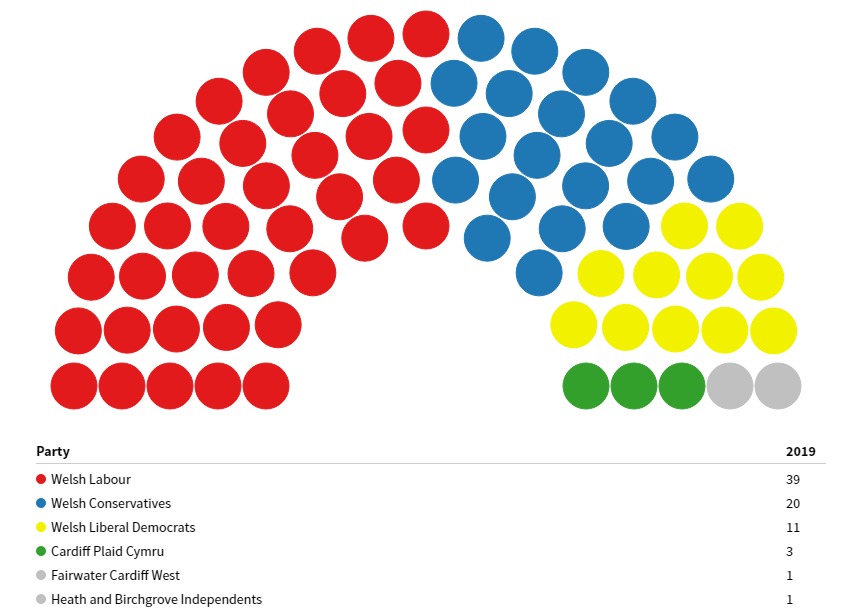 Leader of the Labour held Cardiff Council, Huw Thomas, congratulated Andrea Gibson and added: "Today was a bad day, in a week of absolute political chaos nationally. We need to reflect, learn, and rebuild." 
Many congratulations to Andrea Gibson and Plaid Cymru on their win in Ely, and heartfelt commiserations to @janora0. Today was a bad day, in a week of absolute political chaos nationally. We need to reflect, learn, and rebuild.

— Huw Thomas (@huwthomas_Wales) February 22, 2019
Welsh Labour's loss in Ely comes in a week where the national party has been fracturing under criticism of anti-Semitism and the party's Brexit policy. 
On Monday, seven Labour MPs resigned from the party in Westminster and formed The Independent Group. They were subsequently joined by another Labour MP and three Tories.
Today another Labour MP, Ian Austin, resigned from the party in Westminster, although he hasn't joined the independents.
Reflecting at the vote count last night, Gavin Brookman, the defeated Conservative candidate, said: The result was a surprise, 
"What I think it demonstrates is that nationally and locally, Labour are on the back foot.  
"I think that Labour are going to have to look at themselves and ask an awful lot of questions about local policy."