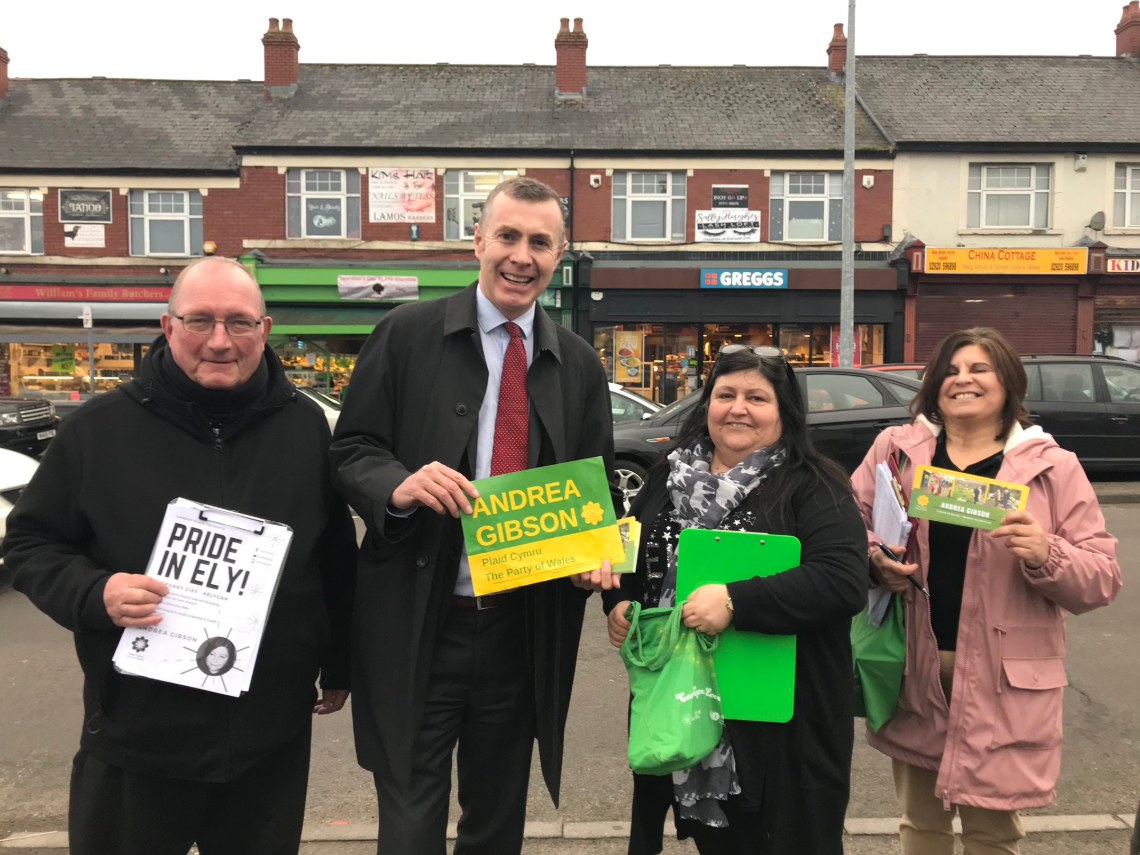 WHILE Plaid Cymru are revelling in Andrea Gibson's win in the Ely by-election, people in the area have greeted the news with a mixture of indifference and expectation.
Turnout was only 20.39% in the by-election, which is an 8.61% decrease from the 2017 council elections.
Ms Gibson was elected with a 43% share of the vote, winning 831 of the 1,927 votes counted.
The tight result saw Plaid Cymru take a seat in a ward where the three councillors have been Welsh Labour for over 20 years.
The Cardiffian spoke to residents of Ely to find out why voting was so low. The majority of people asked did not know the by-election was happening, and many who did chose to not vote.
Clive Cleaver, 48, Crossways Road said: "Never heard about it. You only see them out at election time.
"I've emailed them all about the motorbikes on Trelai Road and none of them responded. I don't think anyone will make a difference."
The by-election was called following the death of Ely's Labour Councillor Jim Murphy, who passed away on December 1, 2018, aged 72.
Despite many residents not knowing about the election, many think the result is positive, and hope Ms Gibson can make changes in Ely.
Billy Mainprice, 47, Archer Road, said: "I am shocked. I didn't know anything about it. I want to make Ely better, so I guess having Plaid in won't make it any worse. They must be doing something right to get in."
Pam Jurgensen, 72, Grand Avenue, wasn't able to travel to vote. She said: "I couldn't get there to vote but I think it's a good thing."
Those who are not able to travel to polling stations in person are able to apply for a postal or proxy vote.
On the result, Ms Jurgensen said: "We have got to see each side of it so now we can compare. Because you always wonder when one is in power what the other would do. It keeps them on their toes."
Nicholas Kingsley, 29, from Spinney Close, said: "I couldn't go to vote. I think it's a good thing. There's lots of empty houses so I'm hoping Plaid Cymru can sort that.
"Normally I do vote Labour but now I'm not too sure. They promise things and don't deliver."
Vickie King, 36, Courtis Road, voted for Ms Gibson in the by-election. She said: "If she does what she's said she will do it will be amazing for Ely, because Labour doesn't care about us and we need some big changes around here."
"I am happy and shocked because I expected labour to win yet again, but she has really pushed her campaign and I just hope she sticks to her word now and gets Ely cleaned up."
Speaking to The Cardiffian last week, Ms Gibson said she would focus her efforts on housing, rubbish, off-road bikes.
She said: "Housing, fly tipping and litter are big issues in Ely. It's all down to neglect. Ely has been neglected for so long that it's added to a feeling of deprivation in the area.
"Plaid want to re-open Waungron Road Recycling Centre. Local people used it regularly. Fly tipping has been worse since that decision. We used to have community skips, that's also something we'd like to reintroduce.
"Police need to do a blitz operation and show their presence in the area. This could get people to stop using these bikes. Drones have also been effective."
John Whitehouse, 60, from Redhouse Crescent, also voted for Ms Gibson: "I've always voted Labour, but this was time for a change. I am very pleased with the outcome – let's see if they keep to their promise."