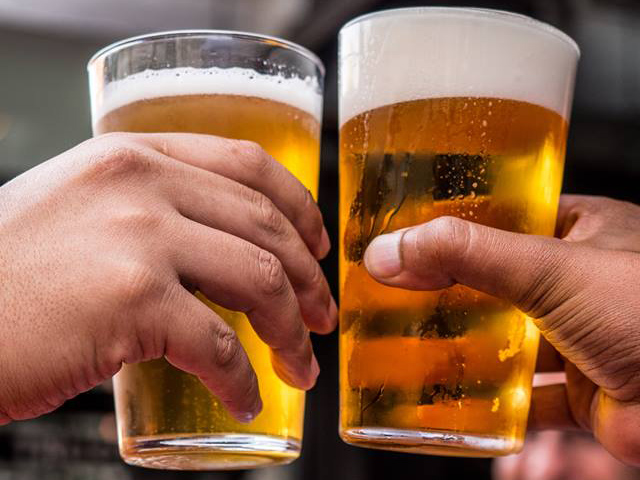 CARDIFF'S bars and restaurants are ready as thousands make their way to the capital for Wales' crunch Six Nations match with England.
But what's it like for the staff that work some of the busiest shifts of their lives to serve them? The Cardiffian has been given an insight into what they expect.
Jordan McCarthy, who works in The Prince of Wales on St Mary Street, spoke about the challenges and physicality of preparing a venue that can hold over 2,000 people.
He said: "Every table and chair is to be stored away, as well as any glass away from the bar.
"We also set up temporary bars for faster service, which involves bringing up various tables and kegs from our cellar.
"The biggest challenge for the day is in its setup, in ensuring that everything is perfectly prepared before our doors open."
With both teams battling for the top spot, giving this fixture even more weight than usual, Jordan spoke about what he expects from the day.
"I'm expecting a much larger and intense crowd than years previous," he said.
"We're prepping for a record breaking day and I'm anticipating just that."
Jordan also spoke about how customers and the match itself are important to how the shift pans out.
"The emotions are much more heightened, in that a result can basically make or break your shift – also a lot of beer is thrown.
"The actual match day is an outstanding time to work at a pub. This is my third Six Nations behind the bar and it's still an absolute blast to work.
"There is nothing louder and more beautiful than the Welsh national anthem during Six Nations week."
Pubs, shops and clubs in the city centre are not allowed to give out glass during the day, due to licensing restrictions.
Emma Congdon, who works in Walkabout bar on St Mary Street, said: "It's super busy, all our bars are open. If I wasn't working I would love to be on the other side of the bar.
"The day will be hectic. You have to pre-game yourself."
She said a lot of work is put into ensuring customers are served quickly and easily, with a reduced menu to take the strain off the kitchen staff.
"Food service dies off quite quickly to be honest, as the nightclub opens early," she said.
Walkabout bring in temporary staff to help for the day.
Ms Congdon said they mostly are a great help, however she said it can be difficult to help and train them in such short time.
She added: "Event days like this are tough. But you get as much caffeine as you want – and that helps."
With thousands making their way to Cardiff to watch the match, pubs and restaurants make sure they have enough stock to serve fans.
Gennaro, the restaurant manager at Giovanni's on The Hayes, has said they begin getting ready early – with deliveries and food preparations throughout the week.
He said: "As a long running restaurant a lot of people come here. It is regularly quite busy anyway.
"But tomorrow there will be too many people to take all bookings."
Speaking about the atmosphere, he added: "it's very nice, very enjoyable – especially if Wales win."
It is not only the pubs and restaurants that thoroughly prepare for a match day. Cardiff Council have announced road closures, public transport changes and enhanced security for the event.