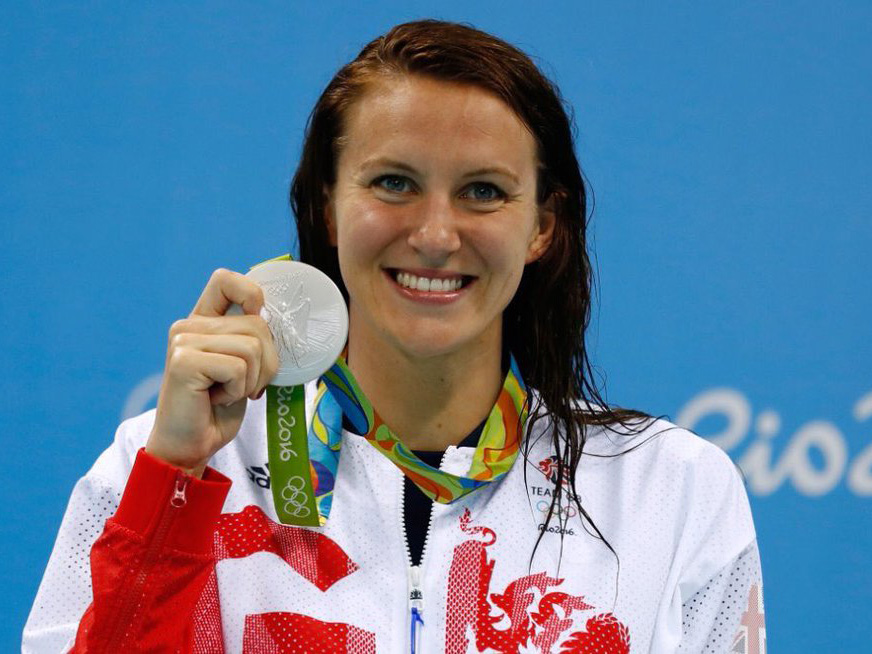 Double Olympic medallist Jazz Carlin has announced her retirement from swimming, aged just 28.
Carlin was the first female Welsh swimmer to win a Commonwealth title since swimmer Pat Beavan won gold in 1974.
She made the difficult decision to end her professional career after a series of struggles with illness and injury.
Carlin made the announcement where her swimming career began, at the Welsh National Pool in Swansea.
Speaking to BBC Sport, she said: "It's been a really tough, emotional decision and I've been in tears looking back at old videos of my races, but it feels like the right time to stop.
"It's just been an incredible journey and something I'll cherish forever."
Some of her greatest achievements included winning gold in Commonwealth Games in 2014 and winning two silver medals at the 2016 Olympic Games in Rio.
After struggling mentally from her successes in Rio, Miss Carlin turned her interest towards 10km open water events.
"Being able to stand on top of the podium, hearing the Welsh anthem and bringing a medal home for my country was really special," Carlin told BBC Sport.
Last year,  Carlin was the flag bearer for Wales in the 2018 Commonwealth Games opening ceremony.
General Manager of the Wales National Pool Swansea, where her career began, Jeremy Cole said:
"Jazz's inspiring swimming story began here 14 years ago. We're thrilled to have played an important role in her becoming one of Wales' greatest athletes.
"She is one of the most successful swimmers to have come out of Wales in recent years and we cheered her on as she won her two Olympic Silver Medals at Rio 2016 and four Commonwealth Games medals.
Carlin said she will be working for Swim Wales, mentoring the current Welsh youth squad and promoting the Learn to Swim programme.
Carlin's coach, Dave McNulty, said: "Jazz moved to us at the British Swimming National Centre Bath in 2014, with a clear vision, mind-set and ambition to win Olympic medals at the Rio 2016 Games.
"Over the next two years, Jazz left no stone unturned in her dream of making it to the Olympic podium and made a huge 'Olympic Shift'. This simply means, we did everything better, with more focus, and with an unrelenting drive for excellence in every area."
British Swimming National Performance Director Chris Spice said: "Jazz has had an amazing career and was a valued leader in our squads. She moves on to the next chapter of her life as a double Olympic medallist, European and Commonwealth champion, which only a few British swimmers can claim."