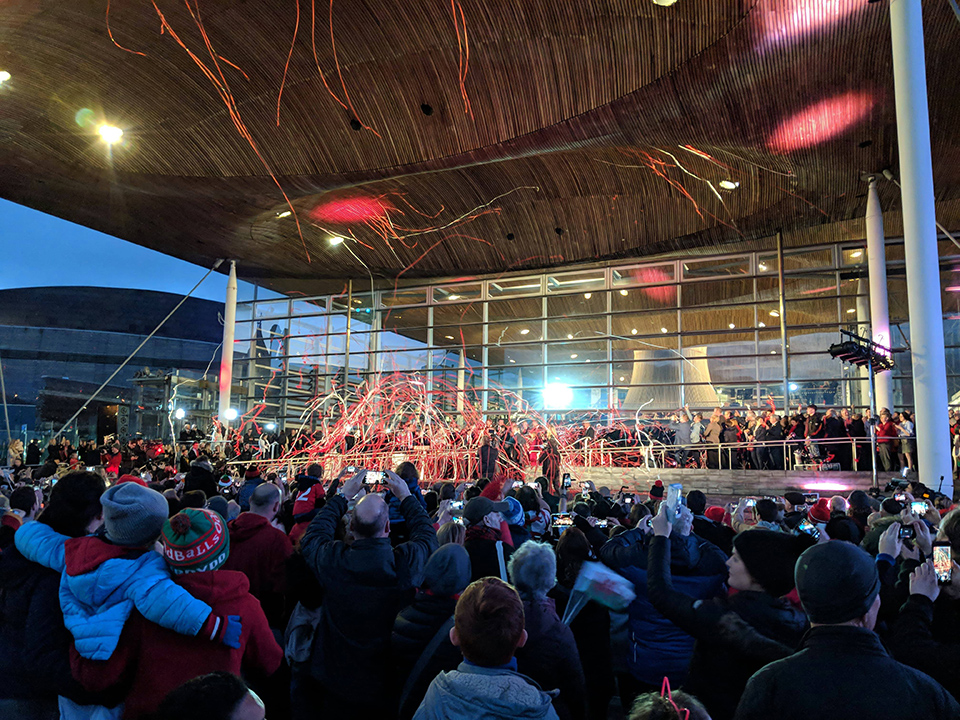 WALES FANS gathered at the Senedd last night to celebrate the national rugby team's Grand Slam win.  
Hundreds of fans were in attendance, as they heard speeches from captain Alun Wyn Jones, centre Jonathon Davies and head coach Warren Gatland.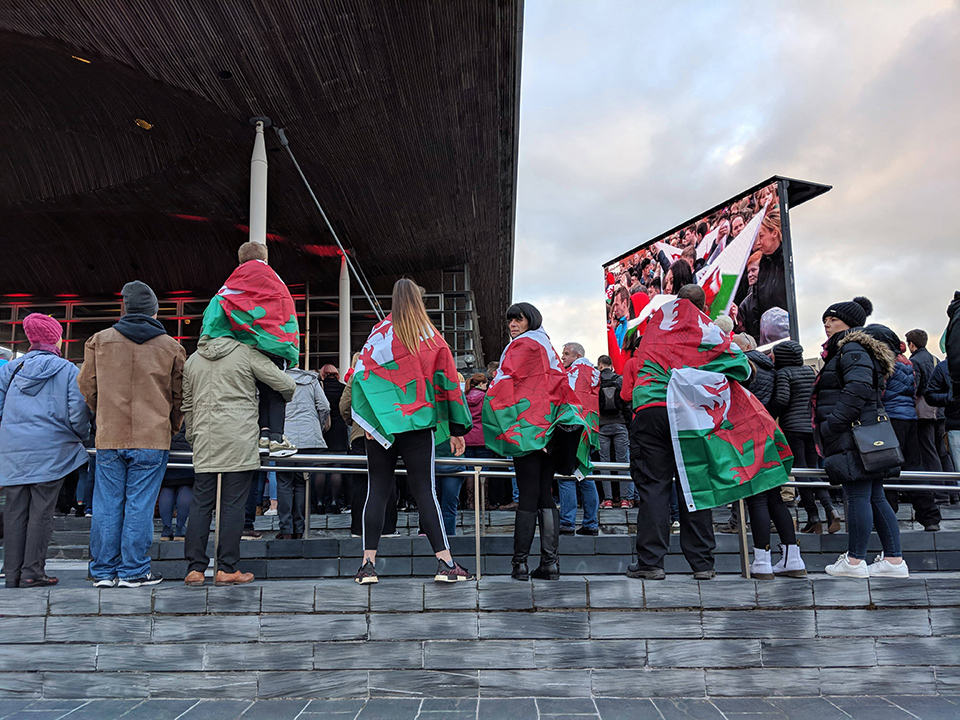 Greg Pearce, 33, from Bargoed who came to watch the celebrations said: "It's a brilliant event, as it's something [to] be extremely proud of and it's nice the players and coaches came down – it gives something back to the people."  
He added: "Alun Wyn definitely was my player of the tournament, someone said to me if this was America, they'd say Alun Wyn for president. But also, Josh Adams was very good through the tournament, he's cool with and without the ball." 
Wales on Saturday completed a historic third Grand Slam under Warren Gatland, as they beat Ireland at the Principality 25-7.  
The win against Ireland was the 14th in a row for Gatland's squad, with many thinking a World Cup win could be within reach. 
Annette and Gloria Rogers 54 and 49, from Pen y Graig, said: "It was absolutely phenomenal and an amazing result. We're going to win the world cup it's our year. We've got the best Welsh team we've had in years and coach; it'll be sad to see him go." 
As well as speeches from the players and coaches, First Minister Mark Drakeford also spoke, joking Warren Gatland should be given honorary citizenship of Wales.  
He said: "We've never seen anything like it before, and we may never see anything like it again and we are enormously privileged to see this era of Welsh rugby.  
"In Wales we believe playing as a team, we produce more choirs than soloists and in sports it's team games that Wales excels at. If you were in the stadium on Saturday you would have seen the team putting themselves on the line for the team. It's hard to describe the level of happiness and joy people had."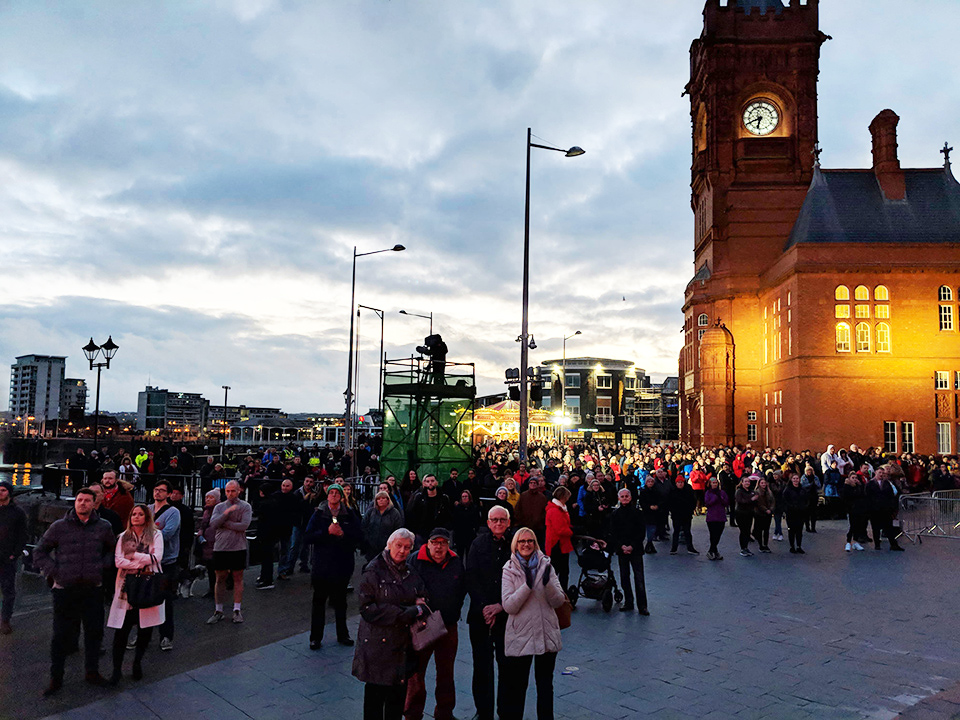 Robert Ian Thomas, 64, from Penarth, added: "It's an extraordinary achievement and a golden era for Welsh rugby. You couldn't have a more fitting end to Gatland's era as coach. The only way to improve it would be thrashing England in the last game. 
"Everything that was brilliant about Welsh rugby came out, and it was a great credit to rugby people." 
Almost every person in attendance said the same thing of the player of the tournament, including Mr Thomas. "Al Wyn of course. You can't help think had he been captain before we could have done better with his leadership.  
"Even right at the very end when there was nothing in the kick and the game was won, he was still encouraging the players. It's an extraordinary achievement." 
John Roberts, 32, from Heath attended every Wales match of the championship. He said: "To win the slam considering the level of the other teams was really pleasing.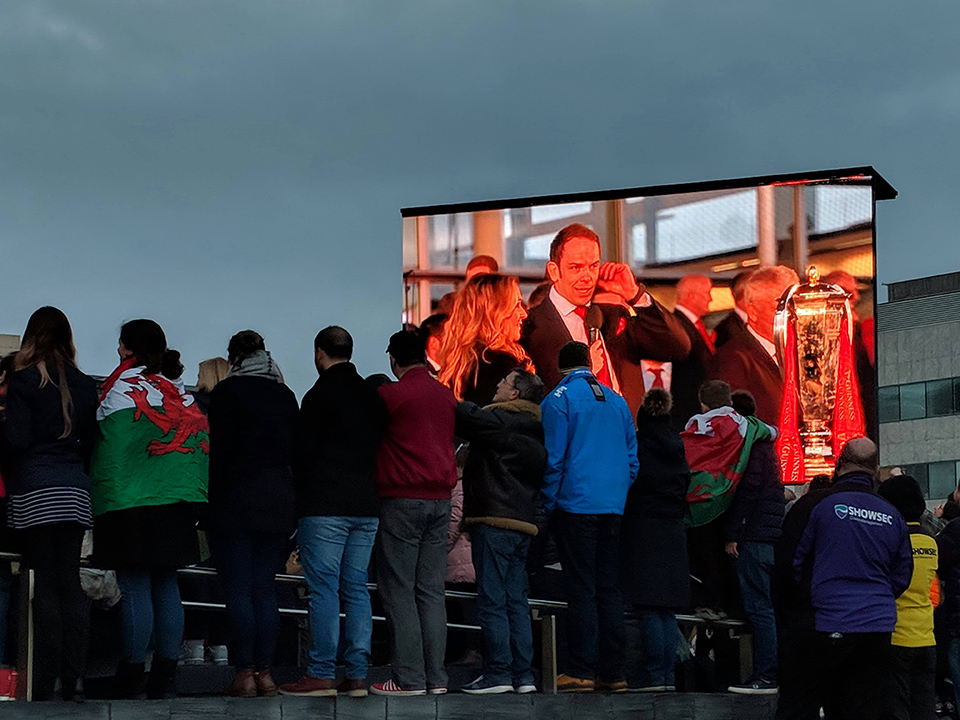 "When we scored within the first two minutes, I knew we had it. As for the World Cup, why not? It's definitely possible, especially after 14 on the bounce."