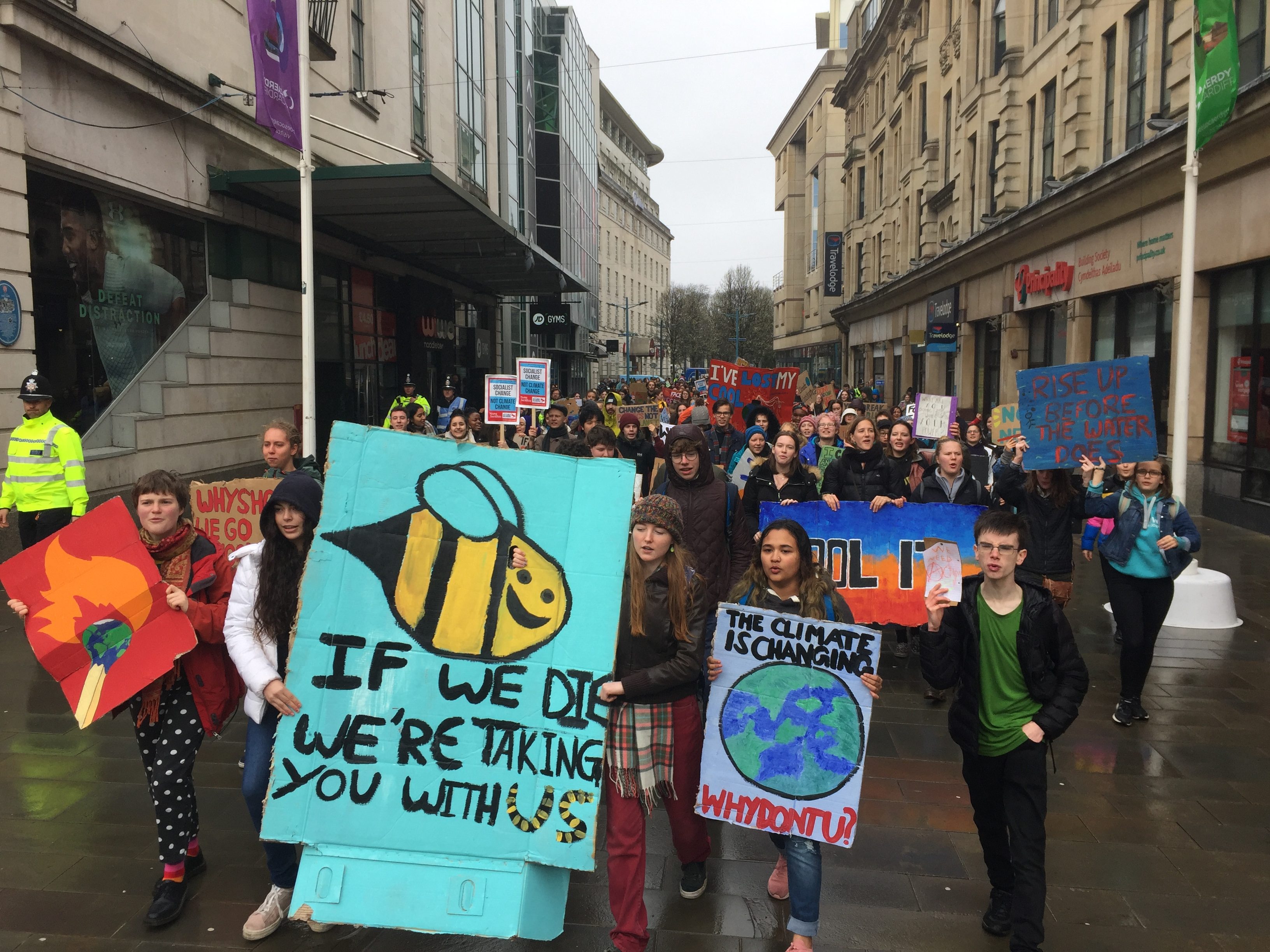 CARDIFF University will receive £5 million to set up a new research centre to explore new ways to tackle climate change as part of 100 policies released yesterday by the Welsh Government to prevent climate breakdown.
Yet the plan has received criticism from Friends of the Earth Cymru and the organiser of Cardiff's School Strike for Climate Justice for not going far enough.
Haf Elgar, Director of Friends of the Earth Cymru, said: "The First Minister rightly highlighted that we must sit up and listen to the growing clamour from young people, in Wales and across the world, to tackle the climate emergency we are in.
"We're pleased that Wales has a legal framework for tackling climate change, and welcome this first plan towards being a low carbon nation.
"But it's not enough. Most of the policies in the document are in place already, and as we know the targets themselves aren't in line with the ambition of the Paris Agreement or our duty to be a globally responsible nation.
"We must aim higher – and be net zero emissions by 2045 at the latest."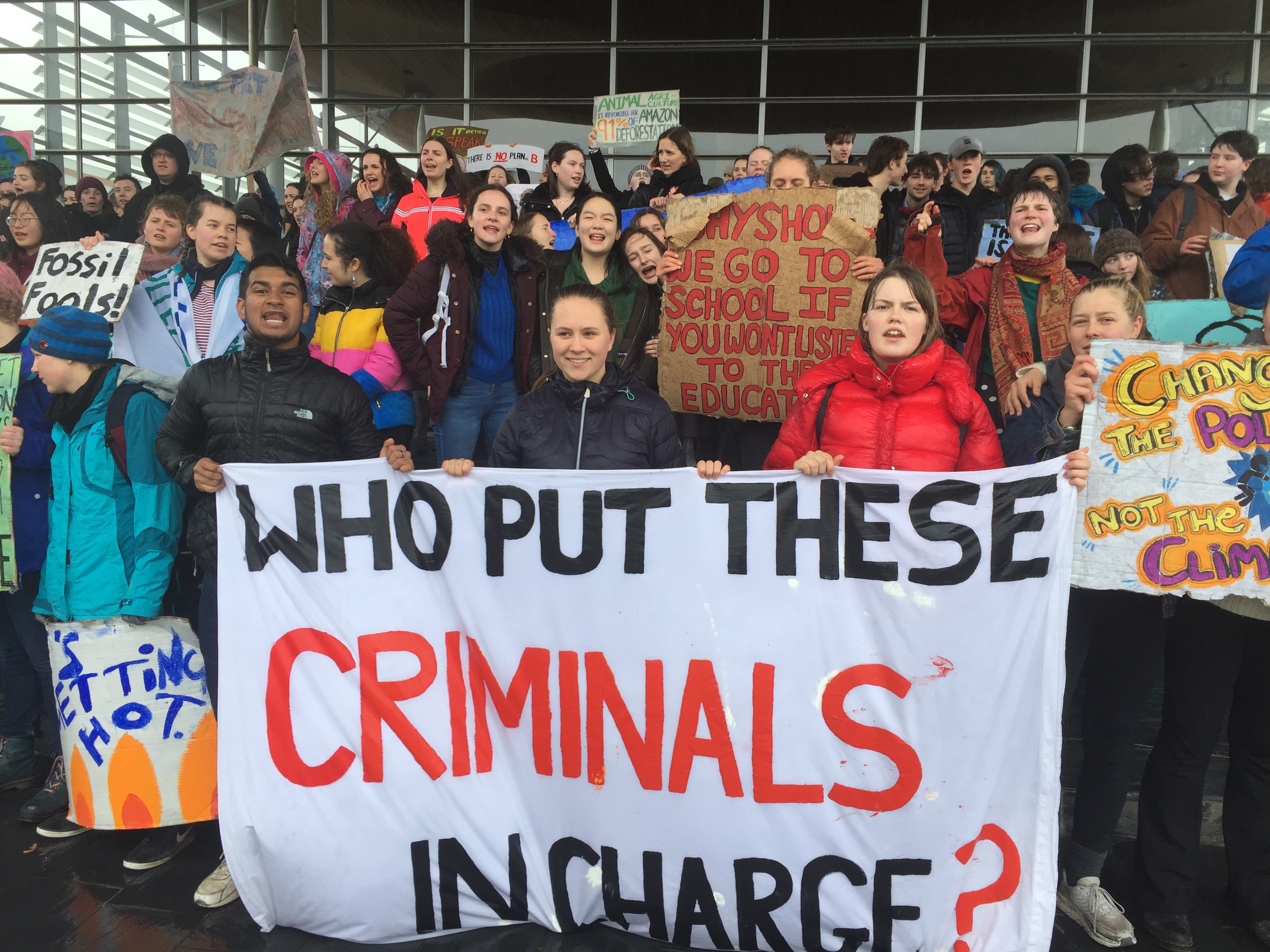 First Minister Mark Drakeford said how inspired he was with the recent school strikes for climate.
Beth Irving, the 17-year-old Cardiff strike organiser, said: "This is a very positive step towards what we want to see.
"We are glad that the Welsh government is taking action but would like to see change that goes beyond the legal requirements for cutting 80% of emissions by 2050. We need action towards a plan for a zero carbon economy."
Yesterday Mr Drakeford said: "I'm launching Prosperity for All: A Low Carbon Wales, which sets out how the Welsh Government plans to reduce carbon emissions.
"I'm delighted that alongside this, Cardiff University will lead the establishment of this new research centre.
"We've worked closely with researchers at Cardiff and its other partner organisation to shape the projects planned by the centre."
The Prosperity for all: A Low Carbon Wales plan sets out initiatives for a wide range of sectors including buildings, transport, industry, agriculture and waste management, among others.
It aims to enforce a legally binding target to cut Welsh emissions by 80% by 2050.
The plan says: "In 2050, Wales will be among the best places in the world to live, learn, work and do business.
"Our businesses, public services, third sector and government will have worked together to achieve the goals that we set in the ground-breaking Well-being of Future Generations Act and the target to reduce emissions by at least 80% against the 1990 baseline."
Leading Cardiff University's new research centre is the psychology departments Professor Lorraine Whitmarsh. She said: "The Centre for Climate Change and Social Transformations will be the first to place people at the heart of the fundamental transformations required to tackle climate change."
The centre will work with local charities and residents to reduce household emissions and show them the benefits of moving away from an emission-filled life.
Stressed in the 100 policies is the need for innovation – it says 'more can be done' to make sure each industry is using new technologies.
In particular they can investigate using Carbon Capture Usage and Storage – the process of storing Carbon Dioxide to be recycled for future use.
It will set up a Task and Finish Group to co-ordinate decarbonisation efforts across emission sectors.
It has set interim emissions targets:
2020: 27% reduction
2030: 45% reduction
2040: 67% reduction
It has drawn attention to the fact that achieving the 80% reduction in Wale is more challenging as Wales has more 'hard to reduce' emissions and fewer suitable sites to store CO2.
It says: "Climate change is an equality issue as it will disproportionately affect the most vulnerable communities in Wales and indeed the wider world, where in many cases, the most vulnerable communities have historically contributed the least to the problem of climate changing emissions."
Minister for Environment, Energy and Rural Affairs Lesley Griffiths said in her blog: "We have seen the huge appetite from young people in recent weeks calling for urgent action to tackle climate change.
"We have seen the protests from schoolchildren and understand their concerns not just for their futures, but for future generations too.
"We want to assure them their demands are not falling on deaf ears and we are doing everything we can to ensure positive steps are taken to protect the environment and promote future sustainability."